May 16, 2023 – Mercedes-Benz Vans has outlined its focused strategy to target profitable growth in the private and commercial van segments. Key goals of the strategy include: further strengthening the brand's position in the upper market segments, raising ambition levels for cost and industrial competitiveness, and leading the industry in electric drive technology and digital experience.
Video recordings as well as a presentation for download can be found at the bottom of this page.
As a very successful and fully integrated business unit within Mercedes-Benz AG, Mercedes-Benz Vans is the founder and innovator of the light commercial vehicle (LCV) segment – the segment that bridges cars and trucks. Some 30 years ago, it created the "Sprinter" segment, and still today the Sprinter is the flagship of the portfolio. Mercedes-Benz Vans was also a forerunner in electric vans: in 2010, the division introduced its first electric series production van, the Vito E CELL. In 2023, Mercedes-Benz Vans offers fully electric variants in every segment, from small over midsize to large vans. With more than 40,000 eVans already sold in total, Mercedes-Benz Vans is targeting strong growth and an EV share of up to 20% by 2026 and more than 50% by 2030.
Our strategic plan for Mercedes-Benz is clear: leveraging technology and the power of our brand to elevate our market positioning and profitability. This applies not only to our luxury car business but also to our strategy for Vans. Vans is a successful, fully integrated business division within Mercedes-Benz with the freedom to make all the decisions necessary to cater to the individual needs of its customers. At the same time, the Vans business has full access to and the benefits from technology- and innovation-sharing with our cars business. Vans operates in an attractive business and enjoys a unique premium market position, enabling it to deliver strong returns that complement our luxury car business.
As the leader of the premium van segment, it is our goal to offer our customers the most desirable vans and services. Today, we offer exceptional technology, outstanding reliability, and tailored solutions for customers across profitable markets and industries. And with VAN.EA, our new purpose-built electric architecture, we're setting the course to lead the light commercial vehicle industry in electric drive and digital experience.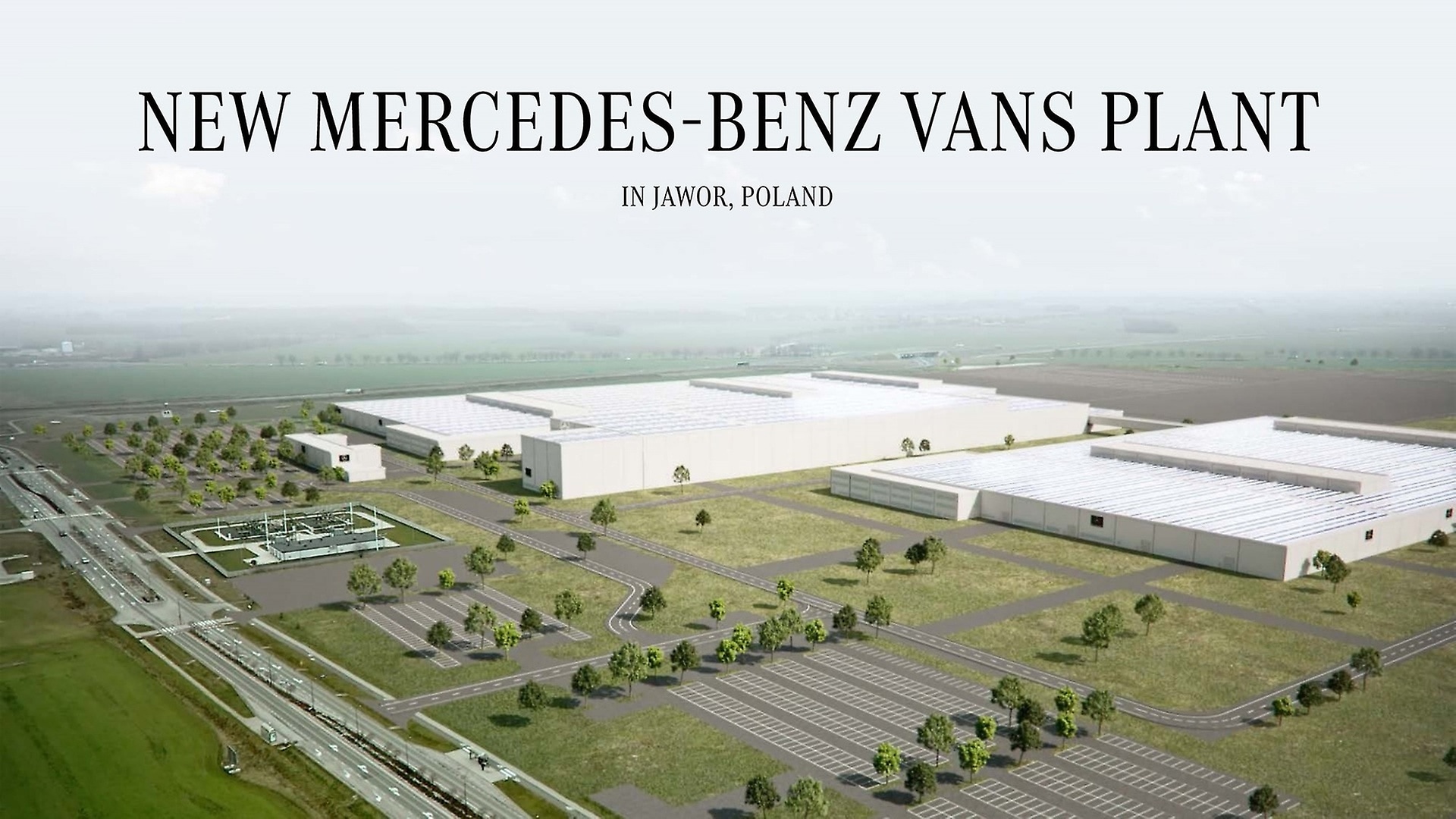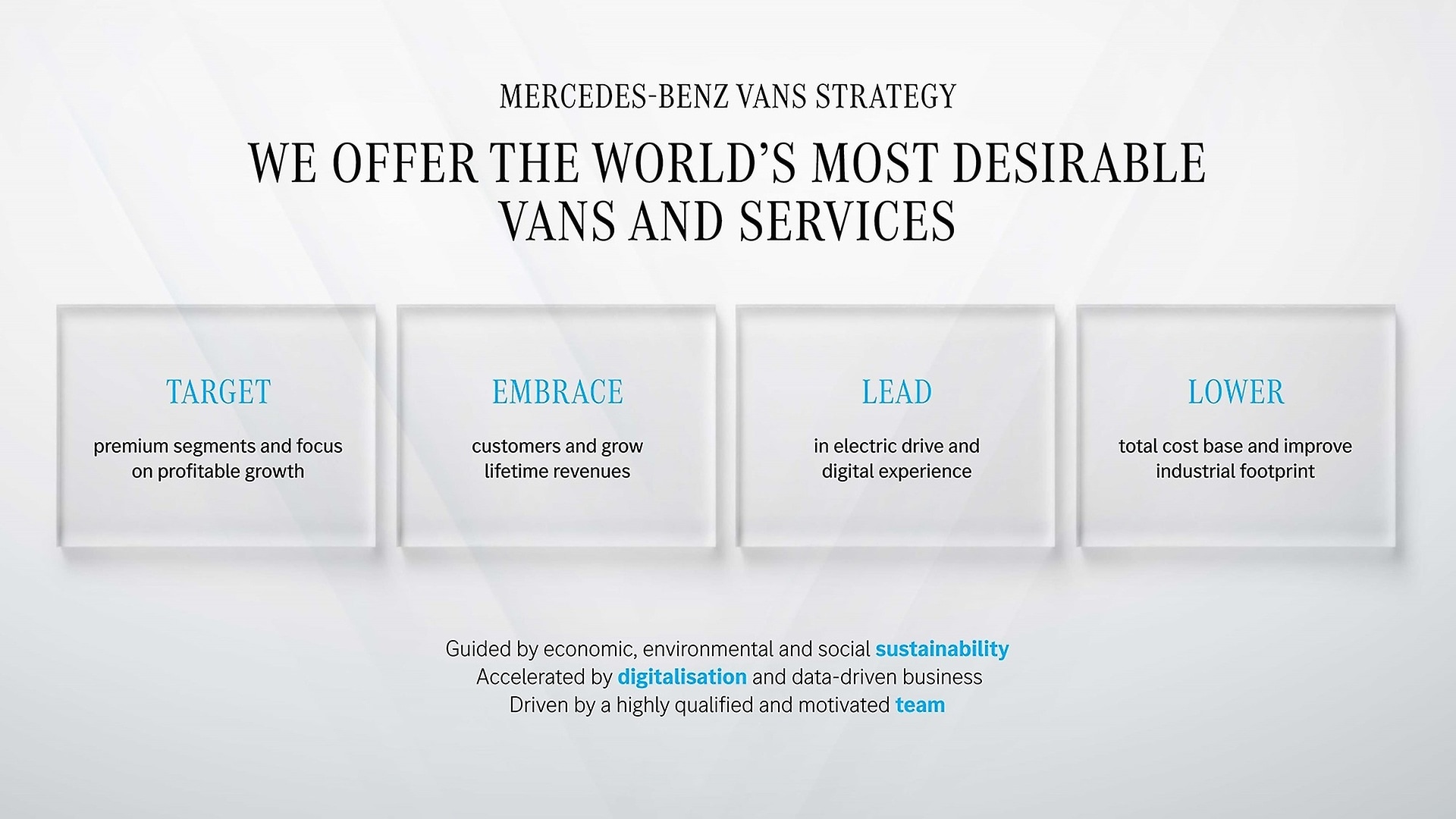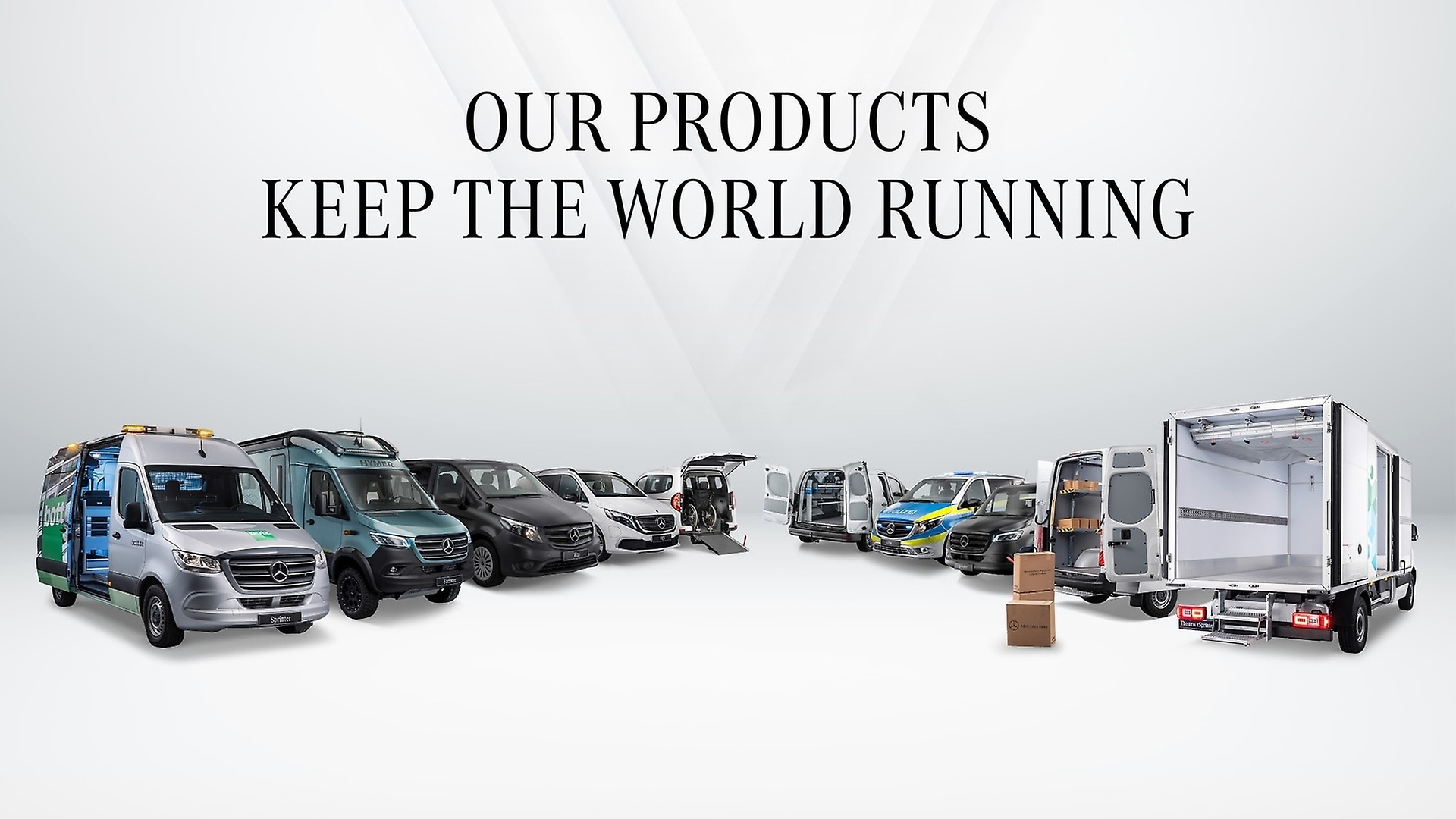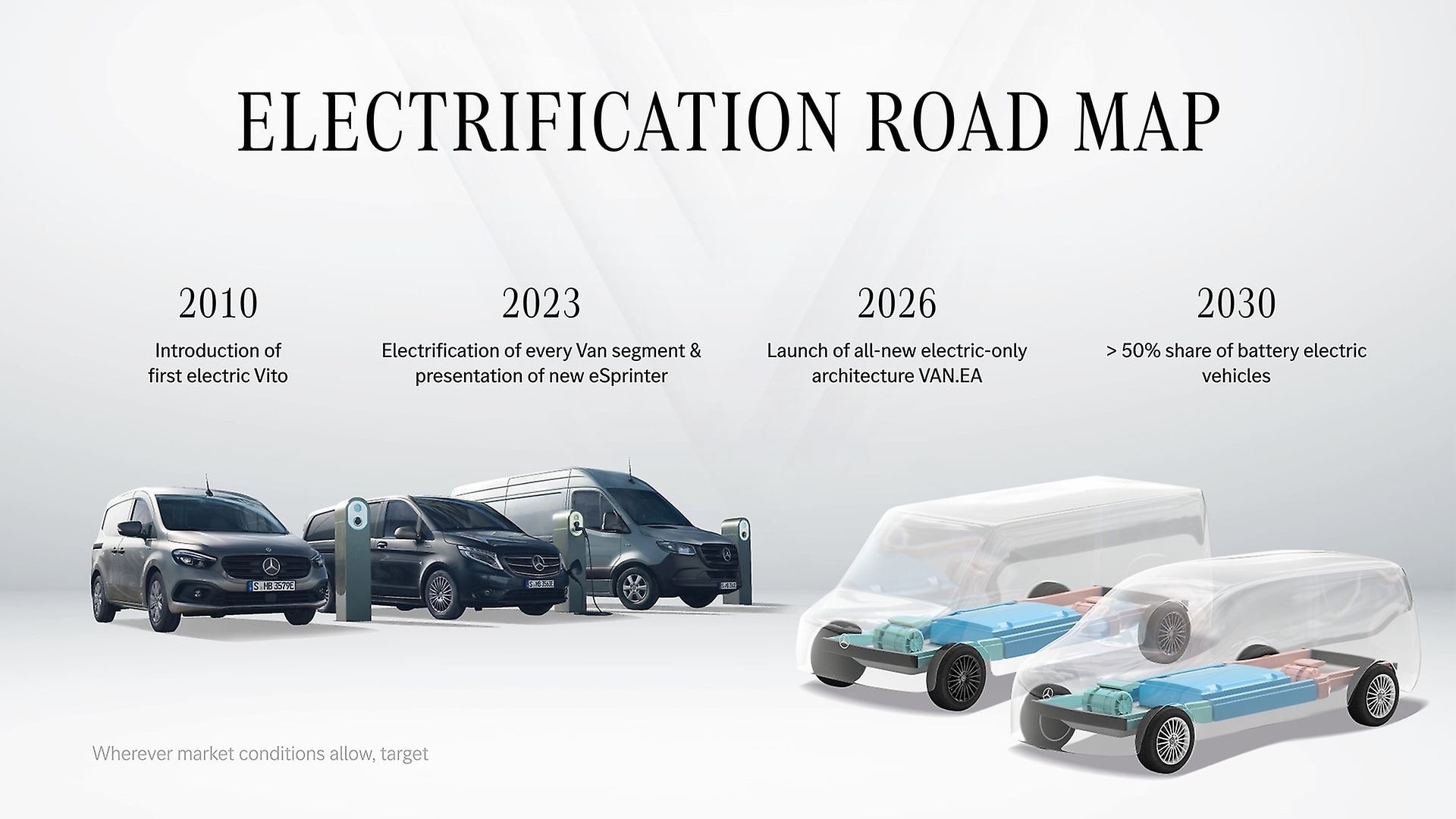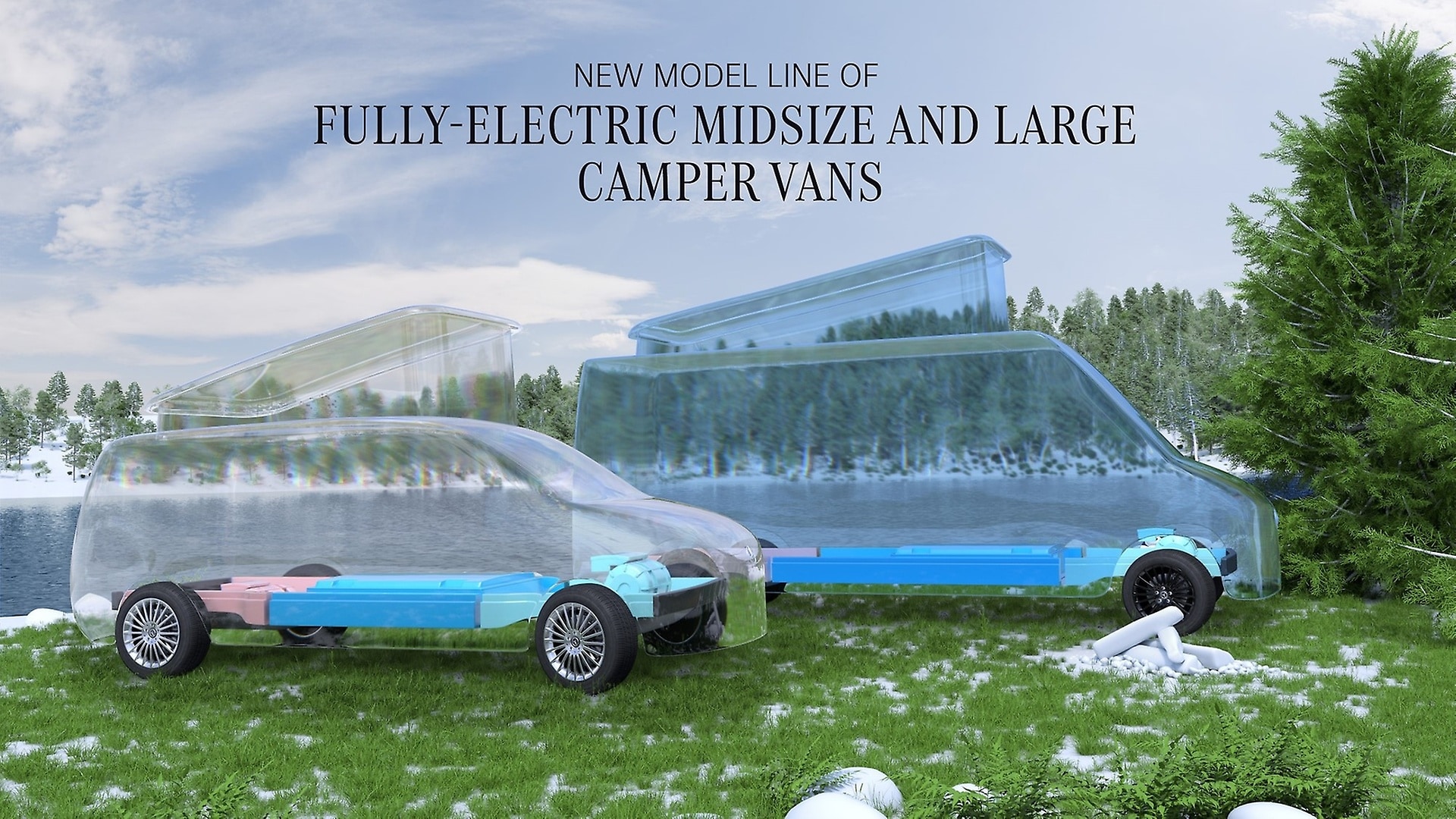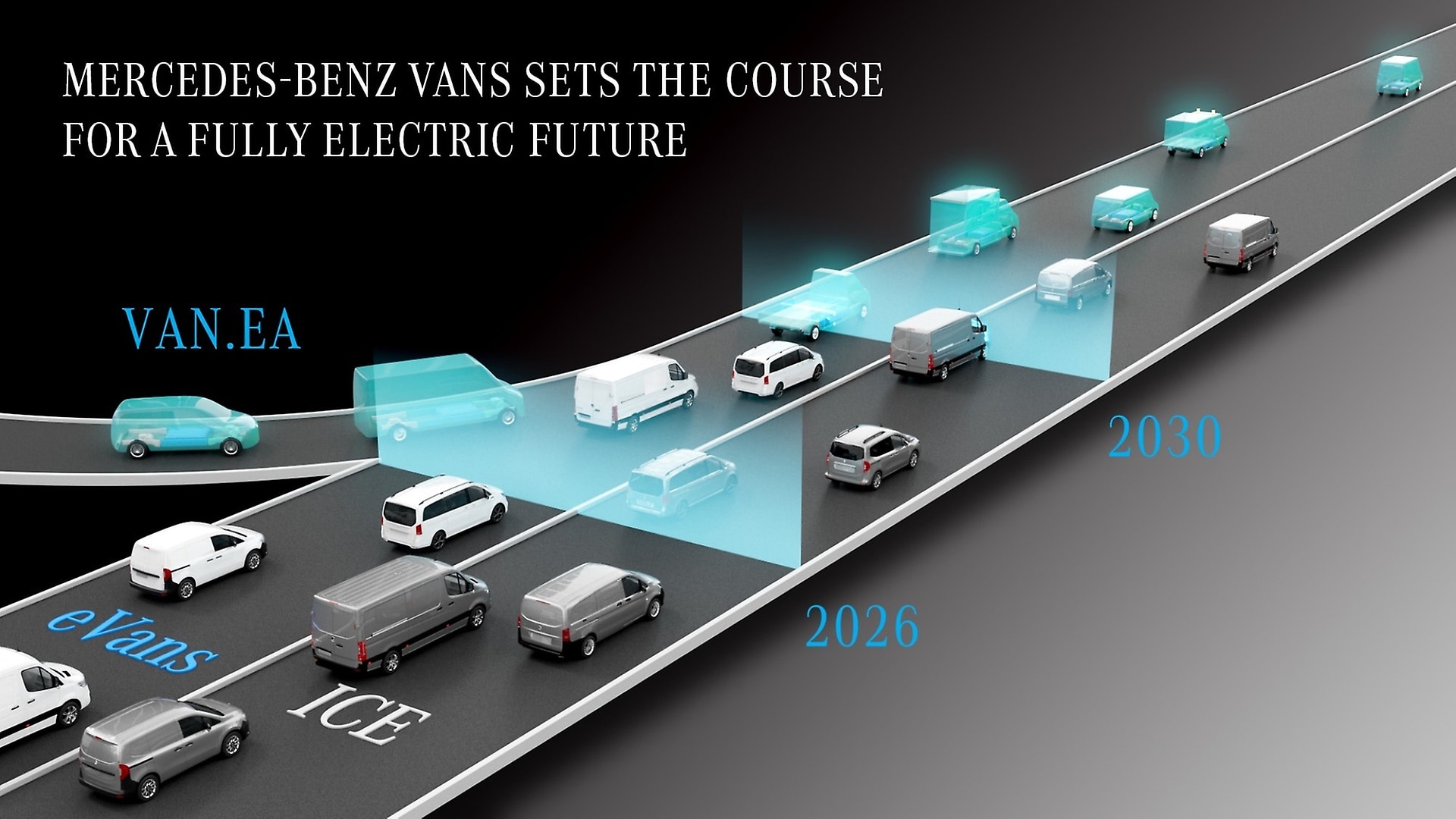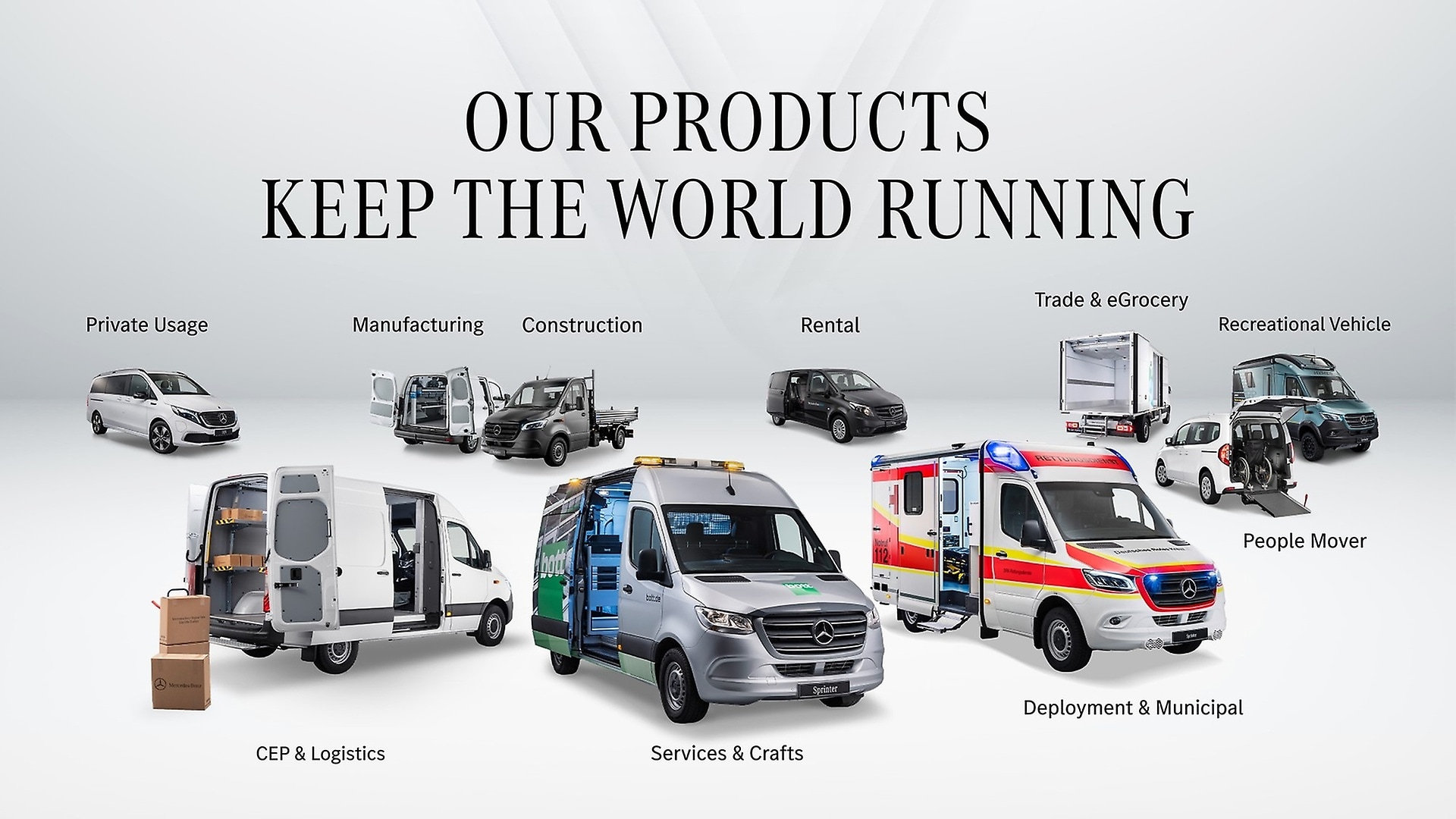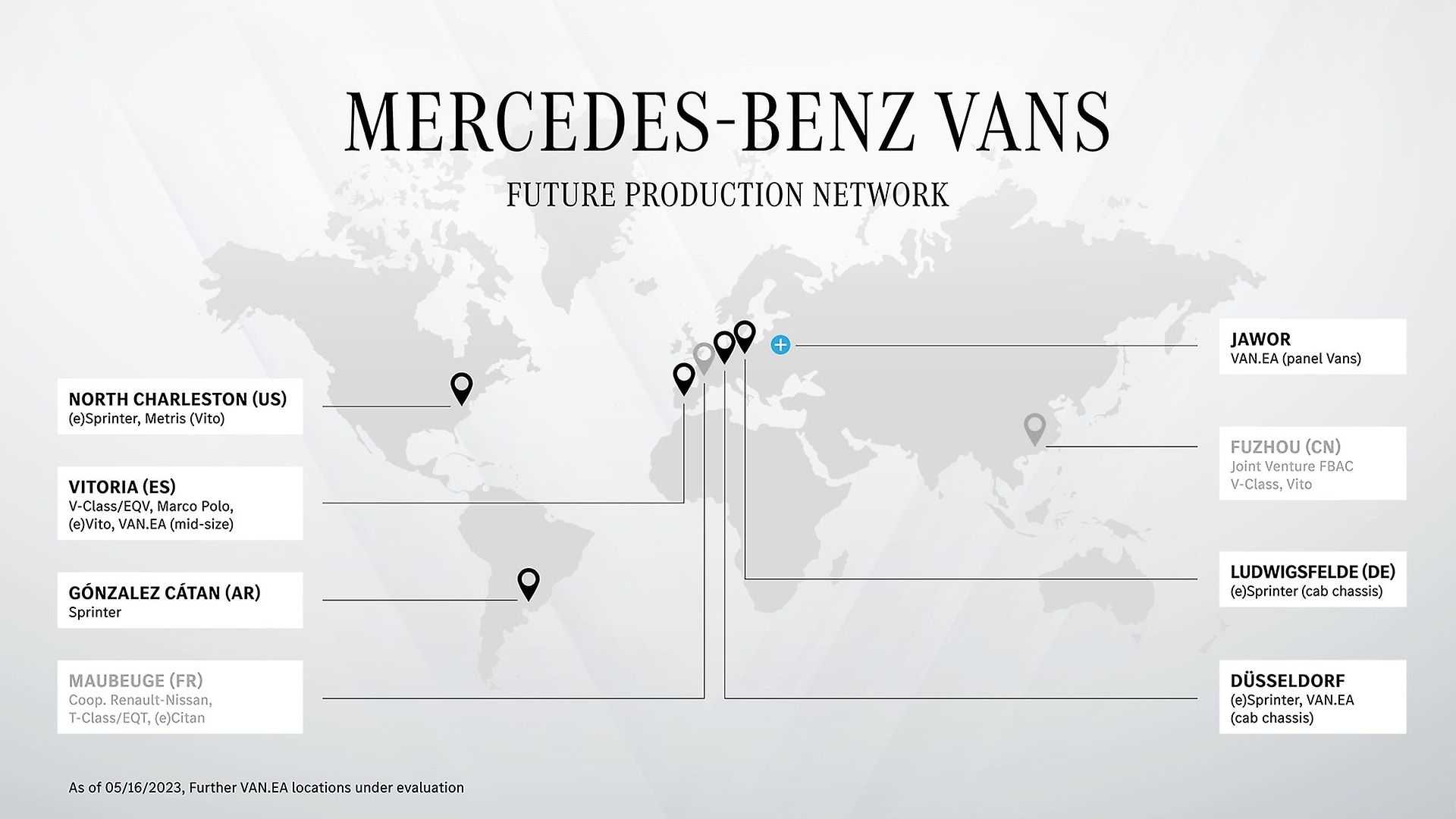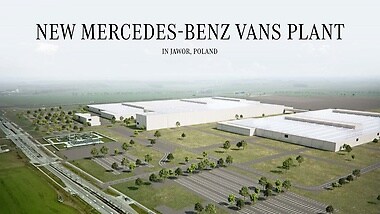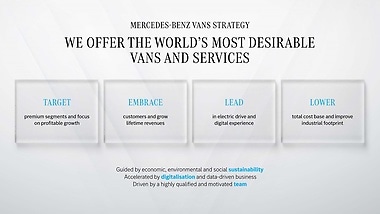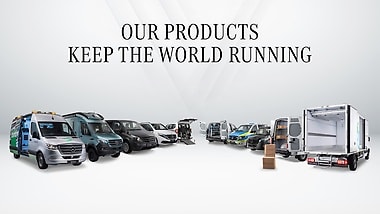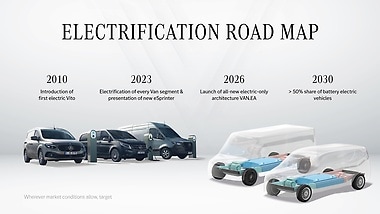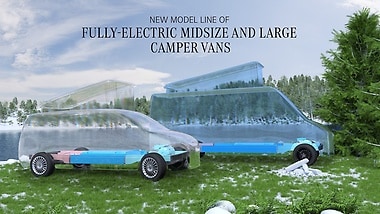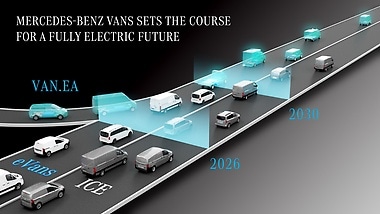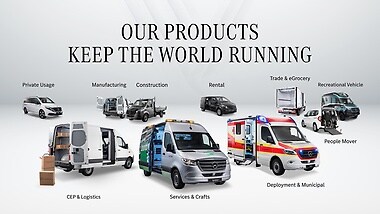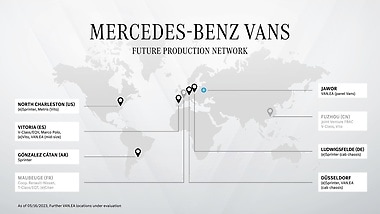 Sustainability, digitalisation, and a highly motivated team
The Mercedes-Benz Vans strategy is underlined by three guiding principles: sustainability, digitalisation, and a highly motivated team. As a part of Mercedes-Benz AG, Mercedes-Benz Vans is fully committed to the Group's sustainable business strategy. One of the most important transformation goals for the Group is decarbonisation, which it has made a firm component of its sustainable business strategy. This goal is reflected in "Ambition 2039" and the "electric-only" approach. Aiming for an EV share of up to 20% by 2026 and more than 50% by 2030, Mercedes-Benz Vans is targeting a significant reduction in CO₂ emissions across the entire lifecycle in new vans.