August 31, 2021 – In 2017, Mercedes-Benz founded MBition GmbH, the subsidiary working on developing software for all Mercedes-Benz cars.
MBition is a fitting name for the young company. To achieve the goal of shaping the future of mobility, one thing above all is essential: Ambition. MBition makes a decisive contribution to this future: Software being developed for theire vehicles which is achieved through close cooperation with our colleagues in Sindelfingen and in Mercedes-Benz's worldwide development network. The MBition team currently consists of around 400 software developers and continues to grow exponentially.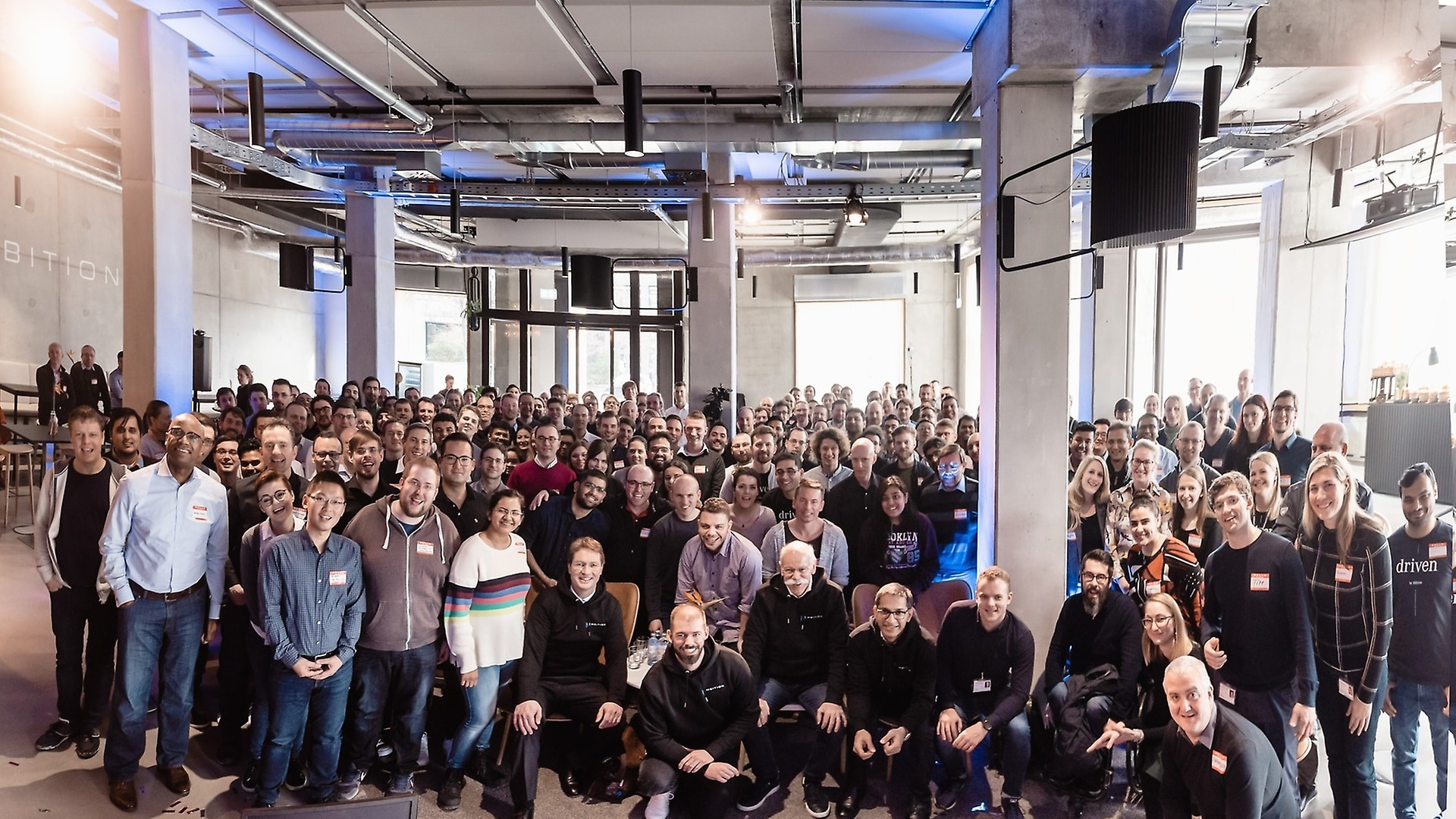 MBition GmbH was founded in 2017.
Why Daimler needs a software company
The requirements of our customers are currently changing quicker than a few years ago: Naturally Mercedes-Benz cars will continue to shine with excellent safety, high reliability and a unique driving feeling. But our customers expect digital progress to be on board, too. In other words, customers now desire from Mercedes-Benz vehicles what they have become used to on their smartphones – the latest technical features and apps, user-friendly control, a technologically matured and secure operating system.
MBition aims to bring the luxury that Mercedes-Benz owners are accustomed to, into the digital space. In order to accomplish this, they are redefining how software is developed within the automotive field. Furthermore, by using agile working methods enabling them to meet our customers' ever-changing demands. In short: MBition combines the flexibility of a start-up with the opportunities and clout of a global OEM.
MBition's Standard: Creating connected and seamless mobility experiences
The purpose claim of Mercedes-Benz Cars is: "First move the world". This also fits well with what MBition is doing, developing and producing: Software which shapes the digital, interactive future of our vehicles and thus of our customers. As part of the worldwide research and development network MBition's teams develop software for the entire vehicle: MBition is integral to MBOS, the future of car software at Mercedes-Benz and much more. To provide the most seamless & connected mobility experiences, MBition further engages in Advanced Driver Assistance Systems (ADAS), platform development and continuously improves our Mercedes me companion app for Mercedes-Benz customers.
Why Berlin?
It's no coincidence that Berlin is the new home of MBition: Over the past decade numerous companies from the tech sector have made the German capital their base. In some articles the city is even being described as the new European Silicon Valley.
This means that: Here there is a working environment already bustling with many software specialists from all over the world. MBition acquires the best of these brains in order to become a strong player within the Mercedes-Benz umbrella.
With its own headquarters in Berlin, MBition is taking the step on the road to a clear vision: The goal is to create the infotainment system of the future and for the software in Mercedes-Benz vehicles to be ahead of the competition just like everything else in our vehicles. And that is precisely what MBition is working on with all its heart – and ambition.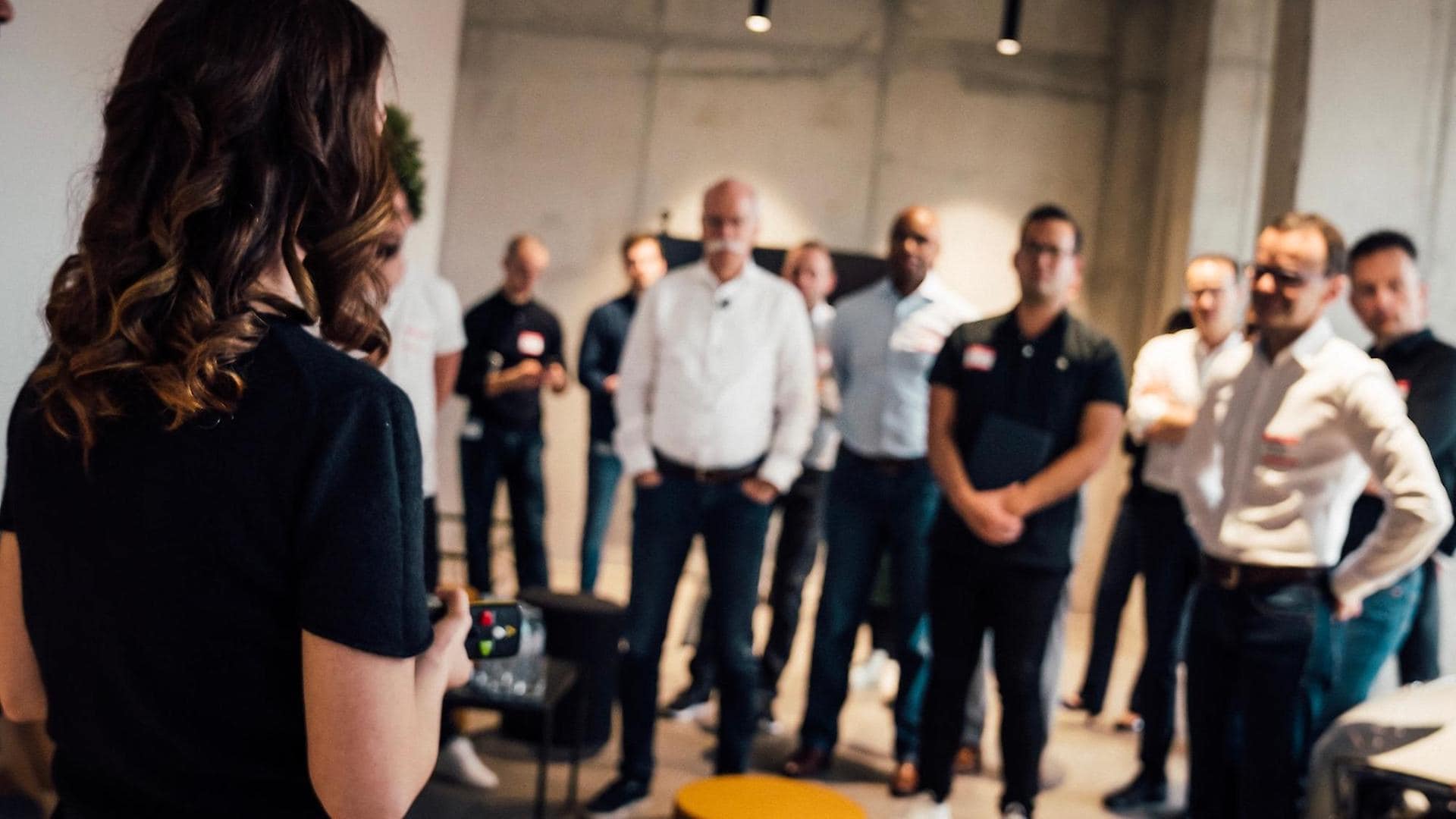 In 2017, Mercedes-Benz founded MBition GmbH.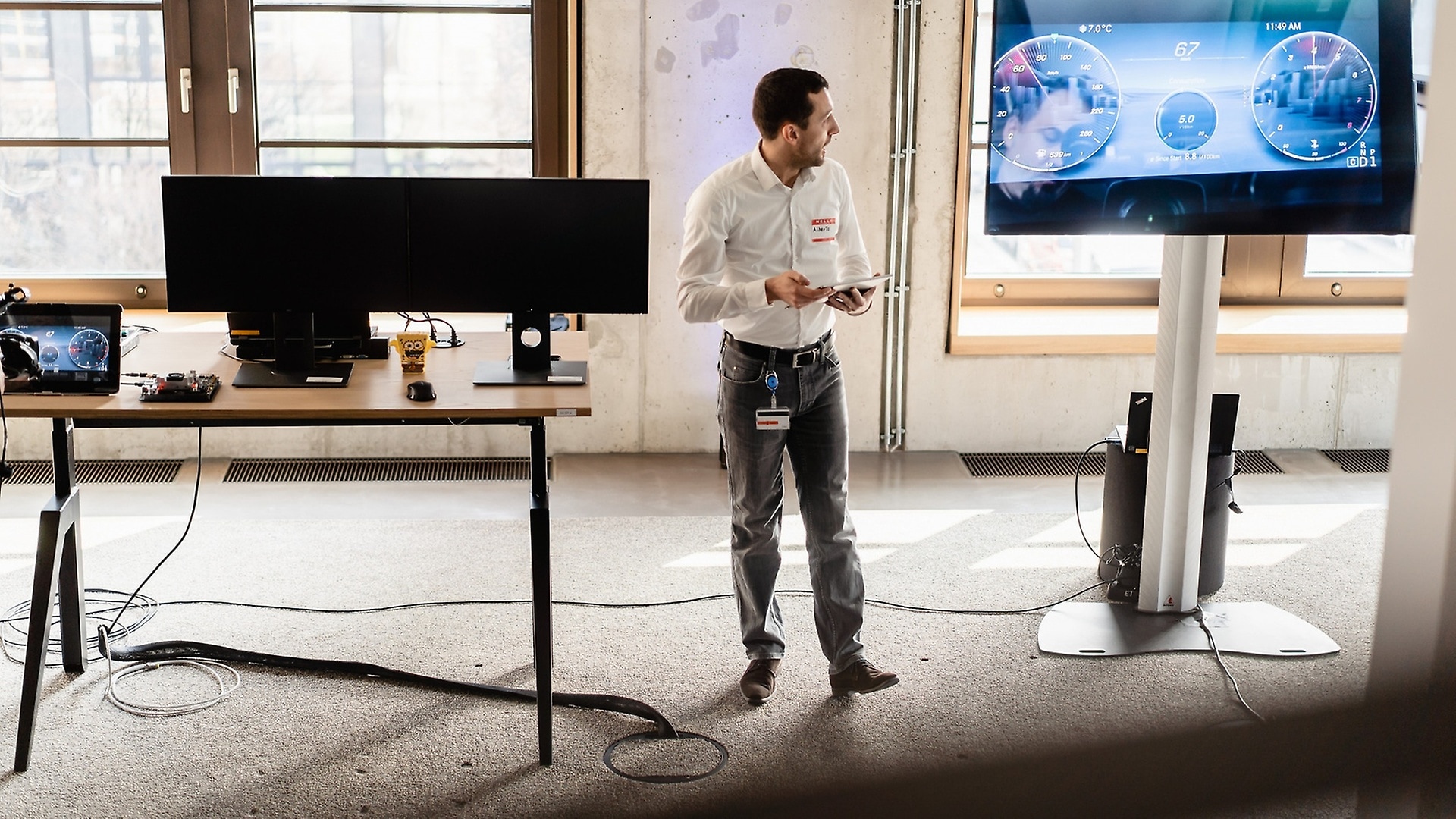 The subsidiary working on developing software for all Mercedes-Benz cars.