We have been moving people and goods for more than 130 years. Building outstanding, fascinating vehicles is what we do best, and by doing so we inspire our customers, both today and tomorrow.
The world is changing rapidly. Sustainability, and protecting the environment and climate, are some of the most urgent challenges we face. We are taking on these challenges. With our actions, we want to set standards for sustainable mobility in the future.
We are convinced that personal mobility will remain a fundamental need. We assume that the market for sustainable luxury in the automotive sector will continue to grow. The transportation of people and goods will also remain a cornerstone of our economy. We expect this demand to continue growing around the world. We see additional opportunities for growth and profit in the fields of financial services, fleet management and digital, networked mobility solutions.
Our Goal: We will build the world's most desirable cars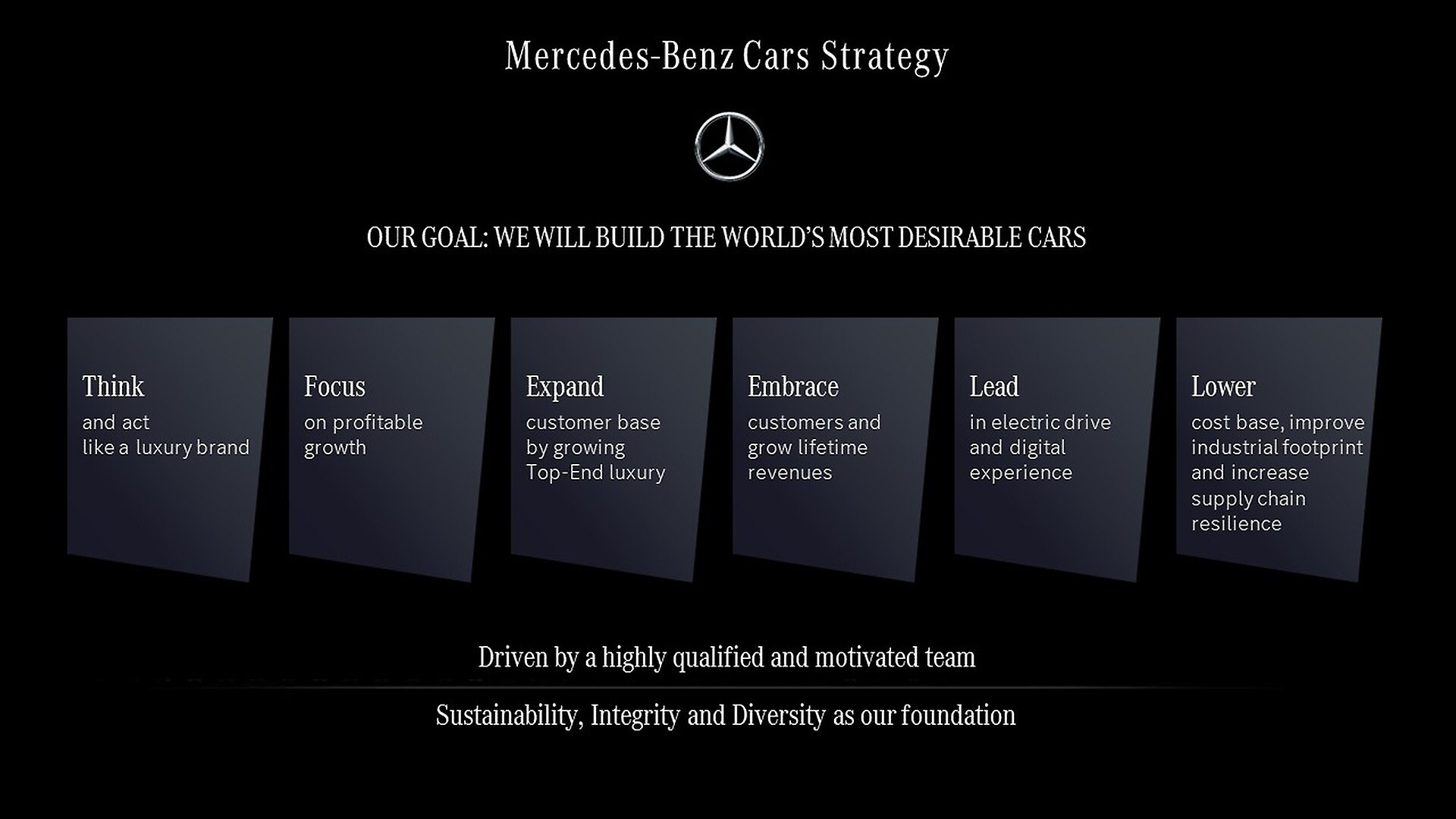 This page was last updated October 2023.