October 25, 2023 – The EQE SUV is another important milestone on the way to making the new-car fleet of Mercedes-Benz net CO₂-neutral by 2039. When developing a new model, the brand with the three-pointed star focuses on its environmental performance throughout each vehicle's entire life cycle.
Below are some details on the life cycle assessment of this all-electric SUV:
Mercedes-Benz presents two scenarios to show how renewable energy is used, both assuming mileage of 250,000 kilometres. If renewable energy is used for charging the high-voltage battery and manufacturing the battery cells, CO₂ emissions can be almost halved over the entire life cycle of the EQE SUV based on an analysis¹ by Mercedes-Benz in which different energy sources were included. The second approach is based on the conventional electricity mix.
Exactly 132 components with a combined weight of 65.1 kilograms can be produced for the EQE 350+ (WLTP: electricity consumption combined: 21.8-17.6 kWh/100 km; CO₂ emissions combined: 0 g/km)* from resource-saving materials including plastic recyclates and renewable raw materials. For example, DINAMICA is a high-quality recycled microfibre material, with a look and feel similar to suede, that is used for seat covers. The materials contained in DINAMICA come from recycled polyester and water-based polyurethane products such as fabrics and PET bottles.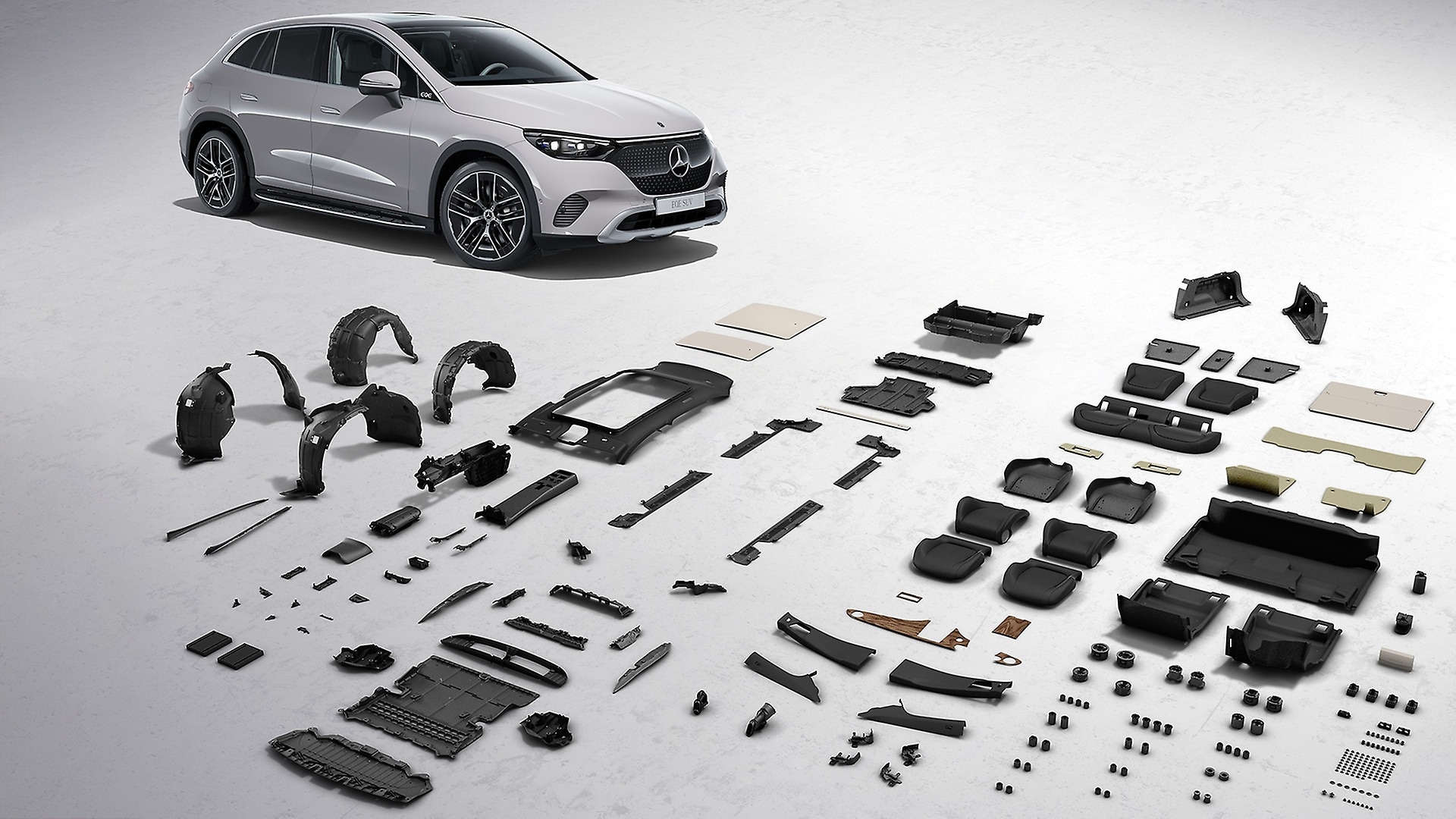 Mercedes-Benz EQE SUV environmental check.
¹LCA software and database (version SP2023.01) from Sphera Solutions GmbH were used for the analysis.
²In order to be able to use the "Mercedes me Charge" service of Mercedes me connect, a separate charging contract with a selected third-party provider is required via which payment and invoicing of the charging processes takes place. The use of Mercedes me connect services requires a personal Mercedes me ID as well as agreement to the Terms of Use for Mercedes me connect services.