June 01, 2022 – From electric vehicles, through wall boxes and charging services - the Mercedes-Benz ecosystem of intelligent electric mobility comprises products, services, technologies and innovations.
Mercedes me Charge: Mercedes-Benz drives electric mobility forward with simplified charging rates
Mercedes-Benz is simplifying electric mobility: from June 2022, there will be a new tariff system for the approximately 300,000 charging points in the Mercedes me Charge network¹ in Europe. In future, Mercedes me Charge will offer three new charging tariffs tailored to individual driving performance. This makes charging with Mercedes me Charge even easier and more transparent.
Mercedes me Charge offers customers access² to more than 850 charging point operators in Europe. With the introduction of the new tariff system, customers will also have access to fixed prices that apply regardless of the operator. Mercedes-Benz is thus creating maximum cost transparency and ensuring that its customers do not experience cost surprises or uncertainty at public charging stations.
Table: Three charging tariffs
Mercedes me Charge S³
Mercedes me Charge M³
Mercedes me Charge L
Basic fee
-
€4.90 / month
€17.90 / month
AC charging


operator-specific terms

€0.39/kWh, plus €0.06 per minute from the 180th minute onwards

€0.33/kWh, plus €0.06 per minute from the 180th minute onwards
9 p.m. - 8 a.m. €0.33/kWh

DC charging:

operator-specific terms,
€0.49/kWh, plus €0.20 per minute from the 60th minute onwards
€0.39/kWh, plus €0.20 per minute from the 60th minute onwards
IONITY fast charging points (up to 350 kW)³
€0.79/kWh
€0.49/kWh
€0.35/kWh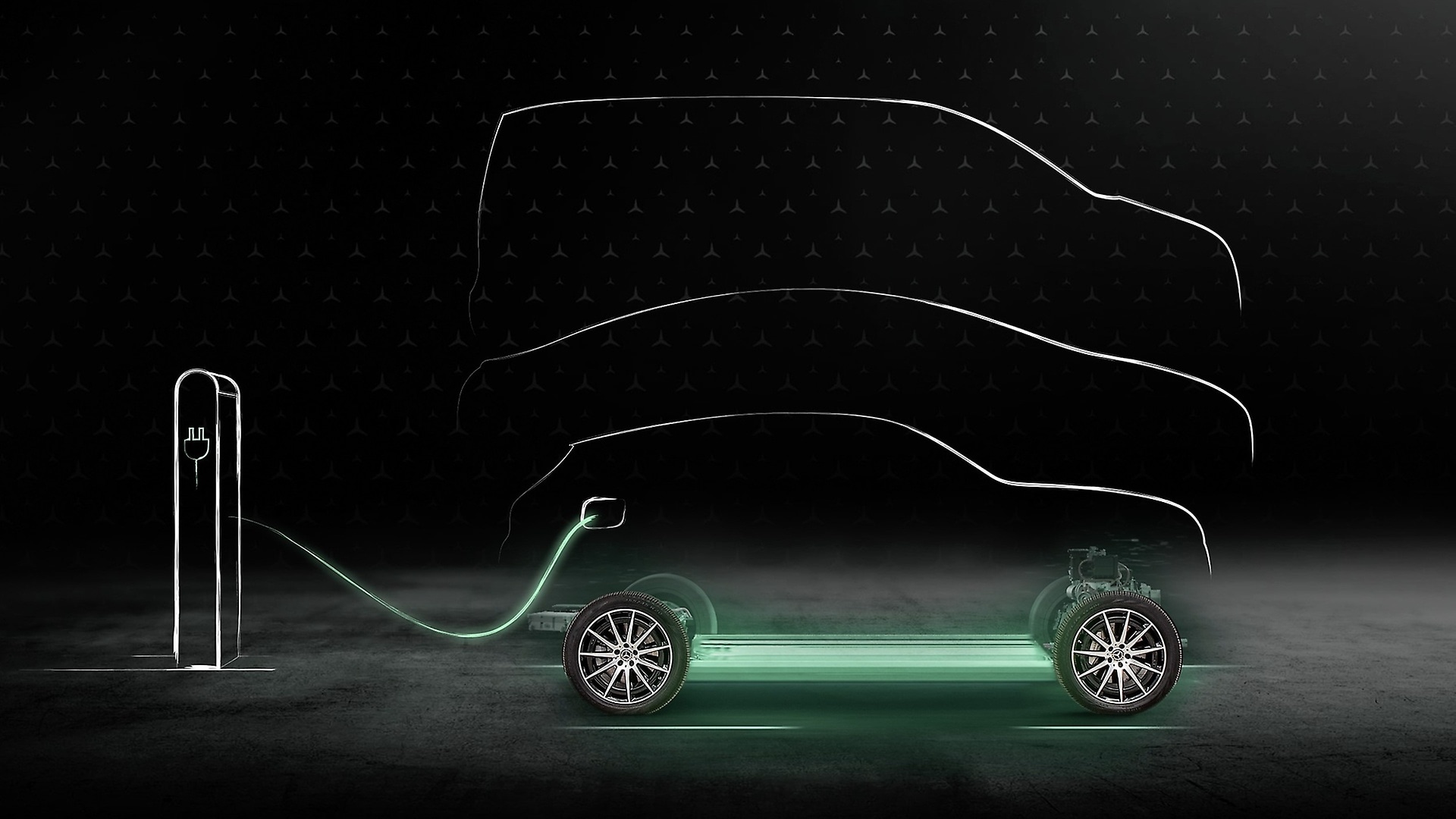 Mercedes-Benz ensures the use of energy from renewable resources for public charging via Mercedes me Charge.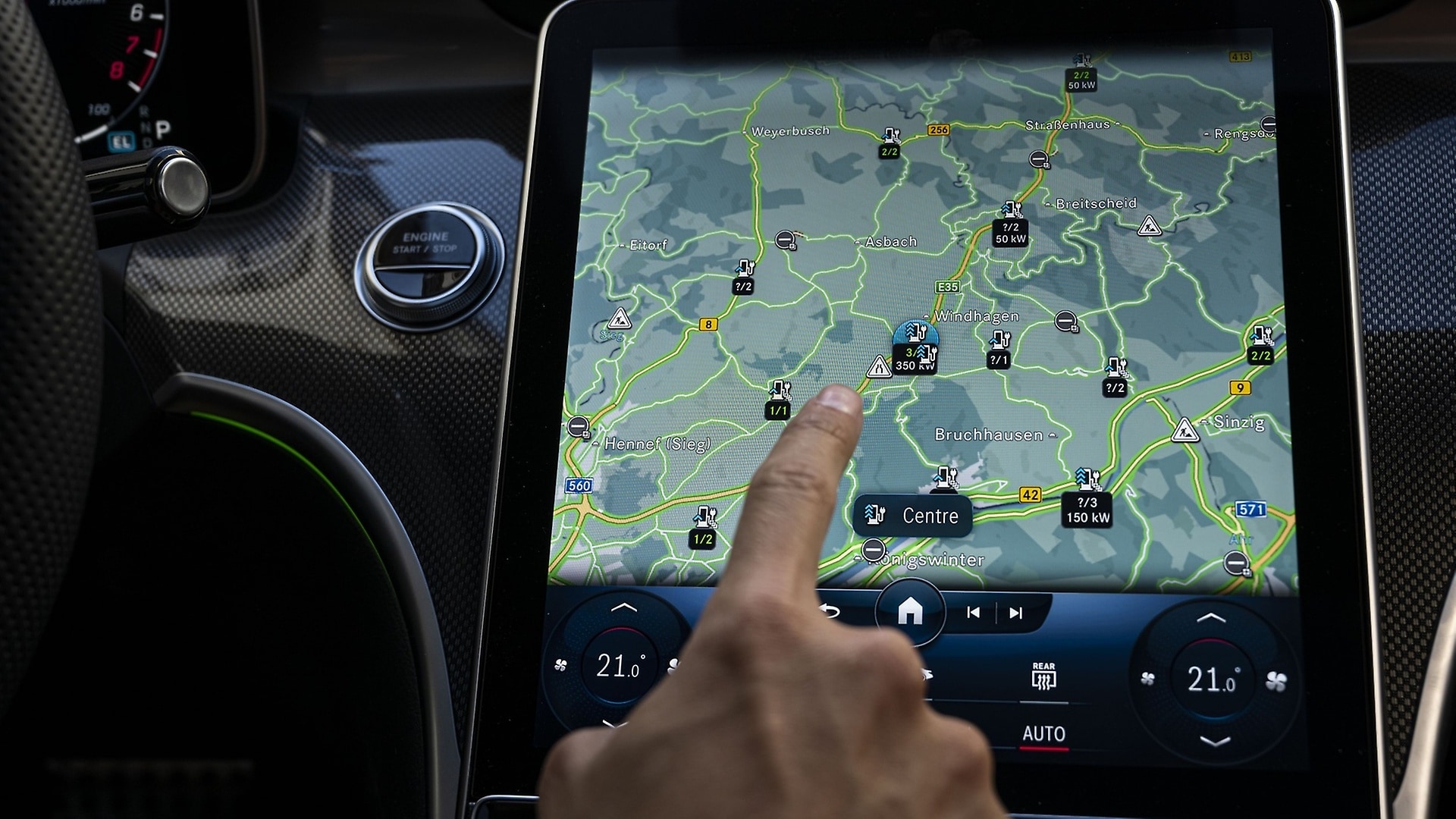 Mercedes-Benz C 300 e Display.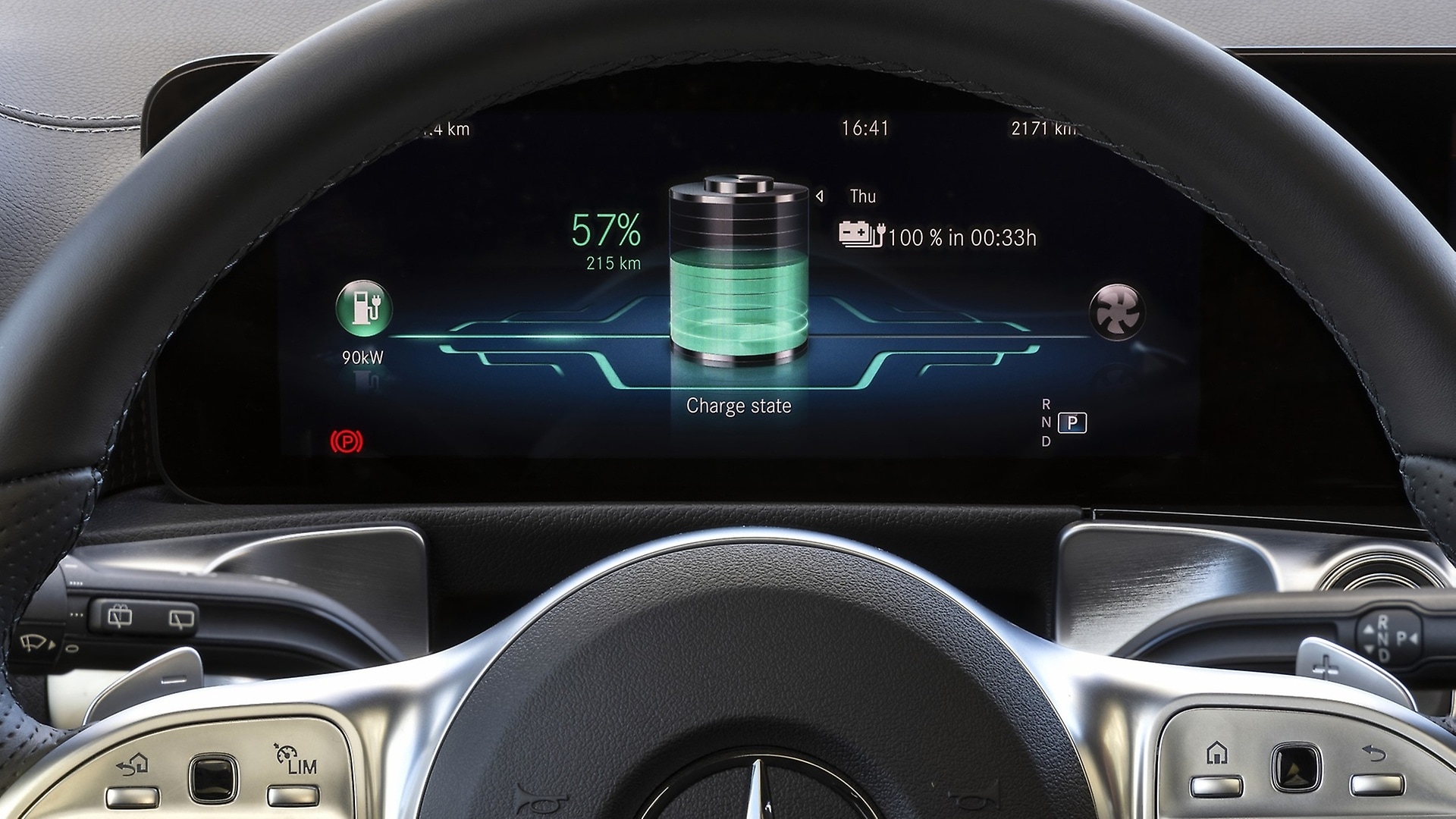 EQB 300 4MATIC charging.
Mercedes me Charge.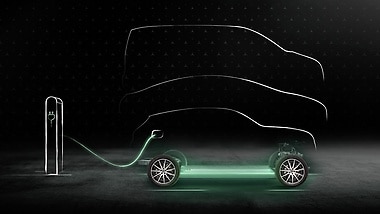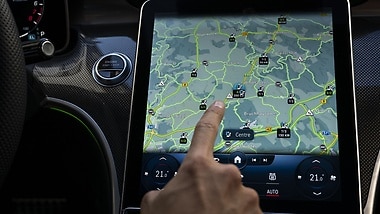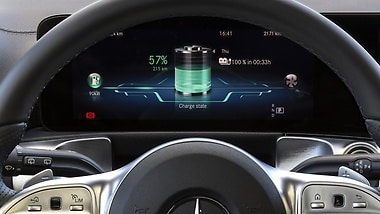 From June, we will be offering our customers an improved service at the approximately 300,000 Mercedes me Charge charging points in Europe. Depending on their personal driving profile, customers will in future be able to choose the right Mercedes me Charge tariff for them, and thus plan their charging costs more clearly and concretely. The new Mercedes me Charge tariffs give our customers convenient access to a sustainable charging infrastructure for electrified vehicles in Europe,
Mercedes me Charge is contributing to the energy transition through Green Charging
Mercedes me Charge allows its customers to charge with green electricity at any public charging station throughout Europe, the USA and Canada. Green Charging works by subsequently balancing a charging process with energy from renewable resources. This ensures that equivalent quantities of green energy are fed into the electric grid after the charging process is complete. For this purpose, high-quality guarantees of origin are used, which verifiably certify the origin of the energy and serve as a kind of birth certificate for electricity coming from renewable energy sources. Green electricity is defined and marked by the EKOenergy eco-label, which is given only by certified energy plants. In addition, incentives are created to invest in renewable energy plants. Mercedes me Charge also includes more than 1,500 charging points that run exclusively on green electricity. These are part of the IONITY fast charging network, co-founded by Mercedes-Benz in 2017, located along Europe's major roads and motorways.
Mercedes me Charge Ecosystem.
New Mercedes-Benz Wallbox charges electric vehicles connected and intelligently
The new Mercedes-Benz Wallbox charges electric cars and plug-in hybrids fast, intelligently and conveniently. This unit is optimized for charging with up to 22 kW⁴. Thanks to the technical setup of the new Mercedes-Benz Wallbox for remote functions⁵, customers can for the first time optionally start and stop charging processes using the Mercedes me App⁶, track the current charging status and display the charging history. Another new feature is the integrated energy meter⁷. In addition, it is technically possible to receive software updates "over-the-air" via the customer's own Internet connection in the future. This makes the wall-mounted charging station particularly future-proof.
In order to meet national funding requirements, if applicable, the maximum charging power can be reduced to 11 kW during installation by a qualified electrician. In Germany, the Mercedes-Benz Wallbox is supplied with a permanently connected six-metre charging cable with a type 2 plug. Depending on national requirements, it is also expected to be available as a version with a Type 2 socket in the fourth quarter of 2022. The Mercedes-Benz Wallbox charges all current and future Mercedes-Benz electric and plug-in hybrid vehicles with the universal Type 2 connection in accordance with the IEC 61851-1 standard. Of course, electric vehicles from other manufacturers can also be charged.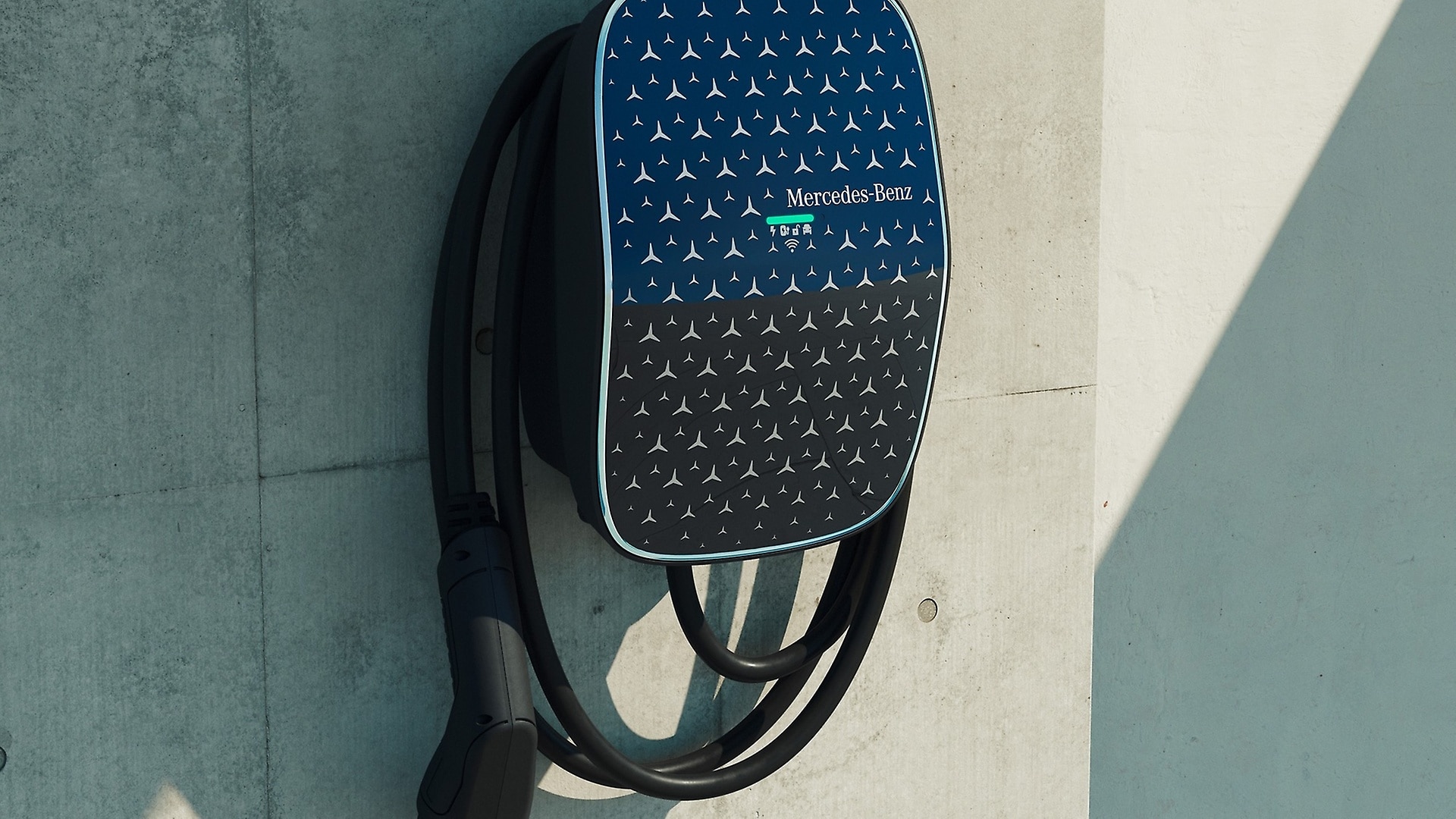 Mercedes-Benz Wallbox charger.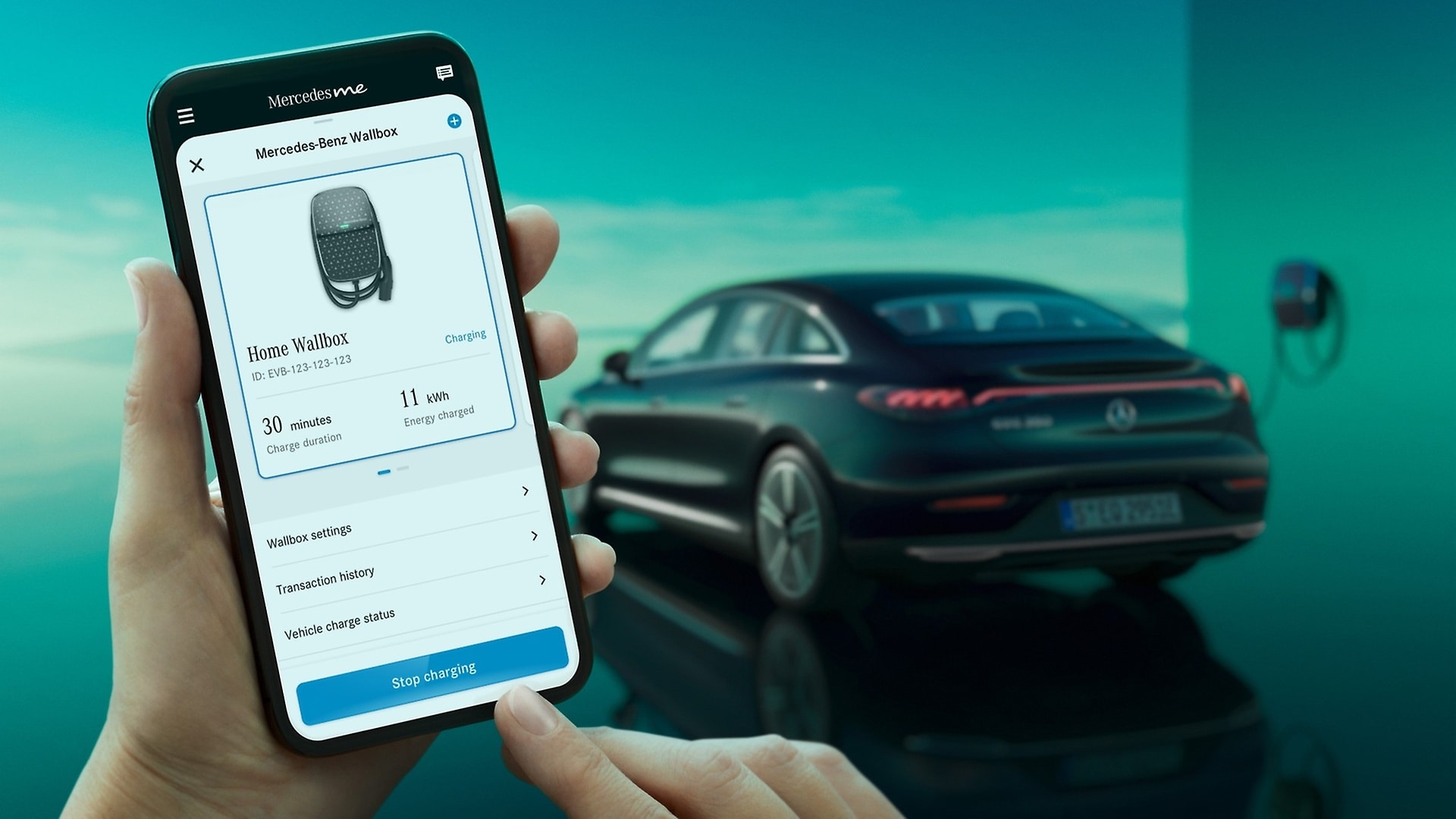 Mercedes-Benz Wallbox charger.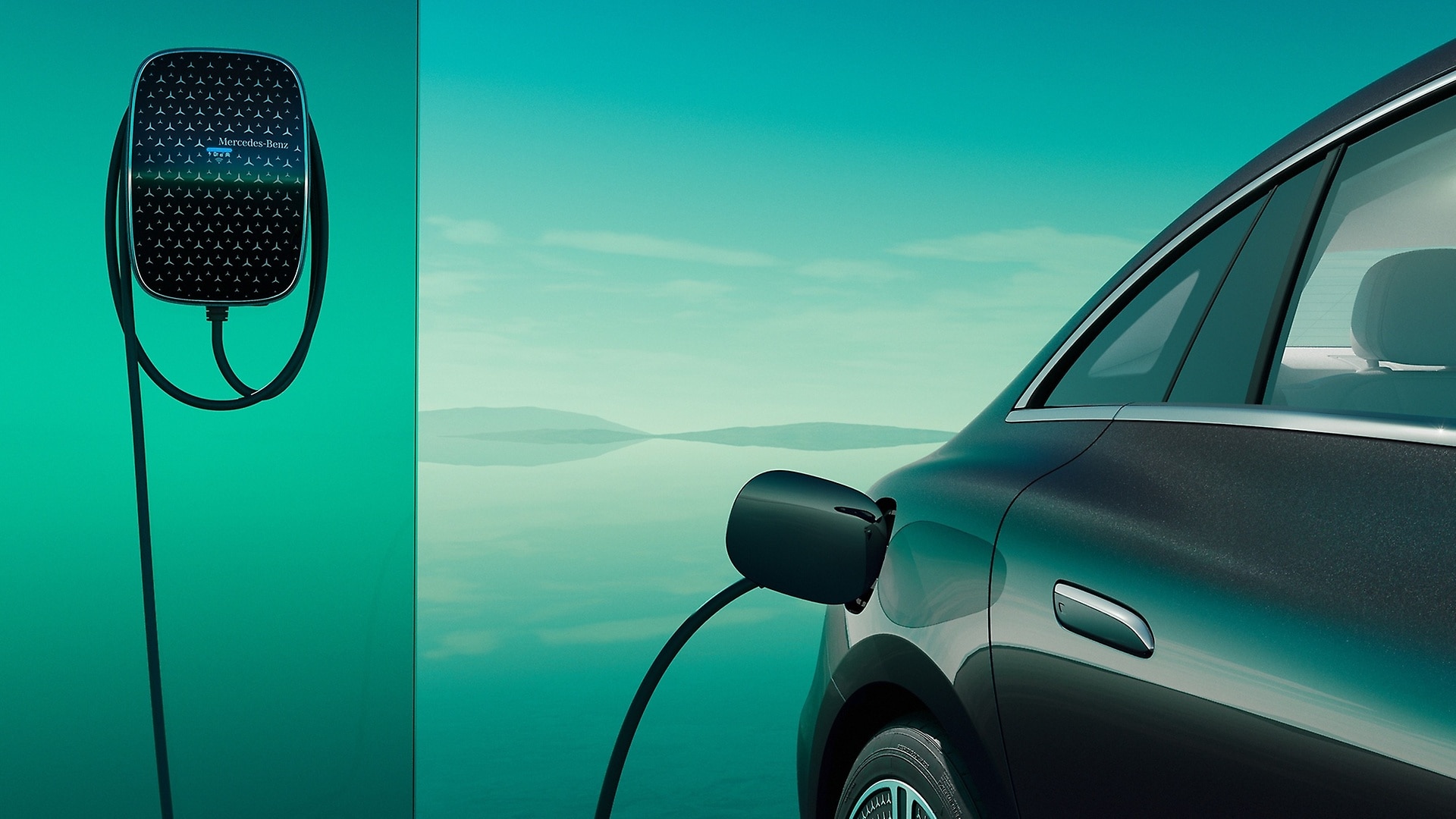 Mercedes-Benz Wallbox charger.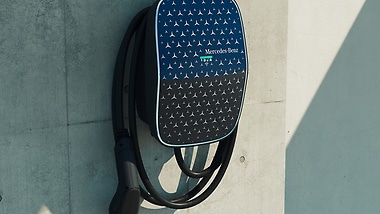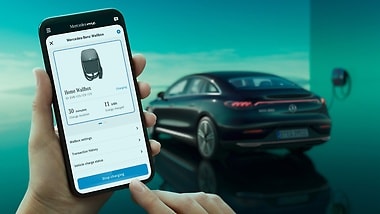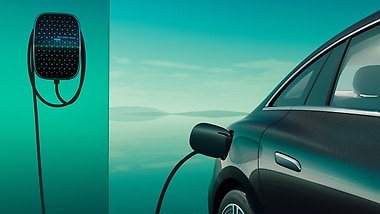 Availability and price
The Mercedes-Benz Wallbox is expected to be available in Germany and in many European countries at Mercedes-Benz dealers. In some markets, it is also successively available online in the Mercedes-Benz Shop. Selected installation partners will also offer the Mercedes-Benz Wallbox. The recommended retail price in Germany is 990 Euros (incl. 19% VAT) for the Mercedes-Benz Wallbox, in addition to the costs for professional installation. The respective national installation partner supports the consultation and installation of the wallbox. The market launch of the wallbox will take place successively in the following countries over the next few months: Germany, Switzerland, Sweden, Denmark, Poland, Belgium, Luxembourg, Netherlands, Italy, Spain, Greece, Romania, Slovakia, Czech Republic, Hungary, Austria, Norway, Ireland, Finland, Bulgaria, Croatia, Cyprus, Estonia, Latvia, Lithuania, Slovenia, Australia, Thailand, New Zealand, France, Portugal, Mexico.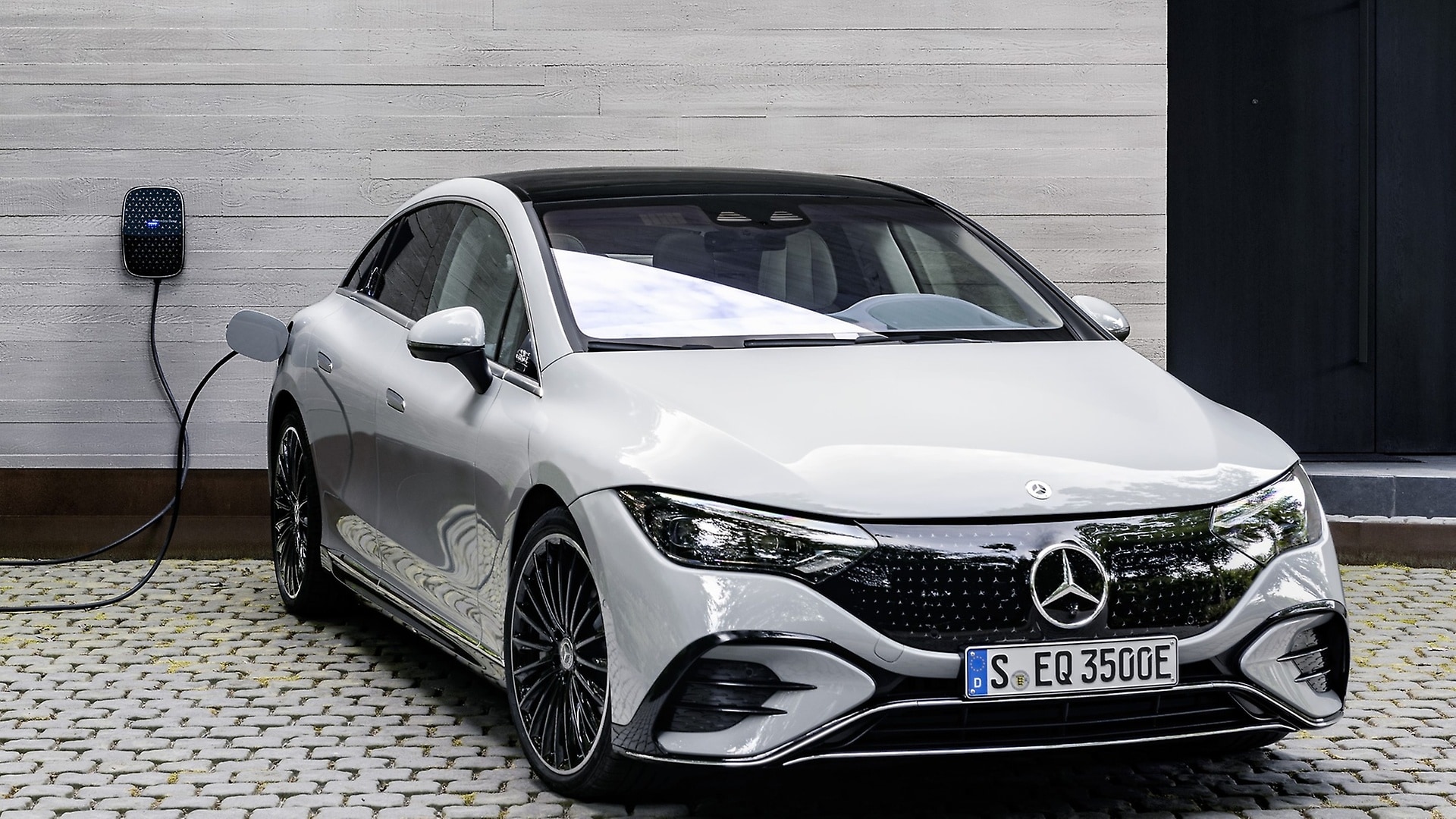 EQE 350 charging.
¹ In order to use the Mercedes me connect service "Mercedes me Charge", a personal Mercedes me ID and agreement to the Mercedes me connect Terms of Use are required. Furthermore, a charging contract with Digital Charging Solutions GmbH is required in Europe.
² A service of Digital Charging Solutions GmbH .
³ Voraussichtliche Preise inkl. 19% Mehrwertsteuer gültig für den Markt Deutschland, Stand 04.04.2022. Preise in anderen europäischen Ländern können abweichen. Vertragspartner ist die Digital Charging Solutions GmbH .
⁴ 22 kW charging may require the corresponding special equipment "alternating current charging system (AC charging 22 kW)", depending on the manufacturer and vehicle. If this is not the case, the vehicle is automatically charged by the wallbox with the optimal charging power. The maximum charging power of the charging station must be adapted to the upstream installation (cable cross-section and fuse protection).
⁵ The Mercedes-Benz Wallbox contains the technical prerequisites for remote functions. In order to use the remote functions of the Mercedes-Benz Wallbox, the Mercedes me App, a personal Mercedes me ID and agreement to the Terms of Use for the Mercedes me connect services, as well as the connection of the wallbox to the customer's own Internet connection, are required.
⁶ The prerequisite for this is the customer's own internet connection with the customer's own smartphone, a Mercedes me account and connection of the Mercedes-Benz Wallbox to the customer's own internet connection.
⁷ Not compliant with the MID or calibration law (Eichrecht).