September 18, 2023 – Mercedes-Benz signs an agreement with Steel Dynamics, Inc. (SDI) to source more than 50,000 tonnes of CO2-reduced steel annually for its plant in Tuscaloosa, Alabama, marking another crucial milestone towards decarbonizing its global steel supply chain.
SDI steel will be made using an electric arc furnace (EAF) and will use electricity from 100% renewable sources. With EAFs powered by green electricity emissions can be reduced more than half to 1.0-ton CO₂ per ton steel on average compared to primary steel production which uses blast furnaces and basic oxygen furnaces. In doing so, SDI and Mercedes-Benz, which have been working together since 2015, go a step further towards lowering emissions in the steel supply chain.
SDI flat rolled steel made of 70% or greater recycled scrap content is being used in all Mercedes-Benz models built in Tuscaloosa, including the EQS SUV and EQE SUV. Both parties agreed to potentially increase the share of scrap in the near future, which would reduce the carbon footprint even further. The CO₂-reduced steel from SDI is being introduced into series production at Tuscaloosa plant as early as September 2023.
In line with the company's local-for-local approach, the supply agreement in the United States is part of a global effort to decarbonizing the Mercedes-Benz steel supply chain and follows several agreements on the procurement of CO₂-reduced and almost CO₂-free steel in Europe.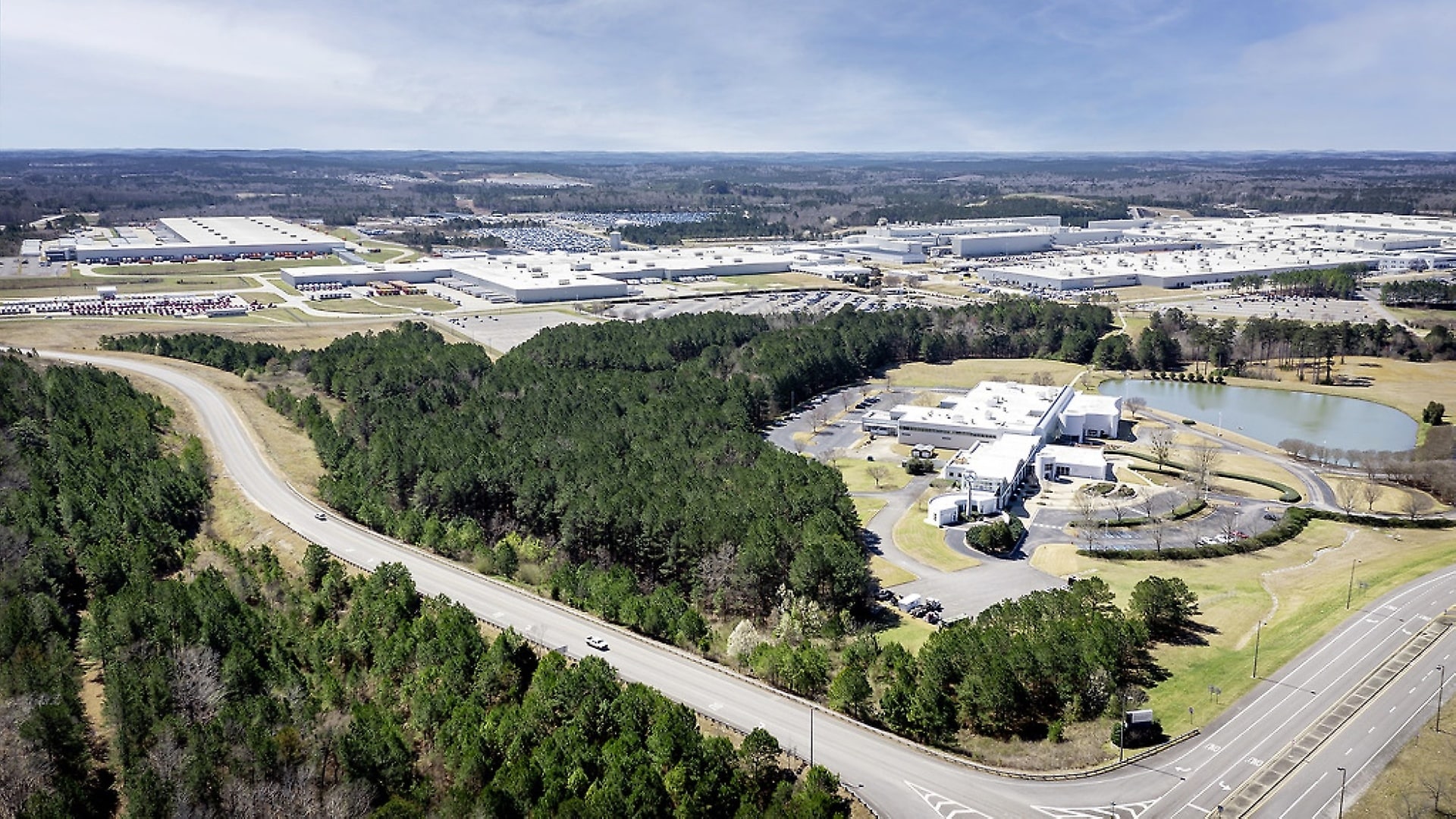 Mercedes-Benz plant Tuscaloosa.
Our ambition is clear: Together with our partners we want to make our entire fleet of new vehicles net carbon-neutral along the entire value chain by 2039. Following this strategy our agreement with SDI to procure more than 50,000 tonnes CO₂-reduced steel annually is another important milestone to establish a sustainable steel supply chain in North America.
Actively pursuing a responsible and sustainable supply chain
In addition to consistently reducing CO₂-emissions, the company is committed to responsible steel sourcing, relying on recognized standards and robust certificates. Mercedes-Benz is a member of the Responsible Steel Initiative and is actively involved in the development of a certifiable sustainability standard for the steel industry. The aim is to ensure environmentally compatible and socially acceptable steel production along the entire value chain.
About Steel Dynamics, Inc.
Steel Dynamics, Inc. (SDI) is one of the largest domestic steel producers and metal recyclers in North America, with one of the most diversified product and end-market portfolios in the domestic steel industry. SDI operates using a circular manufacturing model, producing lower-carbon-emission, high-quality steel using electric arc furnace (EAF) technology with recycled ferrous scrap as the primary input. The company puts a focus on the future and set a goal for their EAF steel mill operations to be carbon neutral by 2050. To achieve this target, they also set interim emissions reduction and renewable energy milestones to be achieved by 2025 and 2030. Steel Dynamics is a founding member of the Global Steel Climate Council, which was created to lead an effort to reduce steel carbon emissions and encourage investments in lower-carbon emission technology through product certification and a science-based target-setting framework.