January 05, 2023 – Mercedes-Benz is in Las Vegas for CES 2023 to showcase "Tech to Desire" with several developments that will enrich the lives of its customers.
Most notably, the automaker announced plans to launch a global high-power Mercedes-Benz-branded charging network. Rollout starts this year in North America in partnership with MN8 Energy and ChargePoint. Mercedes-Benz also revealed a number of other innovations and collaborations that give back time, make life easier and generate excitement for customers in the car and beyond.
The Mercedes-Benz high-power charging network
In his remarks during the Mercedes-Benz tech talks at CES 2023, Chief Technology Officer Markus Schäfer revealed plans for a Mercedes-Benz branded high-power charging network starting this year in North America. Rollout in Europe, China and other main markets will follow. The North American network is scheduled for completion by 2027, by which time a total of more than 400 hubs with more than 2,500 high-power chargers will cover the continent. Spaced conveniently at regular intervals close to motorways, major intersections and metropolitan areas, the hubs will offer a premium, sustainable and reliable charging experience.
At Mercedes-Benz, we're fully committed to making the charging of battery electric-vehicles easier and more accessible. By selecting MN8 Energy and ChargePoint as our partners in North America – two of the leaders in their respective fields – we'll be able to continue to drive the transformation towards an electric future, which is one of the main pillars of our holistic, sustainable corporate strategy.
VISION EQXX, the most efficient Mercedes-Benz ever built
Automatic Lane Change (ALC) feature coming to North American market
Mercedes-Benz also announced the company's new Automatic Lane Change (ALC)¹ feature, which will come to the North American market this year. ALC enables the car to automatically initiate a lane change and overtake slower vehicles with the cruise control engaged. The system is a further expansion stage of the Mercedes-Benz SAE Level 2 partially automated driving feature, so the driver remains responsible at all times. To use ALC, the driver sets the speed of the adaptive distance cruise control function (Active Distance Assist DISTRONIC). The Active Steering Assist (activated by default) does the rest. The car continuously monitors its surroundings via its array of radar sensors and cameras to overtake slower cars while on the motorway. Having overtaken, the vehicle can assist moving back to the original lane. ALC can also initiate an automatic lane change to help follow the active route guidance when approaching exit ramps or freeway junctions.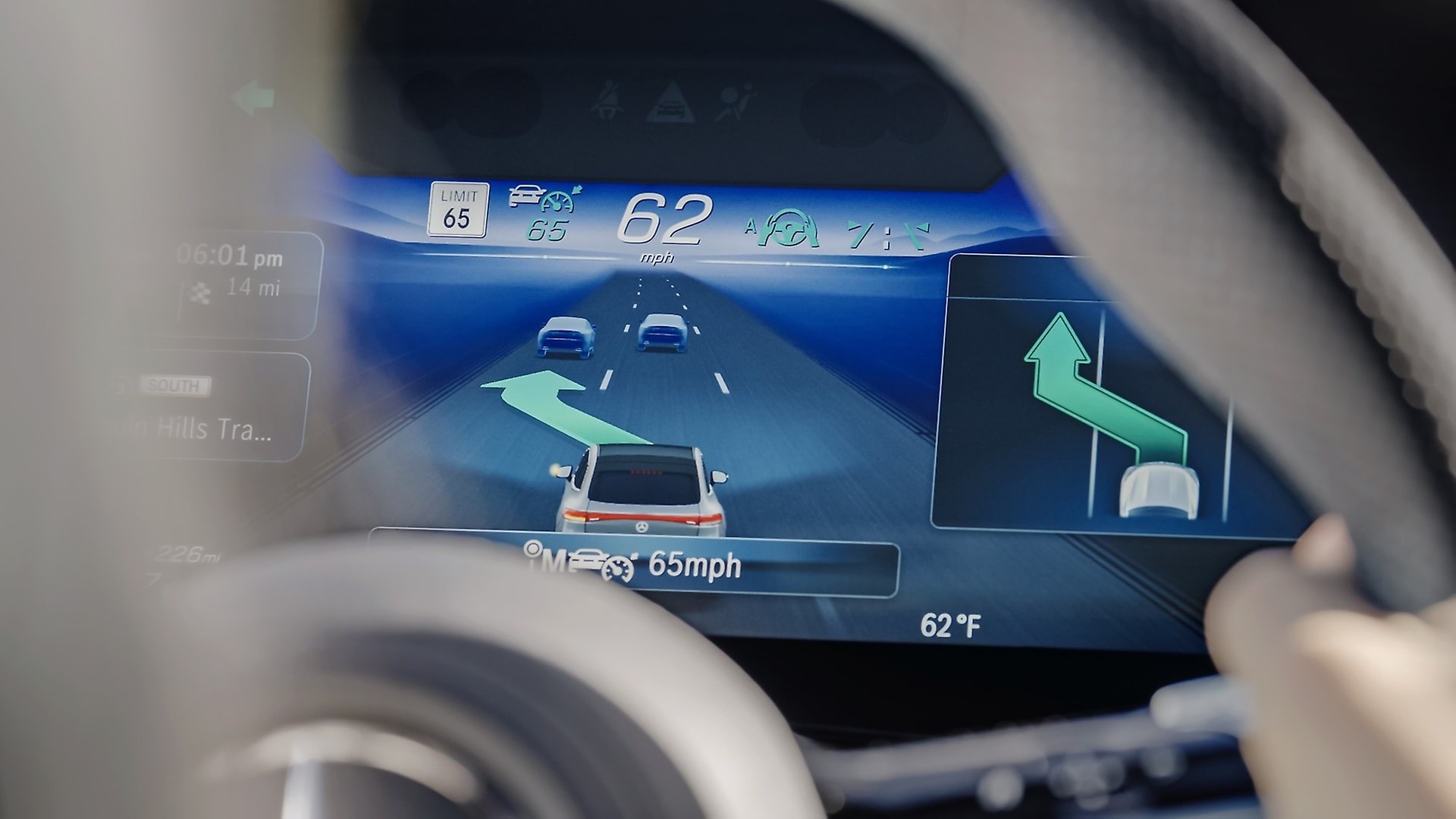 Mercedes-Benz Active Lange Change Assist.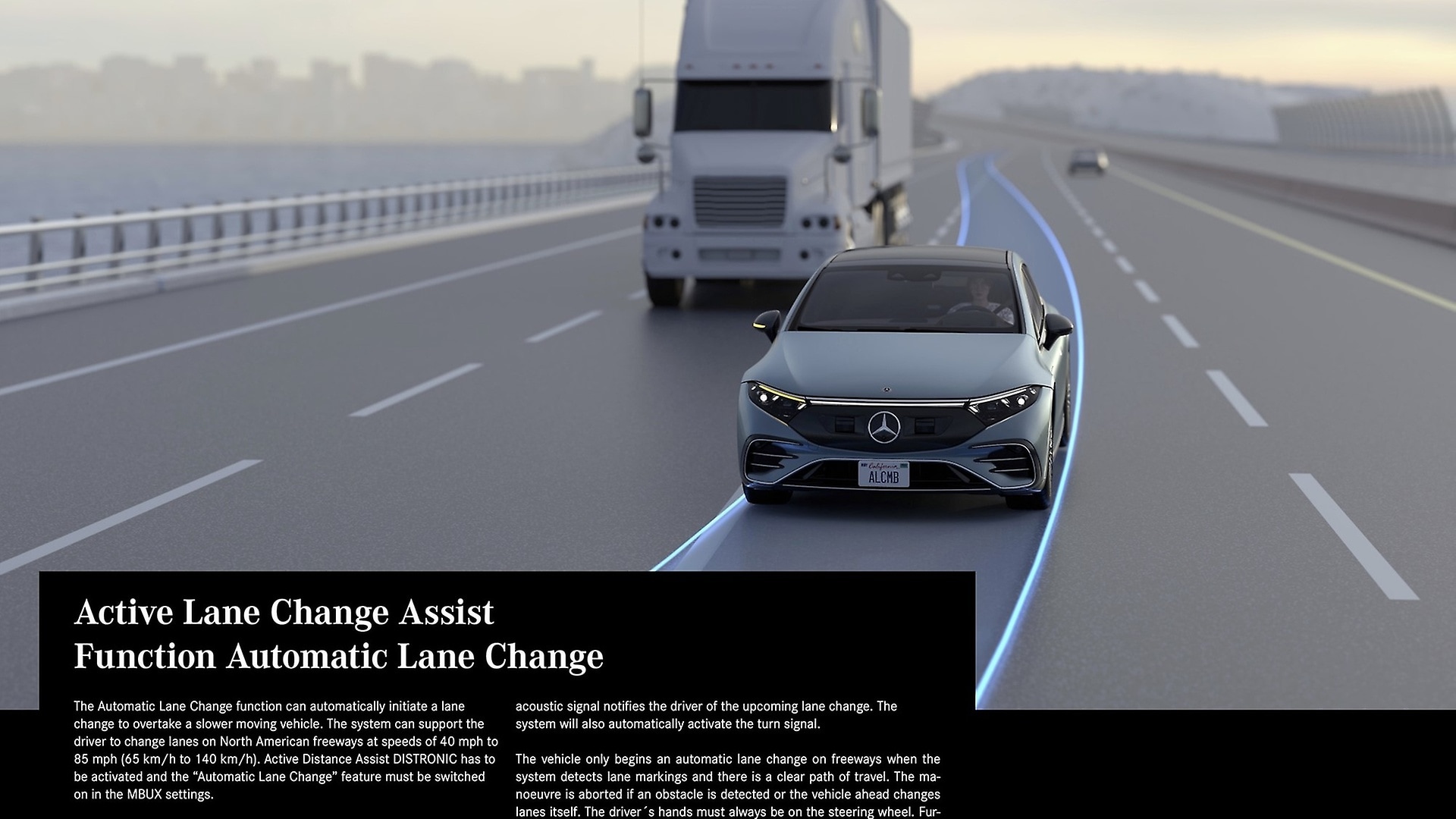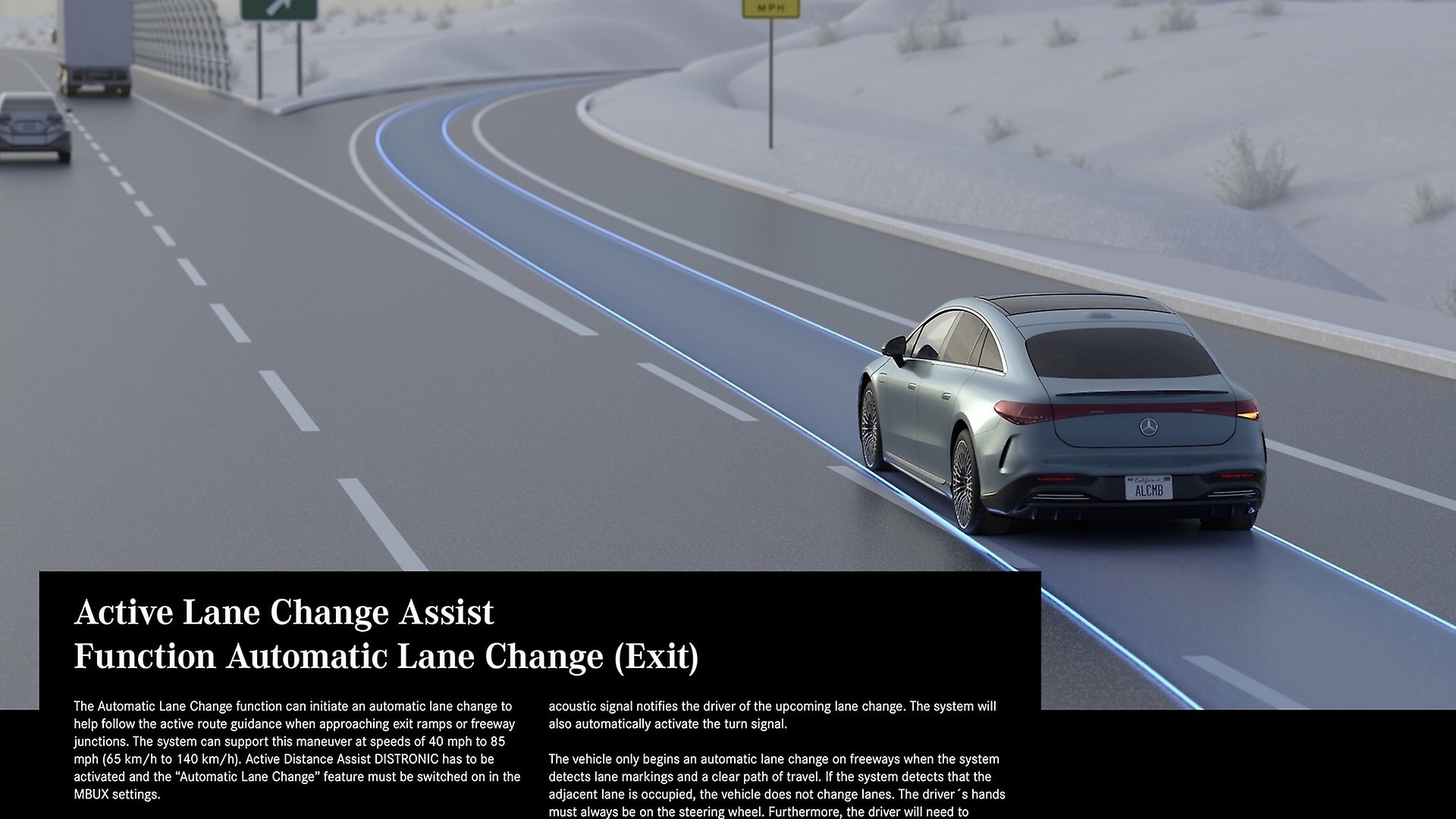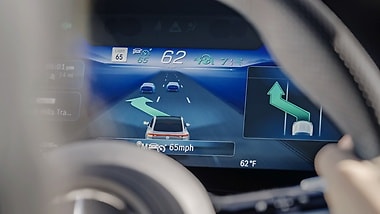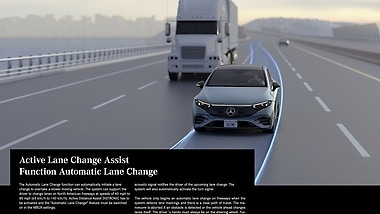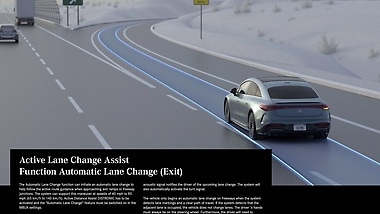 SAE Level 3 conditionally automated driving coming to Nevada and California in 2023
Mercedes-Benz customers will soon be able to benefit from SAE Level 3² conditionally automated driving in the U.S. states of California and Nevada. In May 2022, Mercedes-Benz became the first car manufacturer in the world with an internationally valid certification for conditionally automated driving to offer such a system as an option ex-works for vehicles from series production to customers in Germany. On suitable motorway sections and where traffic density is high, DRIVE PILOT can offer to take over the driving, initially up to the legally permitted speed of 60 km/h. This gives customers back time so they can focus on certain secondary activities such as communicating with colleagues via In-Car Office, browsing the web or relaxing while watching a movie. Mercedes-Benz has applied for certification in the states of California and Nevada. DMV Nevada has approved the application and they are now preparing the certificate of compliance that will be issued within the next two weeks. With that, Mercedes-Benz will be the first OEM to have a Level 3 system to offer in the US – and is optimistic that California will follow soon.
More Mercedes-Benz CES Highlights
Mercedes-Benz Chief Software Officer Magnus Östberg detailed during the CES 2023 tech talks how Mercedes-Benz is creating the ideal in-car entertainment experience with the help of multiple partners. Collaborations with Apple Music, Universal Music Group (UMG) and Dolby Laboratories, Inc. are bringing ground-breaking innovations in the field of sound to Mercedes-Benz vehicles. Thanks to the collaboration with Apple Music, a Mercedes-Benz is now the first non-Apple device to natively offer Spatial Audio with Dolby Atmos by Apple Music. With this new audio standard, Universal Music Group, the world's largest music label, are enabling their recording artists to base their song approval process on how the final mix sounds in a Mercedes-Benz and introduce the seal "Approved in a Mercedes-Benz" as a gold standard of sound. This is made possible by the integration of Dolby Atmos immersive audio into the optional Burmester® high-end 4D and 3D sound systems with the latest MBUX generation. UMG additionally plans to set up a studio environment in Sindelfingen, Germany, based on its Capitol Studios' Studio C, a major global reference music studio for Dolby Atmos mixing.
Making its North American premiere, the Mercedes-Benz partnership with digital entertainment platform ZYNC brings seamless in-car content streaming to a new level. Both companies took advantage of the CES 2023 tech talks to announce details of the collaboration, which brings new, curated content and embedded streaming specific to the North American market. Joining Magnus Östberg was ZYNC founder and CEO Rana June (RJ). She explained how ZYNC combines all streaming services seamlessly on a single platform, allowing passengers to stream content onto their screens while travelling and to all occupants when parked.
To round out the day's discussions, Mercedes-Benz announced a collaboration with the emerging entertainment brand, SUPERPLASTIC. Galen McKamy, Chief Creative Officer of SUPERPLASTIC, joined Alexander Helf, Head of Brand, Design & Lifestyle Communications at Mercedes-Benz, to launch their newly formed partnership at the CES 2023, which included the introduction of an all-new character to the SUPERPLASTIC universe – Superdackel. He is a cultural icon, derived from the "Wackeldackel," the classic "nodding dog" ornament that's graced the hearts and dashboards of generations of drivers around the globe. The partners premiered Superdackel in an animated short film.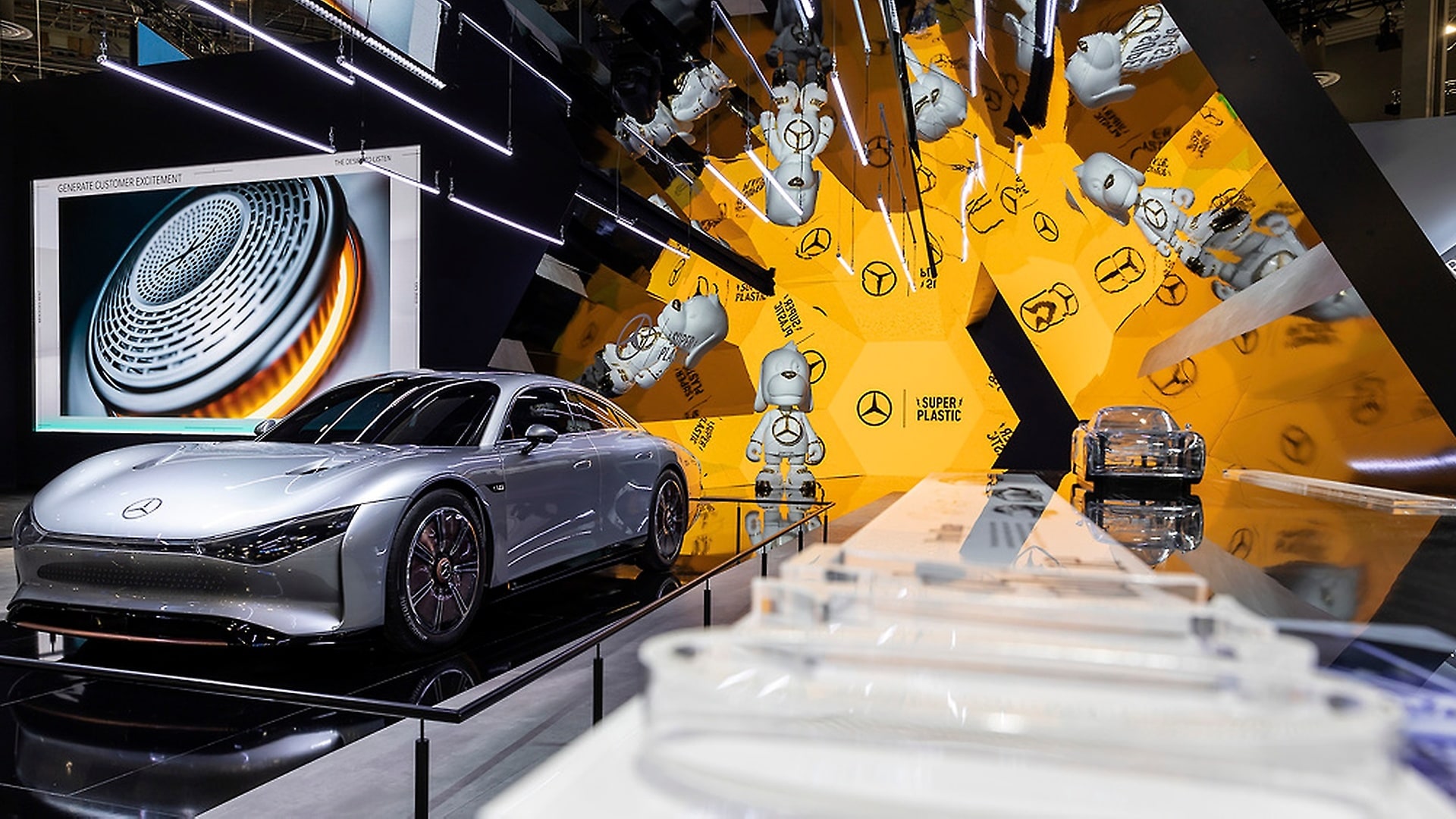 Mercedes-Benz is in Las Vegas for CES 2023 to showcase "Tech to Desire" with several developments.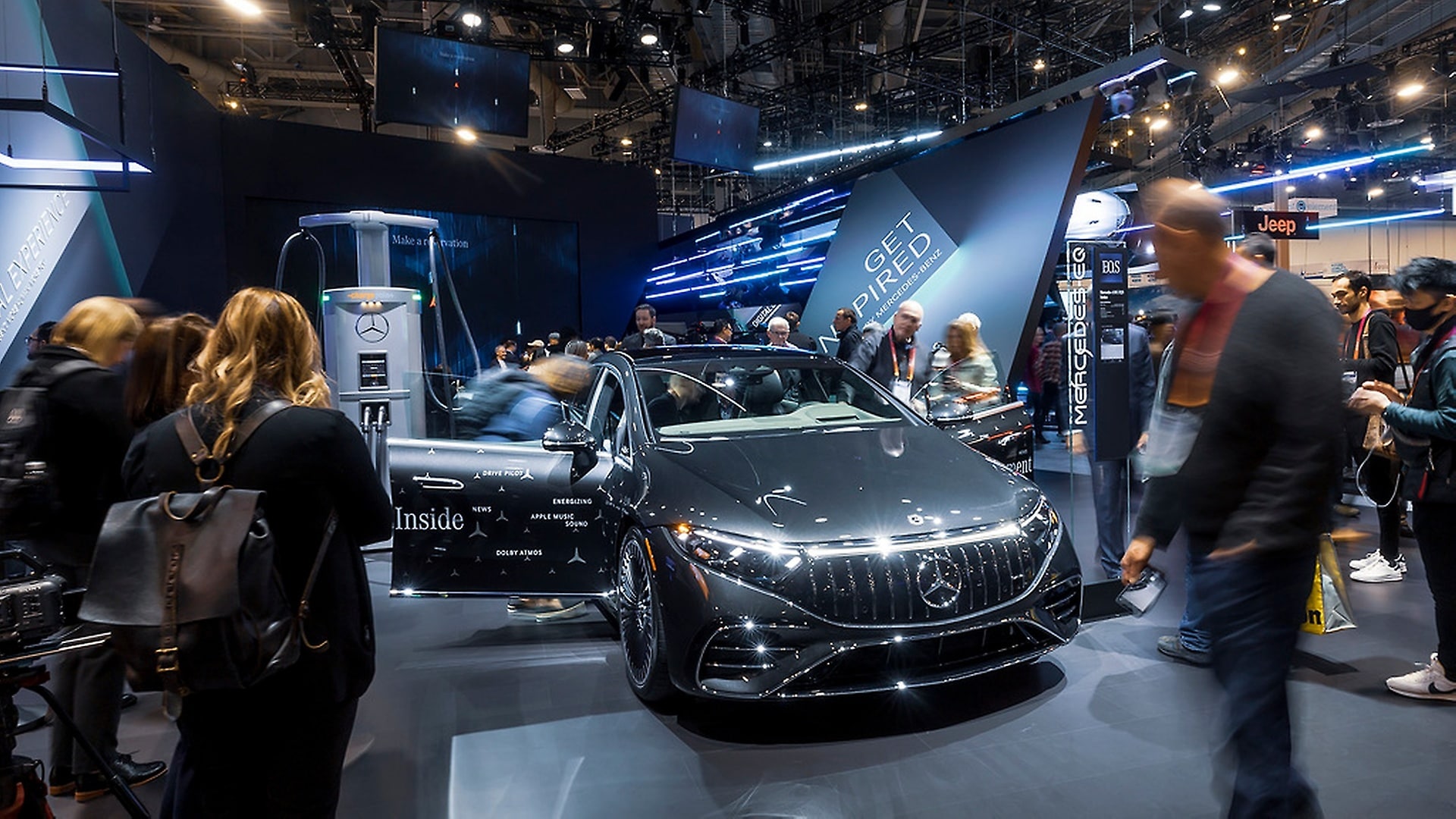 Mercedes-Benz announces far-reaching plans to launch a global high-power charging network across North America, Europe, China and other key markets.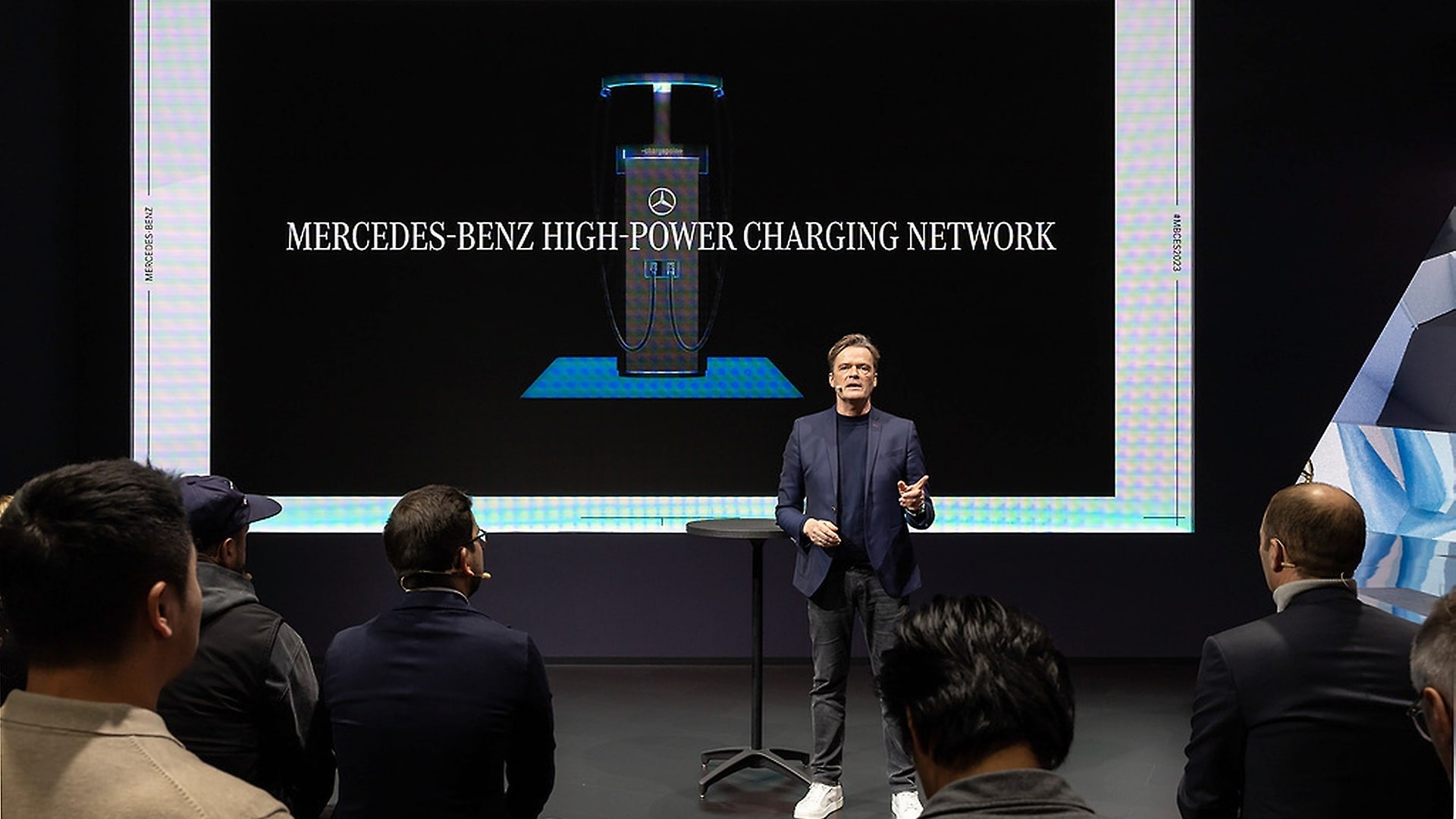 Markus Schäfer presents the Mercedes-Benz high-power charging network.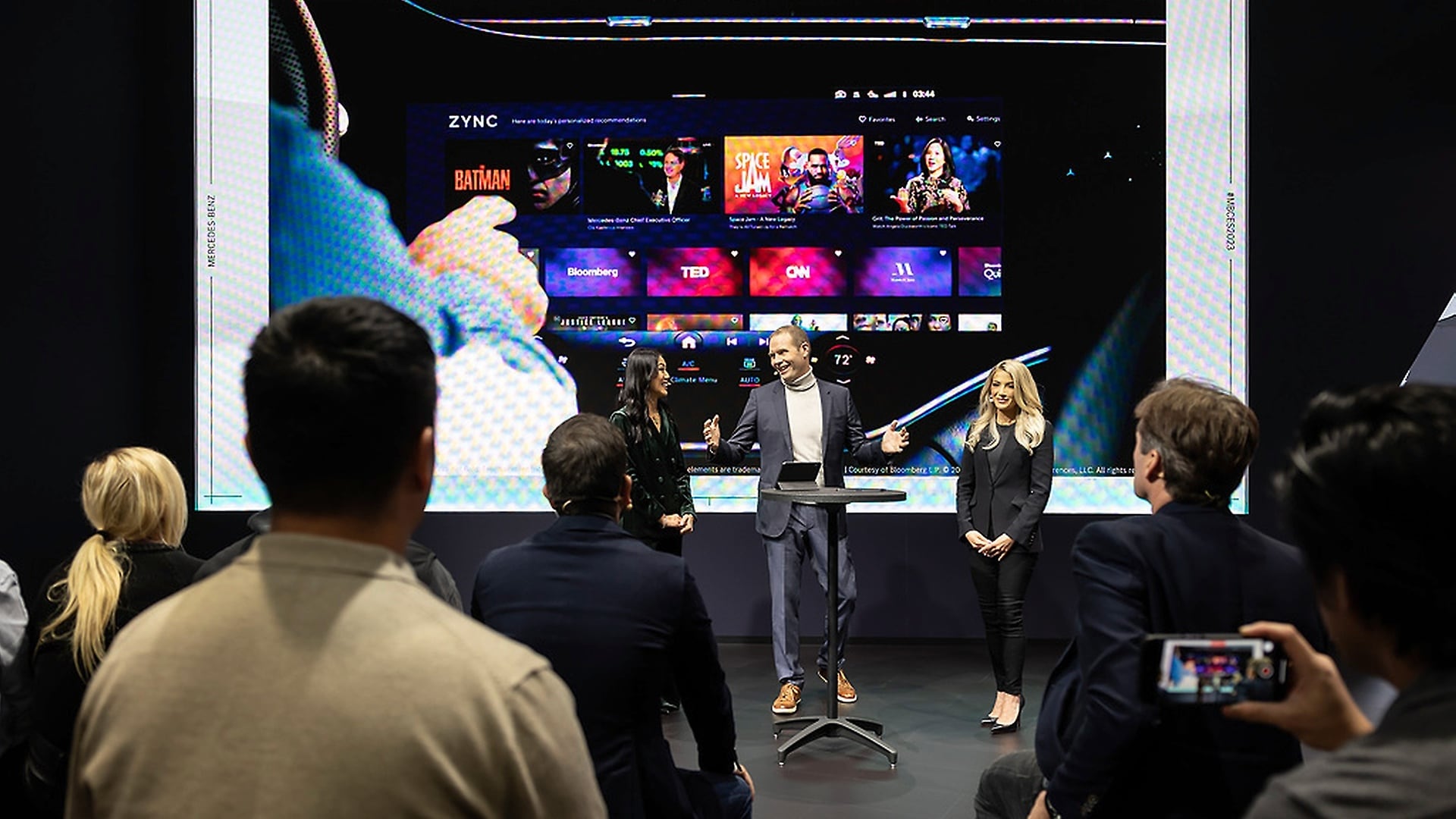 Partnership with ZYNC. Magnus Östberg, Chief Software Officer Mercedes-Benz AG and Rana June (right), CEO ZYNC at the CES.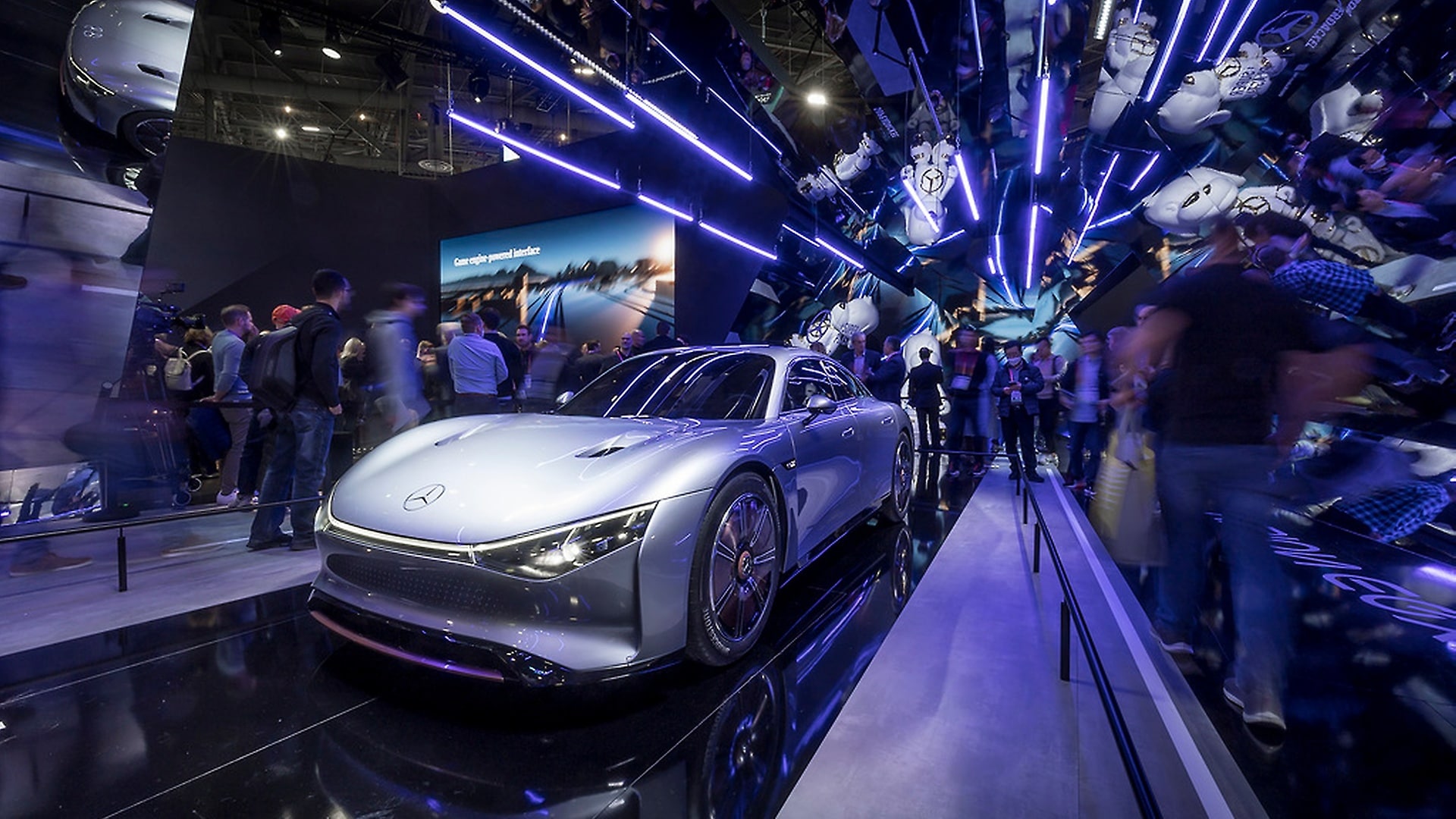 VISION EQXX makes appearances at CES.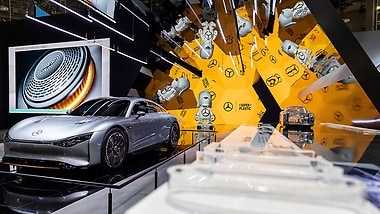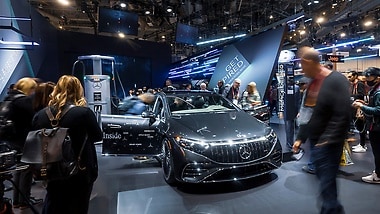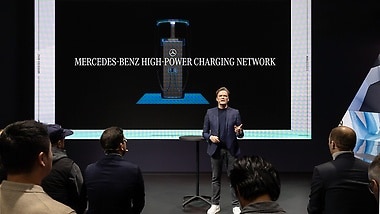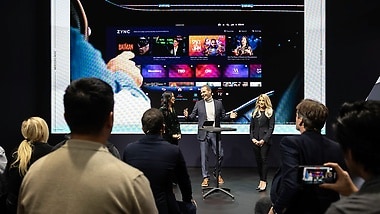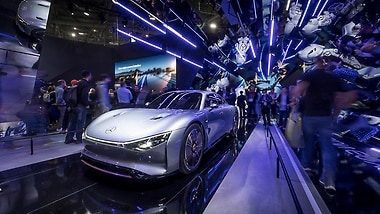 The CES 2023 Mercedes-Benz talks are available as an on-demand video on Mercedes me media .
¹For regulatory reasons, this Level 2 system is currently only available in the USA and Canada. MBUX Navigation is required. The Mercedes-Benz driving assistance and safety systems are aids and do not relieve the driver of responsibility. The driver must observe the instructions in the Owner's Manual and the system limits described therein.
²SAE Level 3: the automated driving function takes over certain driving tasks. However, a driver is still required. The driver must be ready to take control of the vehicle at all times when prompted to intervene by the vehicle.