November 10, 2023 – Mercedes-Benz is driving the digital transformation. Under the slogan "Enterprise Transformation – 100% Digital" the Group aims to establish itself as a leading automotive manufacturer in digitalization.
The use of Free and Open Source Software (FOSS) has played a decisive role in the development of vehicles and integrated software, but also in many other areas of the company. FOSS is in the vehicles, in mobile apps and in the enterprise software. Mercedes-Benz uses open source technologies to accelerate innovation, increase efficiency in software development, and promote the use of existing components.
Many people see FOSS as a means of cost reduction. I believe that it attracts top talent and accelerates innovation.
Mercedes-Benz FOSS Manifesto accompanies cultural change
Mercedes-Benz encourages its developers not only to use FOSS, but also to contribute to existing open-source projects and to publish new projects of their own. At the beginning of 2021, with the Mercedes-Benz FOSS Manifesto, the company established internal guidelines and created the opportunity to open up to the global FOSS community at the same time. The company aims to further expand its participation in the open-source community. In addition, Mercedes-Benz also applies inner source, whereby the open-source methods and techniques are used internally to promote global collaboration and collaborative learning. The Group promotes awareness of open and inner source, for example through organizational roles, online training and an internal lecture series on knowledge exchange. More than 10,000 active users work on the collaboration platforms at Mercedes-Benz. The company is driving the development of the digital ecosystem through the daily use of FOSS.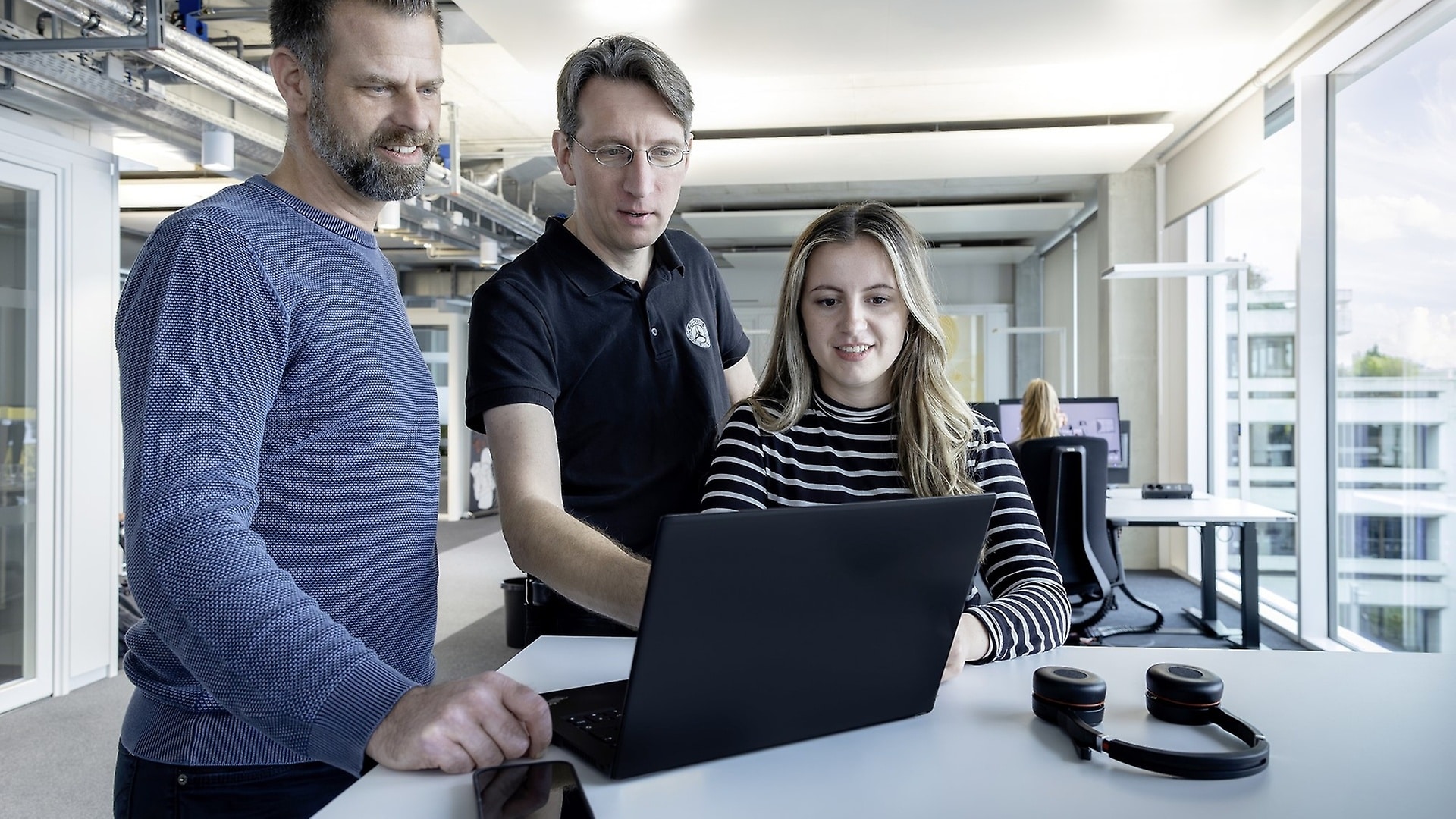 Free and Open Source Software (FOSS).
Mercedes-Benz actively participates in the FOSS community
Mercedes-Benz supports the FOSS community on the one hand through sponsorships and on the other hand through memberships in important FOSS organizations. In addition, the company underscores the importance of the open-source community by hosting the Mercedes-Benz FOSS Convention, which was last held at the Mercedes-Benz Museum at the beginning of November. This platform promotes the exchange of FOSS experts within Mercedes-Benz and open-source enthusiasts, developers and community members from all over the world.
The Mercedes-Benz FOSS Convention is part of our contribution to the open source community. It is an opportunity for knowledge and experience exchange, networking and creativity. This is an important step on the way to becoming a software-driven company.
Furthermore, Mercedes-Benz actively participates in open-source conferences with lectures and workshops and has already been honored for its commitment and positive influence on the FOSS community. For example, the company recently received the Open Source Program Office (OSPO) Leadership Award at the GitHub Universe conference in San Francisco. Further, the Mercedes-Benz Tech Innovation GmbH, a 100% subsidiary of Mercedes-Benz AG, was awarded the Top End User Award 2023 by the Cloud Native Computing Foundation (CNCF).