Mercedes-Benz Vans has been successfully building vans in Ludwigsfelde for more than 30 years. Since 1965 more than 1.6 million vehicles have rolled off the line.
Ludwigsfelde plays an important role in the global production network of Mercedes-Benz Vans. The plant produces the cab-chassis versions of the Mercedes-Benz Sprinter. In addition, the plant plays a leading role within the network in innovative production systems. In 2022, around 2,000 employees produced more than 50,000 vans here. Three decades ago, the plant in Ludwigsfelde was already one of the largest and thus most important industrial employers in the region. Since 1991, around 1,430 young people have completed their training at the site. (31.12.2022)
Mercedes-Benz Vans is constantly investing in the maintenance and modernization of the plant. At present, Mercedes-Benz Vans is making the Ludwigsfelde Plant fit for the future and is setting the course for the production of the new eSprinter.
Number of Employees in 2022
Annual Production (vehicles) in 2022
Production
Sprinter (chassis/open model variants)
traction heads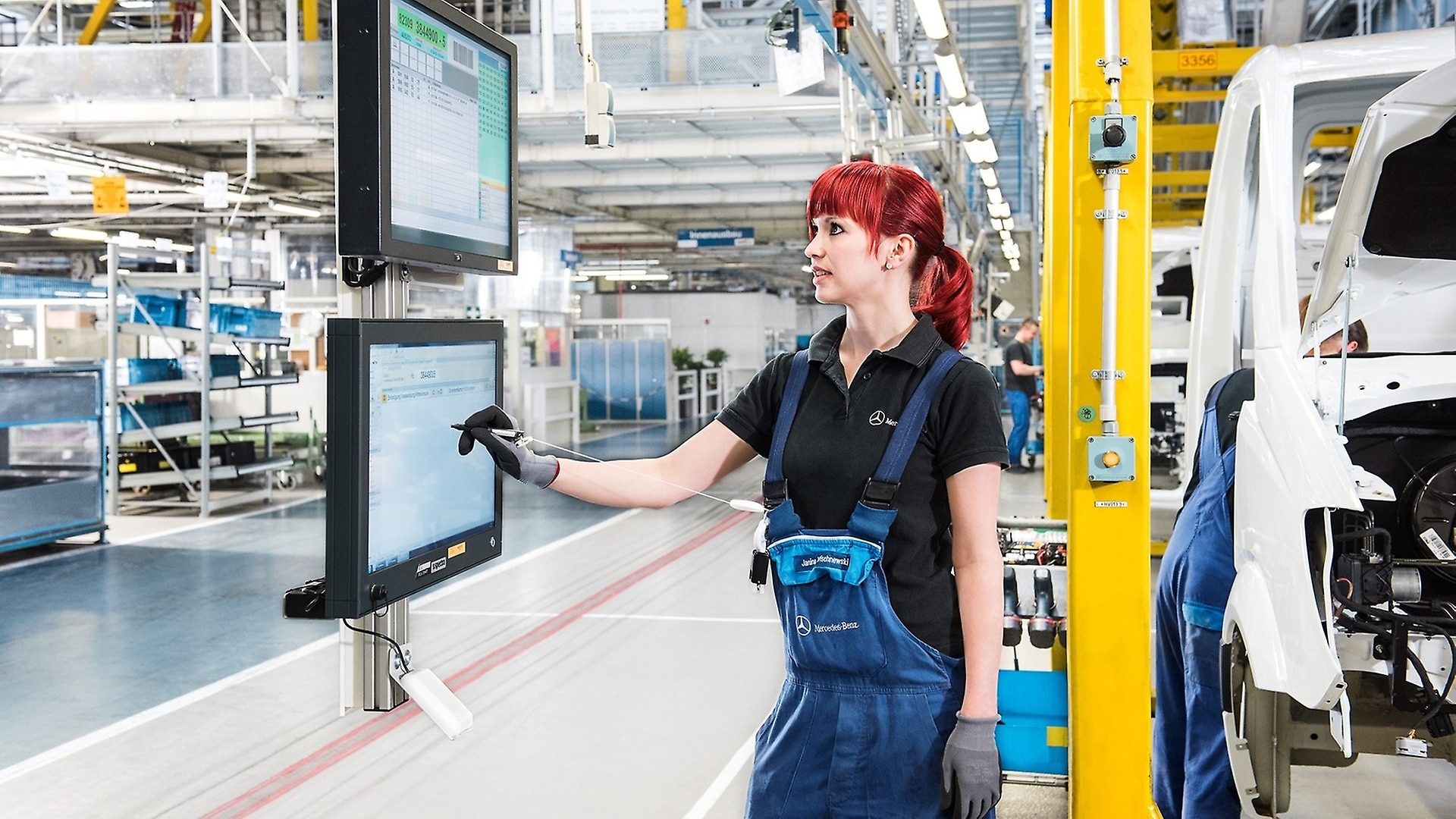 At the Mercedes-Benz plant in Ludwigsfelde, the focus is on the paperless factory (PLF).
The Mercedes-Benz plant in Ludwigsfelde is one of the largest employers in Brandenburg and celebrated 30 years under the sign of the star in 2021.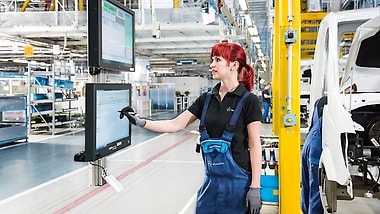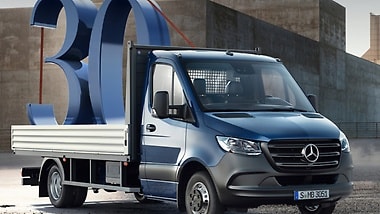 Press contact plant Ludwigsfelde