"We are looking for programmers with personality".
Petya Dasheva develops applications for the Mercedes-Benz Operating System (MB.OS) to create a perfect entertainment experience in the vehicle. In her interview she tells what is important to her as a team leader when selecting new colleagues, apart from good coding skills, and why developers at Mercedes-Benz are able to enjoy a lot of freedom and have the ideal environment for innovation.
Petya, what do you do for MB.OS?
I am in the process of building up my team. This is quite special for me, because as the manager, I get the chance to put together a completely new team. We are responsible for the development of the tuner software for MB.OS and for programming important functions so that media such as TV and radio can be perfectly integrated into the vehicle entertainment offering. This will allow users to be even more intuitive in the way they use the systems. In addition, we are working on some completely new applications. But I don't want to reveal too much about that yet (laughs).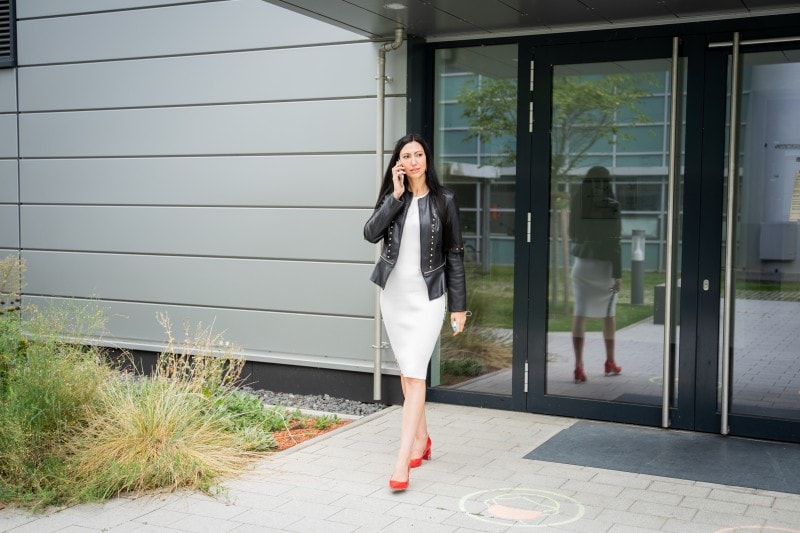 Breaking new ground in software development: Petya Dasheva is currently building her own team. For MB. OS she is looking for programmers with skills and personality.
How do you work with your team?
In a very agile and close way; mutual trust is very important. This is the only way we can develop truly disruptive technologies. Of course, good coding skills are essential for this, but above all it is the courage to break new ground. In a nutshell: we are looking for programmers with personality. This is crucial for me when selecting new colleagues. At our campus in Sindelfingen, we have excellent conditions for developing innovative solutions - with creative spaces and flexible workplaces. And we also have a development lab where we can test our solutions directly under real conditions and validate implementations.
What makes MB.OS so special, in your opinion?
It is this unique spirit, together with the chance to work on some completely new mobility concepts. In the future, we will be doing a major part of the software development ourselves. This means that distances are kept short, and enables us to exploit the potential of software and hardware even more. For example, we work very closely with the team that develops the tuner hardware. This way we get better results, much faster.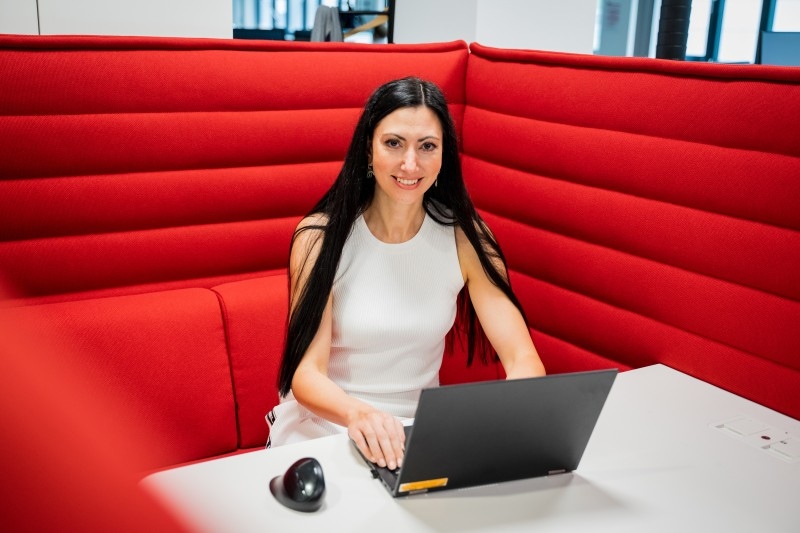 Creative spaces and flexibility: Petya Dasheva provides the perfect entertainment in the vehicle. At the Sindelfingen campus, her team has the best conditions for this.
And how did you start working for the Mercedes-Benz Group?
I studied computer science in Freiburg and then worked in research. But that quickly became too theoretical for me. I wanted to create something with my work that would bring real benefits, and spotted that Mercedes-Benz offers a talent programme that fits my field. I've been very impressed by Mercedes-Benz since I was a teenager - I thought the cars were really cool. So when I was offered the job, I didn't have to think long before accepting (laughs).
What are you most looking forward to with the new MB.OS initiative?
First of all, I want to continue to build up my team - and in this way contribute to Mercedes-Benz picking up speed in the area of software development. Colleagues contact to me almost every day with these insanely good ideas for taking our tuner software to the next level. This shows me that we are on the right track.
At the age of six, Petya Dasheva (36) got her first computer gifted by her father. At seven, she was writing her first computer programs. Later, the IT specialist, who was born in Pleven, Bulgaria, studied computer science at the Albert Ludwig University in Freiburg, Germany and initially went into research. After joining the international talent programme at Mercedes-Benz, she gained experience with the European Data Center, with the Mercedes-Benz Hybrid Cloud and as a team leader in the Digital Workplace. Petya Dasheva gives her all not only as head of tuner software development for MB.OS, but also in her private life, doing sport - she gets her best ideas during weight training in the gym.