With the MB.OS holistic computing architecture, we at Mercedes-Benz are creating our own operating system for our vehicles, changing not only our products, but also how we work.
To ensure that MB.OS can be successfully implemented, we have created 3,000 new jobs in the field of software development. 1,000 of these are based at our central development and training hub in Sindelfingen, for which the existing Mercedes-Benz Technology Center has been expanded. An integrative competence center for electric and electrified drives and digitalization - the "Mercedes-Benz Electric Software Hub " - covering an area of approximately 70,000 m² spread over eight levels, has obened.
This campus will provide our software experts with the appropriate infrastructure for the development of MB.OS. The focus is also on greater flexibility and personal responsibility when it comes to the organisation of working hours, and even more performance-related pay.
The most important contents of the overall package for employees in the MB. OS software environment in Sindelfingen are summarized here for you:
Sovereignty in working hours:
Trust-based working hours without time recording
Working time volume (up to 40h) according to collective agreement is freely selectable in various full-time and part-time combinations.
Working days are to be controlled independently in an average 5-day week, whereby Saturday can be included.
Performance-based remuneration model:
Through an annual service module, performance is remunerated even more attractively right from the start.
A monthly service charge of 5% of the basic salary is guaranteed.
Co-creation and agile forms of work in performance appraisals are integrated.
Since 2023, the flexible conditions have also been available for software-related areas at the Untertürkheim site.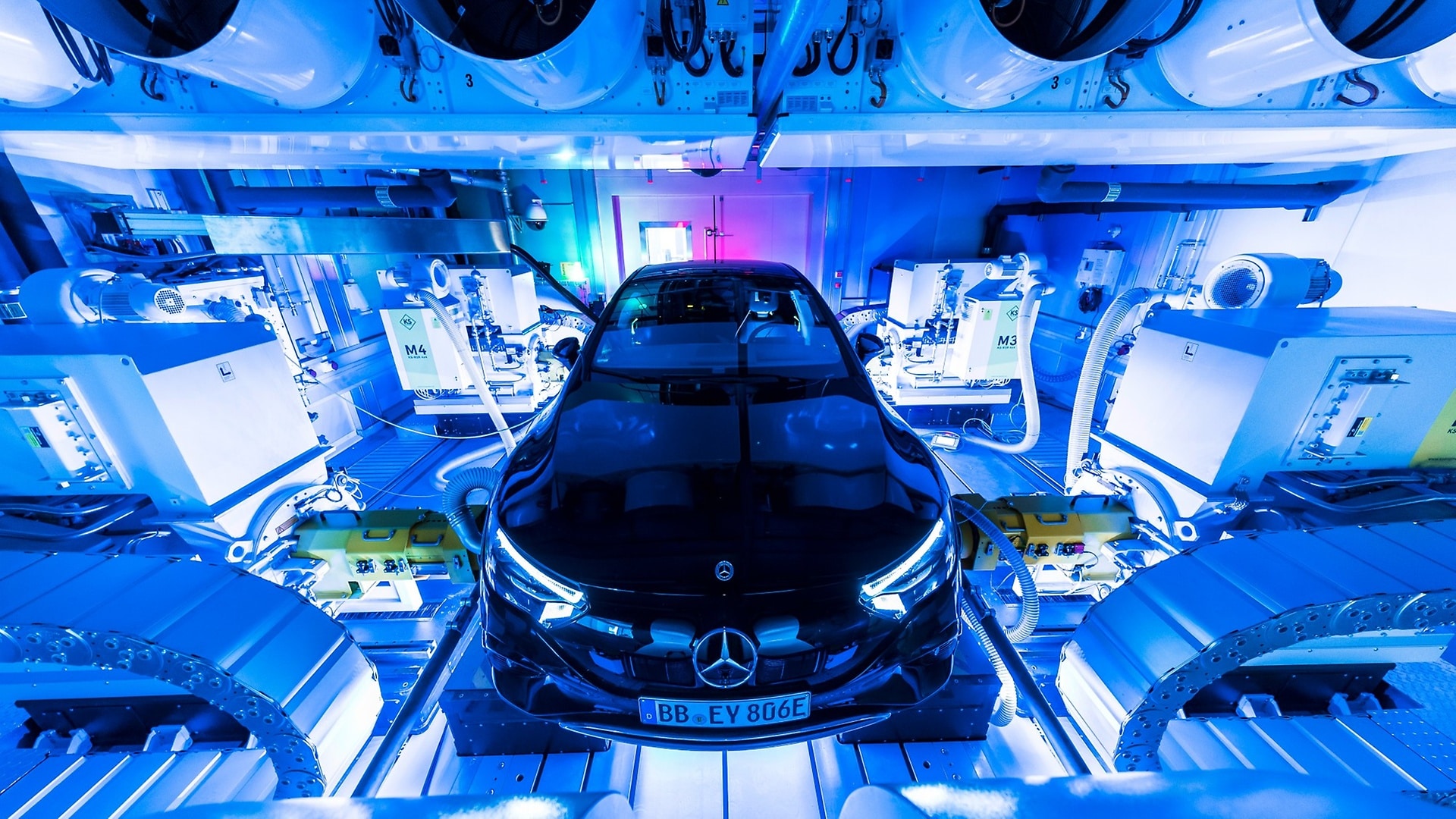 Electric Software Hub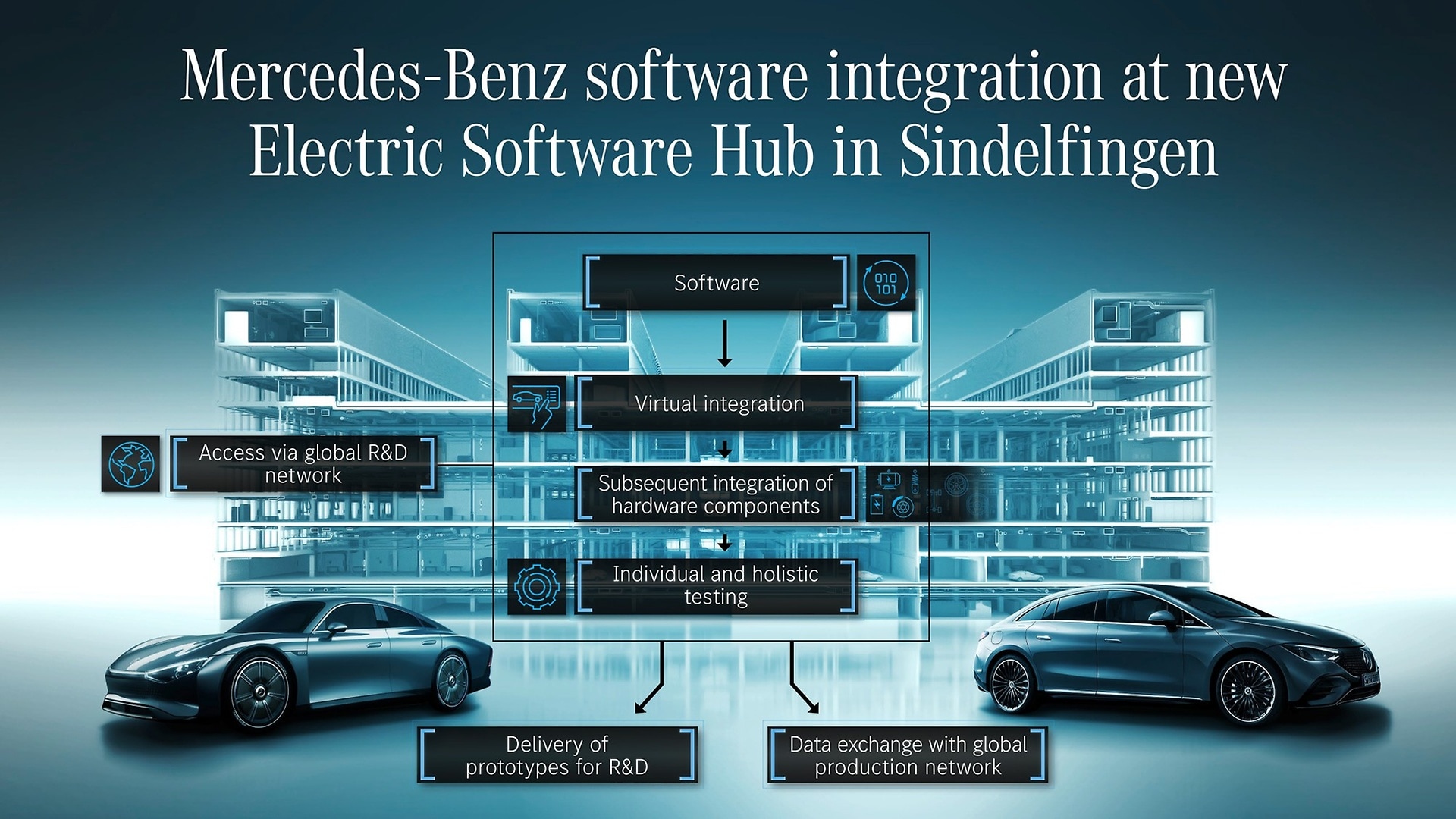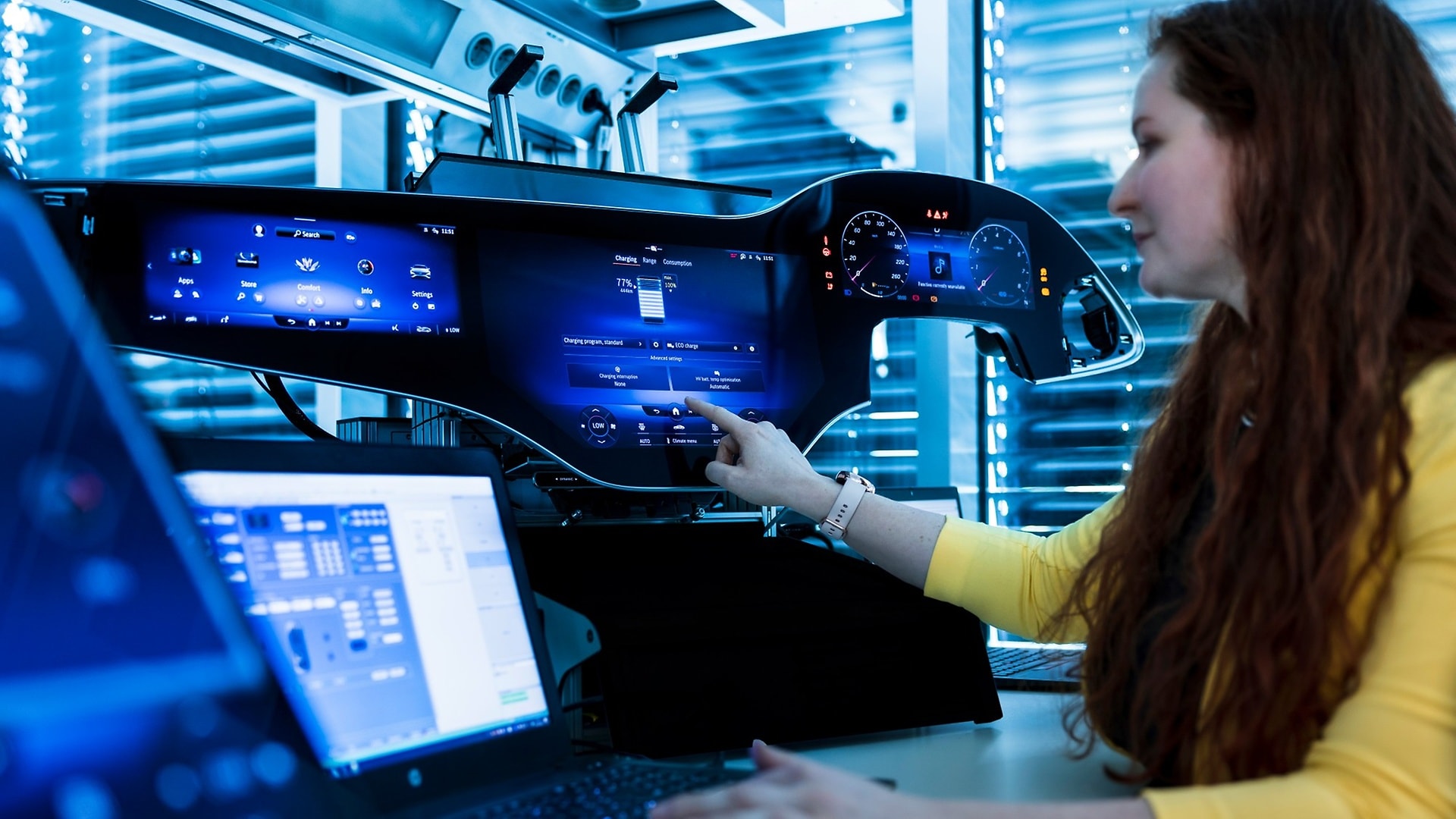 MB.OS Software Hub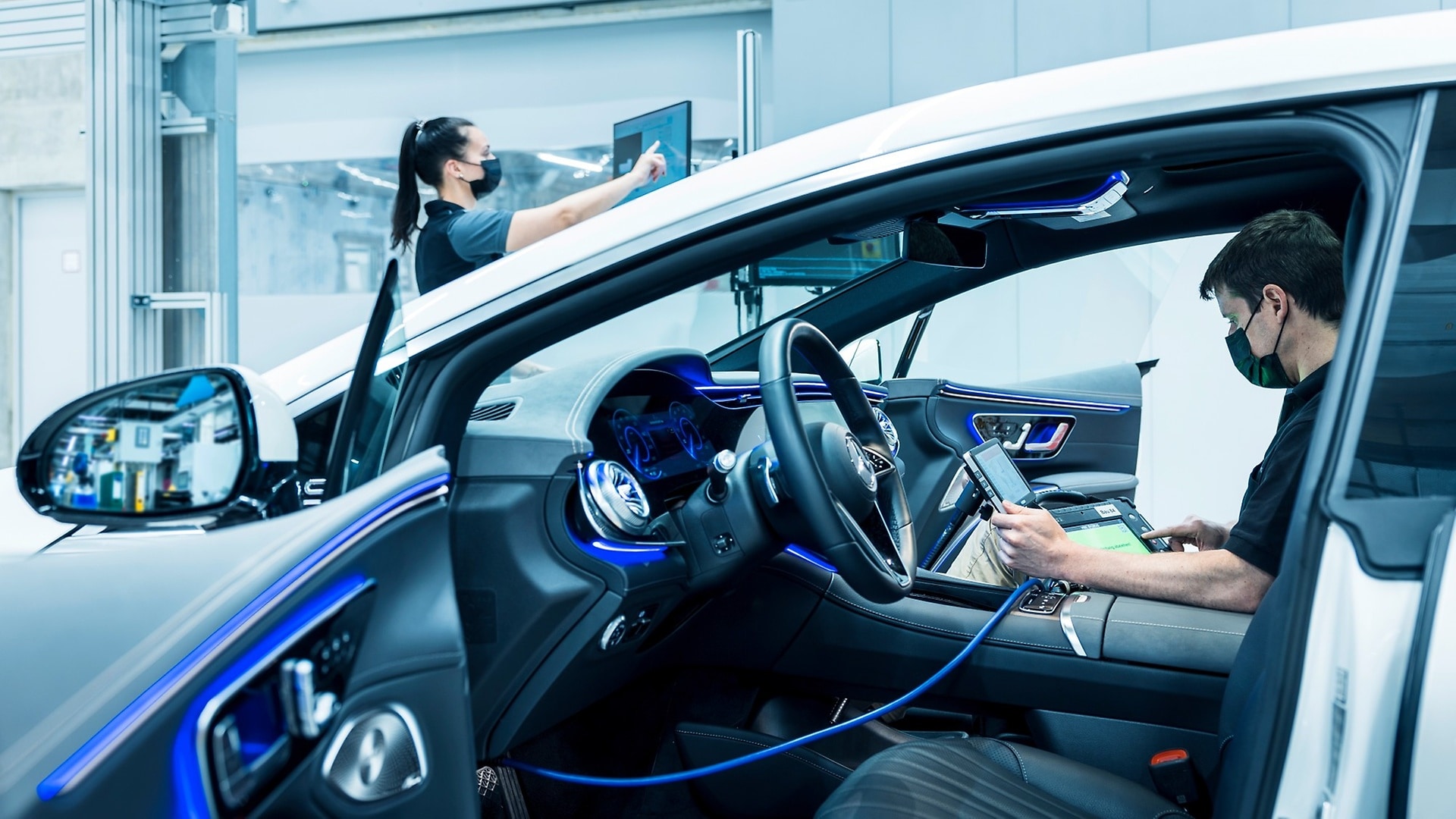 Electric Software Hub in Sindelfingen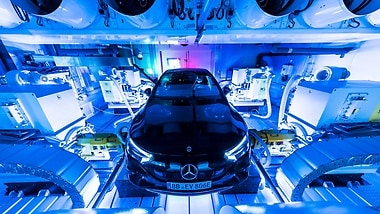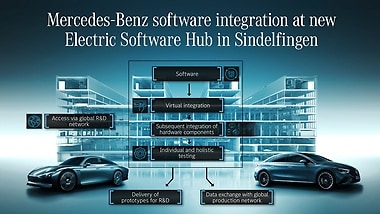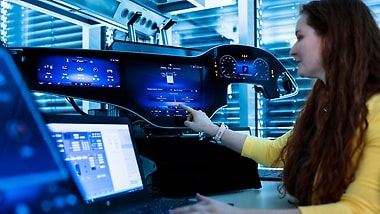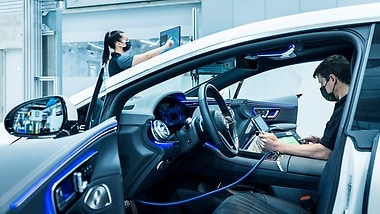 We offer an attractive package for candidates in the field of software development, as a response to the requirements of a modern working environment. We create ideal framework conditions for a high degree of independence, performance-oriented remuneration and individual freedom.
In Sindelfingen, we have put all our efforts into creating around 1,000 new jobs for software developers in addition to the existing team.