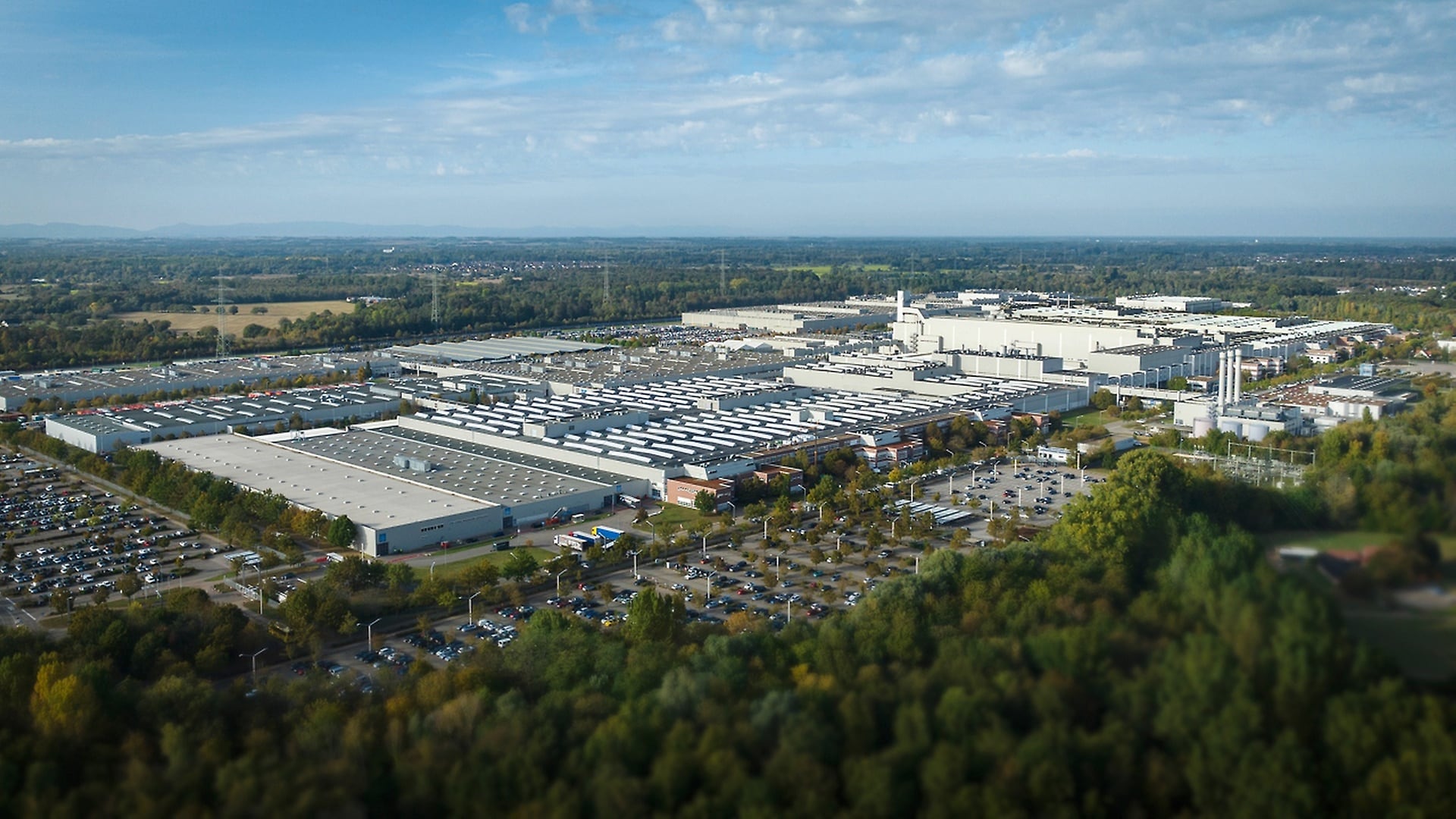 Mercedes-Benz Plant Rastatt.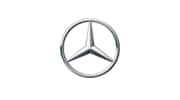 Benefits
Canteen-Cafeteria Roll-in / barrier-free workplace Good public transport Parking Lots Near-site Childcare Inhouse Doctor Coaching Annual profit share possible Company car possible Discounts for employees Mobile Phone for employees Health Benefits Flexitime possible Retirement Arrangement Events for employees Meal-Discounts Hybrid Work possible
Visitor address
Mercedes-Benz Plant Rastatt
Mercedesstraße 1
76432 Rastatt
Germany

Postal address
Mercedes-Benz Plant Rastatt
Mercedesstraße 1
76432 Rastatt
Germany

About the Mercedes-Benz plant in Rastatt
The Mercedes-Benz plant in Rastatt started production in 1992 and today employs around 6,100 people. This makes it the largest employer in the region. The A- and B-Class as well as the compact SUV GLA and the all-electric EQA will be built at the site.
With combustion engines, plug-in hybrids and electric vehicles, Rastatt's compact car production covers the entire range of modern drive technologies. Electric vehicles run flexibly from the same assembly line as vehicles with conventional drives.
The Mercedes-Benz Customer Center Rastatt is located right next to the plant, where customers can pick up their ordered vehicles and book factory tours every day. On the "A-Rock" driving experience course with event area right next to the plant, customers can test the off-road characteristics and assistance systems of their Mercedes-Benz passenger car.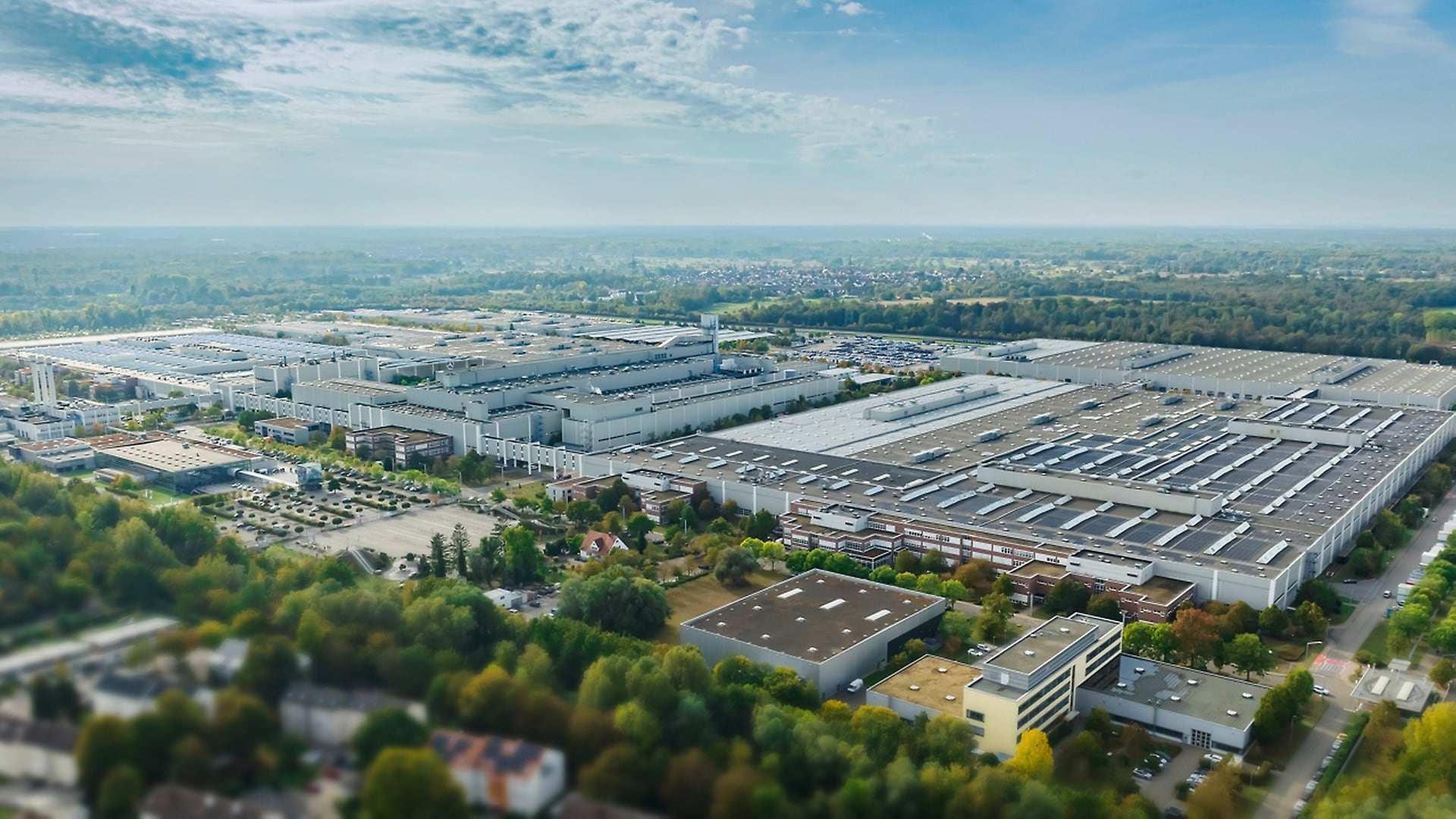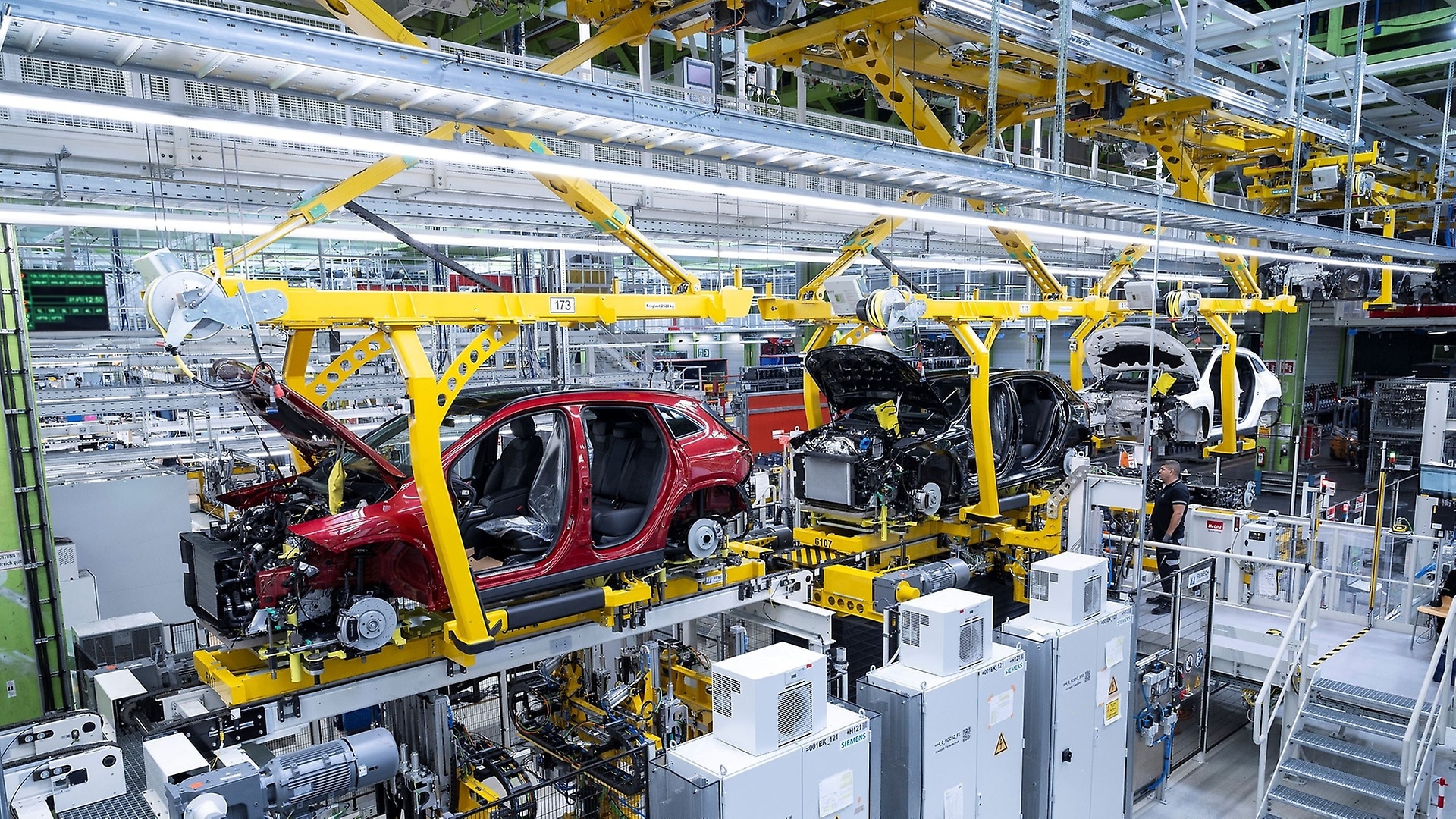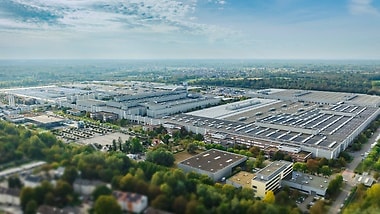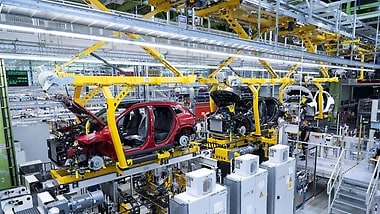 The Mercedes-Benz Group at a glance
Mercedes-Benz Group AG is one of the most successful automotive companies in the world. With Mercedes-Benz AG, the vehicle manufacturer is one of the largest suppliers of premium and luxury cars and vans. Mercedes-Benz Mobility AG offers financing, leasing, vehicle subscriptions and rental, fleet management, digital services for charging and payment, insurance brokerage and innovative mobility services. The company's founders, Gottlieb Daimler and Carl Benz, made history with the invention of the automobile in 1886. As a pioneer in automotive engineering, Mercedes-Benz is motivated and committed to shaping the future of mobility safely and sustainably. The company focuses on innovative and green technologies as well as safe and high-quality vehicles that fascinate and inspire. Mercedes-Benz is consistently investing in the development of efficient drive systems and setting the course for an all-electric future: The brand with the three-pointed star is pursuing the goal of becoming fully electric - wherever market conditions allow. With this strategic goal from "electric first" to "electric only", Mercedes-Benz is accelerating the transformation to an emission-free and software-driven future. In addition, the company is vigorously pushing ahead with the intelligent networking of its vehicles, autonomous driving and new mobility concepts, because Mercedes-Benz sees it as both a claim and an obligation to live up to its responsibility for society and the environment.
Everything around jobs
Pupils
Students
Graduates
Professionals
Contact for career
Close
Open positions
Close
Contact for career
Close
Open positions
Close
Open positions
Close
Contact for career
Close
Direct Entry
HR Services Direct Entry
Open positions
Close