July 21, 2021 – A successful era is coming to an end at Daimler AG. After 13 years on the Board of Management and 37 years at the company, Wilfried Porth is stepping down from his position in December 2021. This is at his own request at a time of realignment for Daimler AG with the planned spin-off of Daimler Truck. In connection with Wilfried Porth's departure, the Supervisory Board of Daimler AG today appointed Sabine Kohleisen (57) as his successor as Board of Management Member for Human Resources and Director of Labour Relations.
Wilfried Porth, born in Baden-Baden in 1959, joined the then Daimler-Benz AG in 1985 as a planning engineer in the central production planning department, following his studies in mechanical engineering. This was followed by numerous management positions at the company in Germany and abroad. They included managing and reorganising the Mercedes-Benz plant in South Africa, serving as CEO of Mitsubishi Fuso Truck & Bus Corporation in Japan and Head of Mercedes-Benz Vans. In April 2009, Porth was appointed Board of Management Member for Human Resources with additional responsibility for IT and International Procurement Services at Daimler AG.
In addition to his work as Board of Management Member for Human Resources, Wilfried Porth is Chairman of the Southwest Metal Employers' Association and Vice President of the Stuttgart Chamber of Industry and Commerce. He is also involved in a number of other non-profit organisations, such as the Stuttgart Citizens' Foundation and the Hanns-Martin Schleyer Foundation. Furthermore, Wilfried Porth was deputy chairman of the supervisory board of the Bundesliga football club VfB Stuttgart from 2015 to 2021.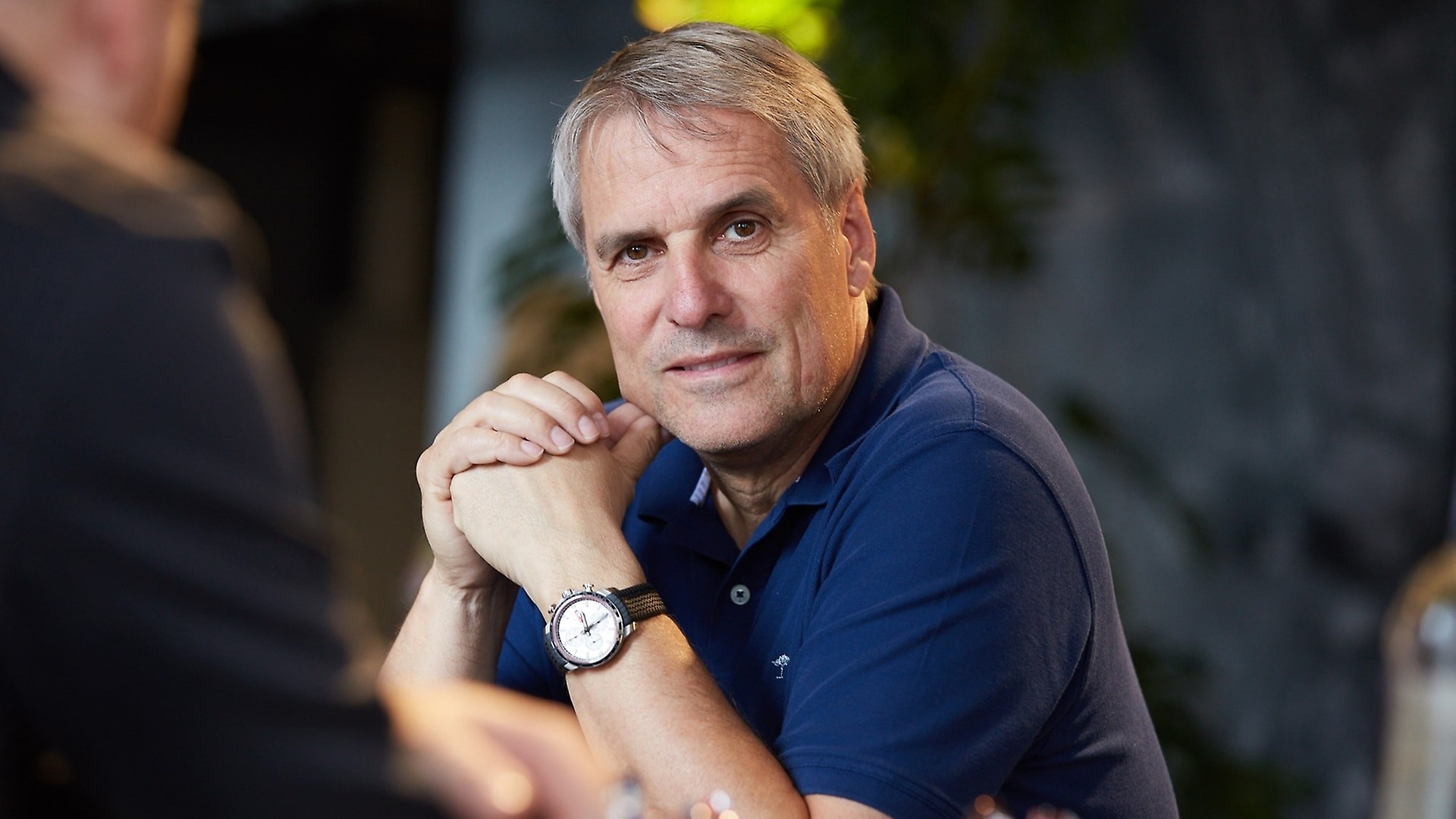 Wilfried Porth.
"I would like to thank the Supervisory Board and the Works Council for their many years of trust and constructive cooperation in good times, but above all in challenging times," said Wilfried Porth. "I look back on almost four decades at the Group, 13 of them as a member of the Board of Management, and I am convinced that the company is well positioned for the major challenges in a highly volatile environment, especially after the spin-off. The company with the three-pointed star has opened up countless opportunities for me, and my employees have made many successes possible. I was able to bear responsibility for the best company worldwide, which fills me with gratitude and pride. I wish my colleagues and all the employees every success for the future, and I look forward to passing on my duties into good hands."
I would like to thank Wilfried Porth for his outstanding work over the past years. He has shown determination and farsightedness also in difficult situations and has always acted in the best interests of Daimler AG, for both the employees and the shareholders. We will particularly remember his efforts for a new leadership culture with Leadership 2020, his sustained advancement of diversity and his entrepreneurial commitment to Vans and International Procurement Services. In addition, he successfully represented our company and assumed responsibility with a great deal of personal involvement in numerous external committees.
On behalf of the entire Supervisory Board of Daimler AG, I would like to express our thanks and appreciation to Wilfried Porth for his lifetime achievements at the Group. Wilfried has always worked for our company and its employees with sound judgment, passion and great professional commitment. His success has proven him right.
Wilfried Porth took over his position in turbulent times. He had to prove that he could deal with crises. And of course, our differing roles caused controversial debates, especially in times of fundamental transformation. There are no prizes for that. But his experience and resilience have shown, especially in the recent past, that he represents the company's position firmly and professionally. I would like to thank Wilfried Porth for some passionate discussions and the pioneering solutions that we have always found despite our differing positions. We have mastered two crises well and without dismissals, regulated new topics such as mobile working earlier than others, and fought for our respective interests in wage negotiations. Although Wilfried Porth was sometimes a tough negotiator, I always knew him to be open, clear and honest in his communication. Apart from our fair dealings with each other, that's what I appreciate most.
Wilfried Porth's duties as Board of Management Member for Human Resources and Director of Labour Relations will be taken over by Sabine Kohleisen. Kohleisen has been with the company since 1990 and was appointed Board of Management Member for Human Resources and Director of Labour Relations of Mercedes-Benz AG in 2019.
"Sabine Kohleisen is an extremely competent executive with extensive experience at the Group. She has already successfully demonstrated her great negotiating skills on several occasions. The Human Resources department has a special role to play, especially now, during the transformation of the entire automotive industry. I am very much looking forward to working with her," said Bernd Pischetsrieder, Chairman of the Supervisory Board of Daimler AG.
Sabine Kohleisen.