Mercedes-AMG, based in Affalterbach, is the performance and sports car brand of Mercedes-Benz. Mercedes-AMG GmbH has been a wholly owned subsidiary of the company since 2005. Founded in 1967 by Hans-Werner Aufrecht and Erhard Melcher, the company started its cooperation with Mercedes-Benz in 1990.
In addition to management, administration, sales, development and design, AMG's engine assembly is also located at the Affalterbach site in the greater Stuttgart area. The production of AMG V8 and R4 engines is located at the site. Other engine locations in the Mercedes-Benz Group are Untertürkheim (V8 engine) and Mannheim (V12 engine). At these locations, the engines are built according to the philosophy of "One Man, One Engine" by one engine builder and are provided with a hand-signed plaque.
The AMG vehicles are produced in the international Mercedes-Benz plants as part of series production. "Driving Performance" distinguishes AMG as a brand and is expressed in every vehicle through tangible and innovative top performance and strengthens the brand essence "Desire for Performance Luxury".
Number of Employees in 2022
Production
AMG Engine Manufactory
AMG Performance Studio
A glimpse into production of the M139 four-cylinder turbo engine at Mercedes-AMG in Affalterbach.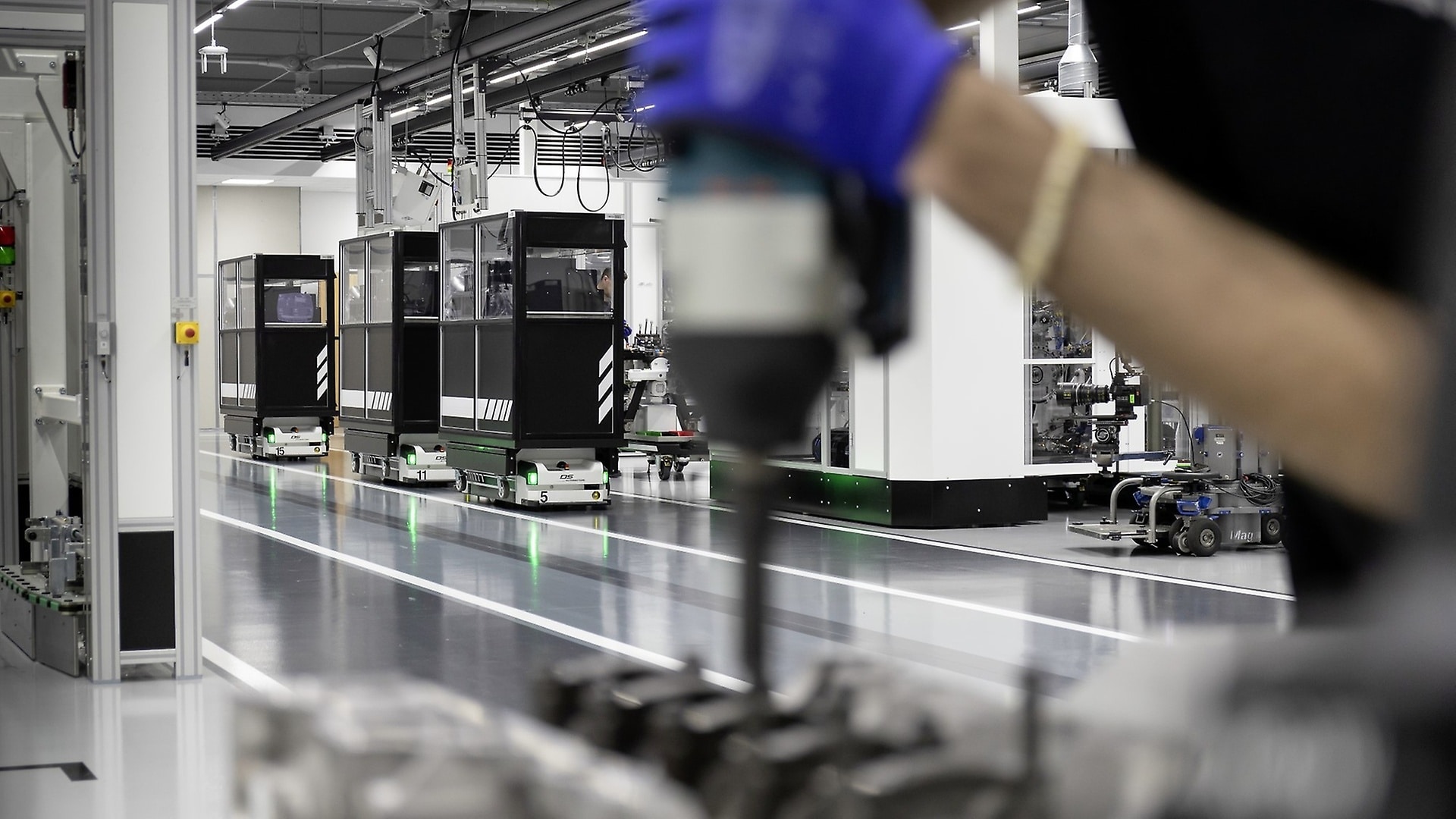 A glimpse into production at Mercedes-AMG in Affalterbach.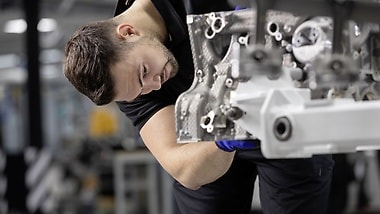 Press contact plant Affalterbach