Mercedes-Benz Financial Services Australia Pty. Ltd., Mulgrave.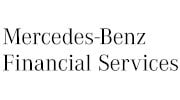 Benefits
Canteen-Cafeteria Roll-in / barrier-free workplace Good public transport Parking Lots Near-site Childcare
Visitor address
Level 1, 44 Lexia Place
Mulgrave Victoria 3170
Australia

Postal address
Private Bag 12
Mt Waverley, Victoria 3149
Australien

Mercedes-Benz Financial Services provides a comprehensive range of automotive financial services. The products range of leasing and financing options on the financing of dealer firms and the management of commercial fleets to insurance, banking services and innovative mobility services.
All of these offers to fulfill wishes around the car, support the unit sales of the Mercedes-Benz Group and increase brand loyalty of customers and dealers. Studies show that customers who lease or finance your vehicle, make their stay much longer true. They frequently invest in a new vehicle and furnish this also better. Worldwide financed or leased Mercedes-Benz Mobility AG an average of four out of ten vehicles from Mercedes-Benz.
Internship
We offer internships in the following departments:
Compliance
Communications
Credit Risk Management
Finance & Controlling
HR
Insurance
IT
Legal
Operations
Sales & Marketing
Strategy
Controlling
Through your internship you will have:
The chance to become familiar with a different culture.
The opportunity to learn from experienced skilled professionals.
Work in a field of activity oriented to your field of study.
Our Requirements:
Are enrolled as a student at a university.
Are studying in a related field.
Have work experience – at least in the field that you requested
Are fluent in Business English (spoken and written).
Knowledge of Microsoft Office
Your Application should include:
Cover Letter with the period of time, possible starting date and department preference
Curriculum Vitae (full details) with a photo
We hire interns for 3-6 months.
If you are an international applicant, you will need to organize and pay for your own visa in advance. The visa must allow you to work for the appropriate amount of hours and length of contract that is required. Please ensure that you consider this before application.
Application Deadline:
At least 4 to 5 months before start of internship.
Everything around jobs
Pupils
Students
Graduates
Professionals
Open positions
Close
Contact for career
Close
Internship
Human Resources Auckland
Open positions
Close
Open positions
Close
Open positions
Close