The Mercedes-Benz plant in Berlin is an important part of the powertrain production network, and one of the major industrial employers in the Berlin-Brandenburg region.
The plant is a high-tech location for component production, with technologies for the reduction of CO2 emissions.
These components include the innovative CAMTRONIC motor control unit. For this variable valve adjustment system, the location serves as a competence centre in the global powertrain production network.
The Berlin production plant additionally supplements its product portfolio with the electric drive module installation for vehicles from the product and technology brand EQ.
As part of its digitization strategy, the Mercedes-Benz Berlin plant systematically implements the smart factory concept and successfully employs a wide range of Industry 4.0 technologies.
The topics of sustainability and environmental protection also are a high priority at the plant. In cooperation with the Free University of Berlin's Institute of Biology in 2019, various green spaces have been ecologically cultivated and biodiversified.
Founded in 1902, the Berlin plant is the oldest producing location of the Mercedes-Benz Group.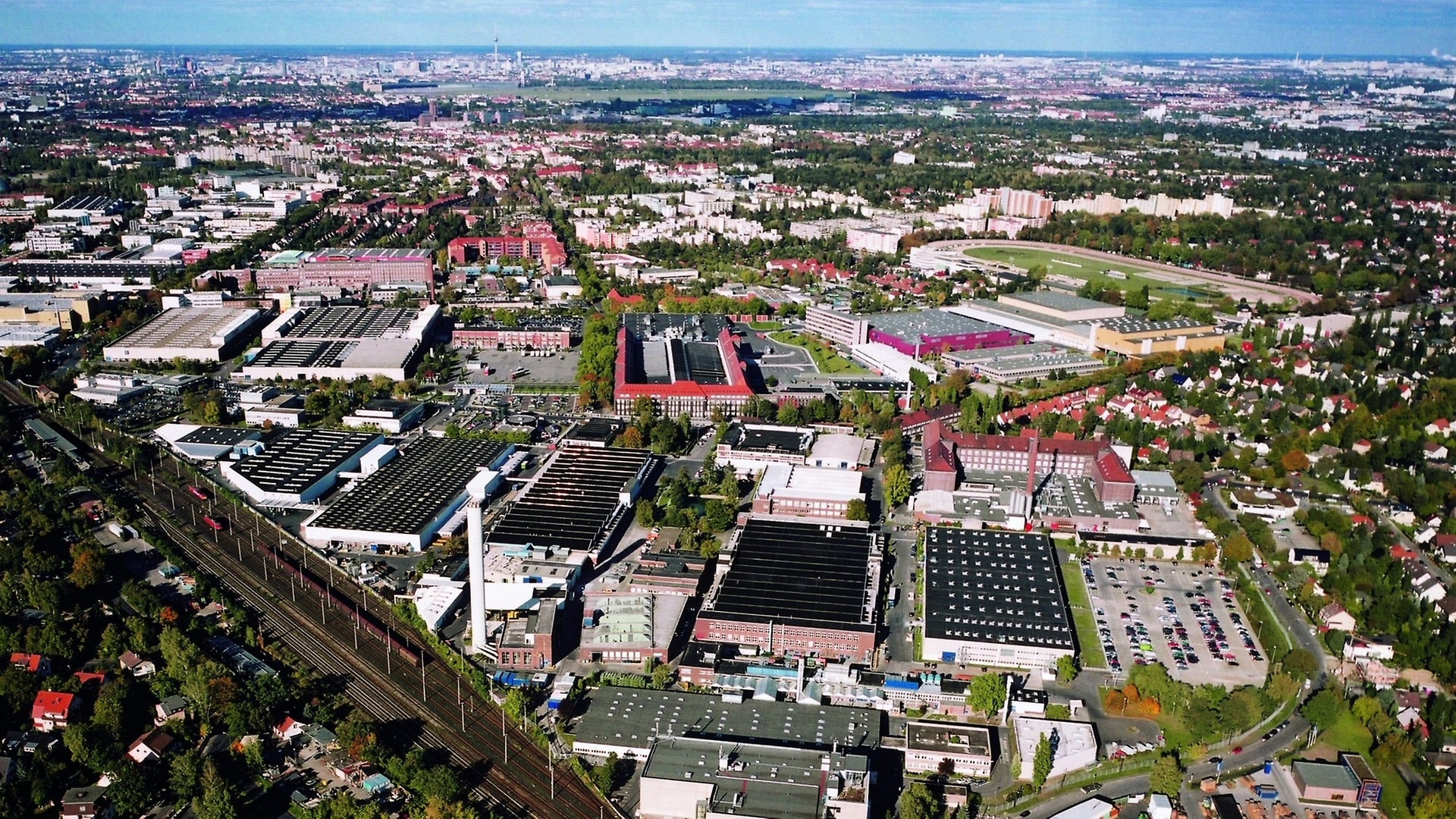 Mercedes-Benz AG at a glance
Mercedes-Benz AG is responsible for the global business of Mercedes-Benz Cars and Mercedes-Benz Vans with over 173,000 employees worldwide. Ola Källenius is Chairman of the Board of Management of Mercedes-Benz AG. The company focuses on the development, production and sales of passenger cars, vans and services. Furthermore, the company aspires to be leading in the fields of connectivity, automated driving and alternative drives with its forward-looking innovations.
The product portfolio comprises the Mercedes-Benz brand with the sub-brands Mercedes-AMG, Mercedes-Maybach and Mercedes me - as well as the smart brand, and the EQ product and technology brand for electric mobility. Mercedes-Benz AG is one of the largest manufacturers of premium passenger cars. In 2019 it sold nearly 2.4 million cars and more than 438,000 vans. In its two business divisions, Mercedes-Benz AG is continually expanding its worldwide production network with over 40 production sites on four continents, while aligning itself to meet the requirements of electric mobility. At the same time, the company is developing its global battery production network on three continents.
Sustainable actions play a decisive role in both business divisions. To the company, sustainability means creating value for all stakeholders on a lasting basis: customers, employees, investors, business partners and the society as a whole. The basis for this is the sustainable business strategy of Mercedes-Benz in which the company takes responsibility for the economic, ecological and social effects of its business activities and looks at the entire value chain.
---
Everything around jobs