Mercedes-Benz Plant Kuppenheim.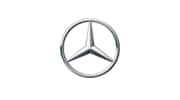 Benefits
Canteen-Cafeteria Good public transport Parking Lots Near-site Childcare Inhouse Doctor Coaching Annual profit share possible Company car possible Discounts for employees Mobile Phone for employees Health Benefits Flexitime possible Retirement Arrangement Events for employees Meal-Discounts Lifelong Learning Hybrid Work possible
Visitor address
Mercedesstraße 1
76456 Kuppenheim

Postal address
Mercedes-Benz Werk
76456 Kuppenheim

Welcome to the official homepage of the Mercedes-Benz site in Kuppenheim!
The Kuppenheim press shop was founded in 2009. It is part of a press shop production network with the other locations in Sindelfingen, Bremen, Hamburg and Kecskemét.
Our plant manufactures body-in-white components, structural and body parts, primarily for Mercedes-Benz compact vehicles. In the west of the plant and in the associated Rastatt part of the plant, in addition to shell subcomponents, stems and main floors are also manufactured, as well as front axle halves and integral beams are pre-assembled, which are delivered to the Rastatt plant.
The CO2-neutral battery recycling factory LICULAR GmbH is being built right next to the plant, which is being built as a pilot project at the Kuppenheim site. With the aim of a maximum circular economy for all raw materials used, we are increasing the recycling rate and thus making a particularly valuable contribution to the entry into battery recycling.
Everything around jobs
Pupils
Students
Graduates
Professionals
Open positions
Close
Open positions
Close
Open positions
Close
Contact for career
Close
Direct Entry
HR Services Direct Entry
Open positions
Close