Mercedes-Benz Proving ground and Technology Center, Immendingen.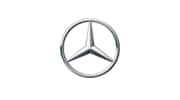 Benefits
Canteen-Cafeteria Roll-in / barrier-free workplace Parking Lots Inhouse Doctor Coaching Annual profit share possible Company car possible Discounts for employees Mobile Phone for employees Health Benefits Flexitime possible Retirement Arrangement Events for employees Meal-Discounts Hybrid Work possible
Visitor address
Gottlieb-Daimler Str. 2
78194 Immendingen

Postal address
Gottlieb-Daimler Str. 2
78194 Immendingen

Focusing on the future, we are building our new Testing and Technology Centre (PTZ) in Immendingen, Baden-Württemberg. Completion is scheduled for completion by 2018, but we are already looking for qualified specialists to focus on alternative drives, new safety technologies and assistance systems. In addition to excellent prospects for your career, Immendingen, situated on the upper Danube, offers good opportunities for sports, recreation in nature and cultural attractions in a historically interesting landscape. The transport connection with direct access to Ulm and Freiburg is just as convincing as the affordable real estate prices.
Everything around jobs
Pupils
Students
Graduates
Professionals
Open positions
Close
Open positions
Close
Open positions
Close
Contact for career
Close
Direct Entry
HR Services Direct Entry
Open positions
Close