Mercedes-Benz Automotive Mobility GmbH, Berlin.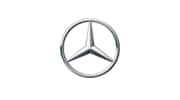 Benefits
Roll-in / barrier-free workplace Good public transport Parking Lots Inhouse Doctor Coaching Annual profit share possible Company car possible Discounts for employees Mobile Phone for employees Health Benefits Flexitime possible Retirement Arrangement Events for employees Hybrid Work possible
Visitor address
Mercedes-Benz Automotive Mobility GmbH
Am Postbahnhof 16
10243 Berlin

Postal address
Mercedes-Benz Automotive Mobility GmbH
Am Postbahnhof 16
HPC V730
10243 Berlin

Powered by the pulse of Berlin and in action across Germany and Europe. Mercedes-Benz Automotive Mobility GmbH was founded in 2016 as a subsidiary of Mercedes-Benz Mobility AG. Our mission? We are shaping the future of mobility, with flexible rental and subscription solutions for the entire Mercedes-Benz fleet – anything from sedans, vans and even AMG performance models.
Since 2022, we have been operating under the Mercedes-Benz Rent brand for all rental products of Mercedes-Benz vans and Mercedes-Benz passenger car models. In doing so, we focus primarily on the power of electric mobility. Our selection of electrically powered vehicles is steadily increasing and testifies to our determination to shape the mobility of tomorrow.
But what really distinguishes us is ourselves. A dynamic team characterized by its energy and creativity, which is ubiquitous not only in Berlin. A diverse group of people who inspire each other and discover new things every day. With the agility and innovative strength of a young company, we always strive to offer our customers the best possible service and create exciting career opportunities for our employees in a flexible work environment.
You want to be part of our journey? Your talents and skills can make the difference. Join our team and help us design sustainable and intelligent mobility solutions for a sustainable and connected world.
Everything around jobs
Pupils
Students
Graduates
Professionals
Contact for career
Close
Open positions
Close
Contact for career
Close
Open positions
Close
Contact for career
Close
Open positions
Close
Contact for career
Close
Open positions
Close