In 1978, the first Mercedes-Benz passenger car left the assembly line in Bremen. Today, almost 40 years later, the plant celebrates the production of the eight millionth vehicle. A milestone, which is above all a merit of the team, says Site Manager Peter Theurer.
The Mercedes-Benz Bremen plant lives first and foremost on our employees, who daily put their energy and passion into their work here. The 8 million cars are representative of the performance of the team, ranging from the former "T-Model" and the first Roadster to today's C-Class and GLC. With our ramp-up experience and flexibility gained over the past four decades, we are now jointly tackling new challenges such as digitization and our electric offensive.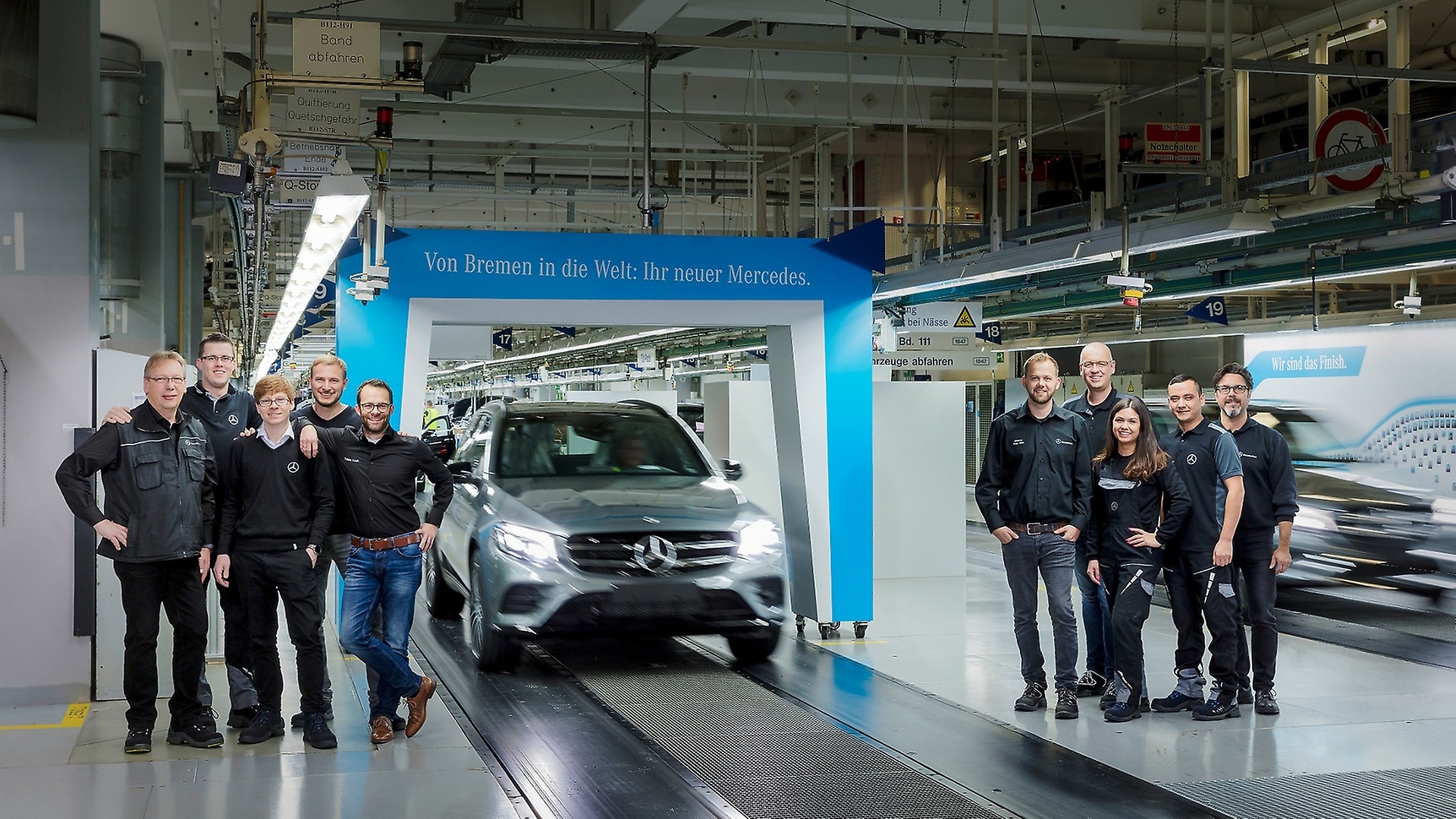 The cracking of the 8 million mark was celebrated this time not with a jubilee vehicle, but a campaign. Under the motto "Your face for 8 million", employees were able to promote their personal experience in eight categories that characterize the plant. These range from production-related topics such as lead plant, flexibility and Industry 4.0 to cultural aspects such as diversity, talents of tomorrow, employees of the first hour or learning factory.
With more than 12,500 employees, the Mercedes-Benz Bremen plant is the largest private employer in the region. Currently, ten models are produced at the site: the Sedan, Estate, Coupé and Cabriolet of the C-Class, the Coupé and Cabriolet of the E-Class, the SUV GLC, the GLC Coupé and the two Roadsters SLC and SL. As the lead plant, Bremen controls the worldwide production of the C-Class and the GLC. Vehicles "Made in Bremen" will cover the entire spectrum of intelligent drives by the end of the decade – from cars with classic combustion engines and plug-in hybrids to fuel cell and electric vehicles.