Mercedes-Benz Australia/Pacific Pty Ltd, Mulgrave.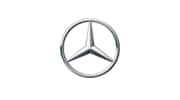 Benefits
Canteen-Cafeteria Roll-in / barrier-free workplace Good public transport Parking Lots Near-site Childcare Discounts for employees Mobile Phone for employees Health Benefits Events for employees Hybrid Work possible
Visitor address
44 Lexia Place
Victoria 3170
Mulgrave
Australia

Postal address
Lexia Place 44
Mulgrave Victoria 3170
Australia

Mulgrave head office is home to Mercedes-Benz Cars, Mercedes-Benz Vans and Daimler Truck and Bus Australia/Pacific Pty Ltd. These are companies of the Daimler Group with traditions stretching back over one hundred years, marked by the pioneering achievements of automotive engineering.
Our head office in Mulgrave, Victoria, is the importer and wholesaler for a range of vehicles including passenger cars from Mercedes-Benz, smart and Maybach, as well as Mercedes-Benz Vans, heavy commercial vehicles from Freightliner, Mercedes-Benz Trucks and FUSO, as well as Bus and Coach and Engine Brands. The Daimler Group also offers Financial Solutions in Australia through Mercedes-Benz Financial Services Australia Pty Ltd.
Internship
We offer internships in the following departments:
Compliance
Communications
Credit Risk Management
Finance & Controlling
HR
Insurance
IT
Legal
Operations
Sales & Marketing
Strategy
Controlling
Through your internship you will have:
The chance to become familiar with a different culture.
The opportunity to learn from experienced skilled professionals.
Work in a field of activity oriented to your field of study.
Our Requirements:
Are enrolled as a student at a university.
Are studying in a related field.
Have work experience – at least in the field that you requested
Are fluent in Business English (spoken and written).
Knowledge of Microsoft Office
Your Application should include:
Cover Letter with the period of time, possible starting date and department preference
Curriculum Vitae (full details) with a photo
We hire interns for 3-6 months.
If you are an international applicant, you will need to organize and pay for your own visa in advance. The visa must allow you to work for the appropriate amount of hours and length of contract that is required. Please ensure that you consider this before application.
Application Deadline:
At least 4 to 5 months before start of internship.
Everything around jobs
Pupils
Students
Graduates
Professionals
Open positions
Close
Contact for career
Close
Internship
Human Resources Auckland
Open positions
Close
Open positions
Close
Open positions
Close