Whether cars or vans - in the Mercedes-Benz company-owned sales and service outlets we are real professionals in terms of selling and servicing our vehicles.
For our customers, we are personally present at the dealership with several thousand employees at many locations in Germany.
Does your heart beat for Mercedes-Benz? Then go with us into an electrifying future.
Our Mercedes-Benz branch in Darmstadt includes the following dealerships:
Darmstadt, Berliner Allee 1
Pfungstadt, Robert-Bosch-Straße 20
Rüsselsheim, Eisenstraße 50
The roots of the Mercedes-Benz subsidiary in Darmstadt go back to 1927, in which the motor vehicle sales office Otto Heinrich Count Hagenburg was commissioned in the Elisabethenstraße 34 with the perception of Daimler-Benz AG's interests. In the course of the following years, development in the repair and sales area continued increasing trends-and this up to now. The recurring changes and developments are characterized by further restructuring measures geared towards the changes in the market and the wishes of our customers.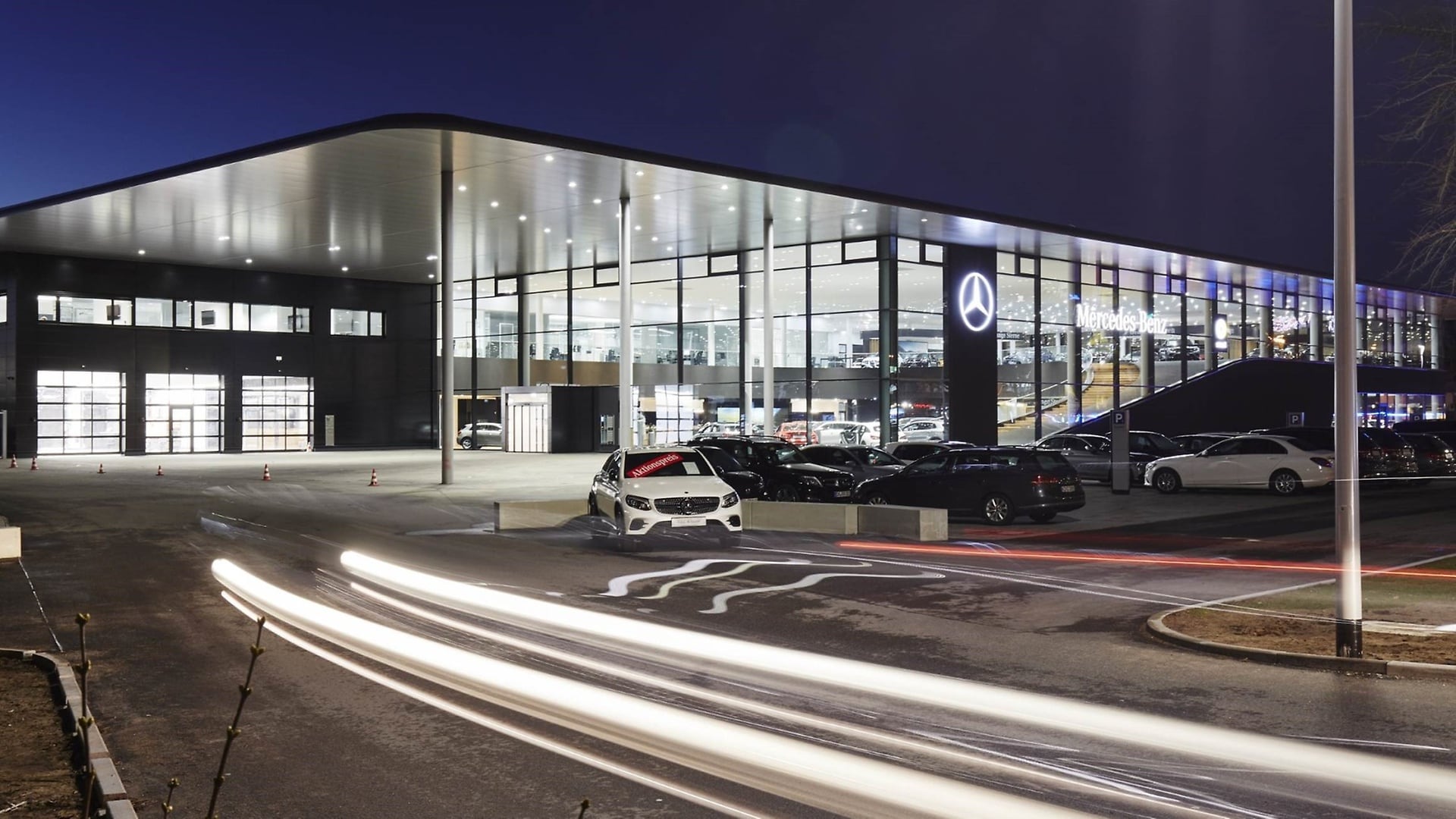 More information about working at the Mercedes-Benz dealerships:
---
Everything around jobs