Mercedes-Benz Malaysia Sdn. Bhd., Kuala Lumpur.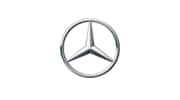 Benefits
Discounts for employees Mobile Phone for employees Health Benefits Events for employees
Visitor address
Wisma Mercedes-Benz
16A Jalan BK 1/13
Taman Perindustrian Bandar Kinrara
47180 Puchong
Selangor Darul Ehsan, Malaysia
Postal address
Wisma Mercedes-Benz
16A Jalan BK 1/13
Taman Perindustrian Bandar Kinrara
47180 Puchong
Selangor Darul Ehsan, Malaysia
Mercedes-Benz has a long and rich heritage in Malaysia, dating way back to the beginning of the 20th century. This heritage has grown even stronger with the incorporation of DaimlerChrysler Malaysia Sdn Bhd, now known as Mercedes-Benz Malaysia Sdn Bhd, a joint venture between Daimler AG and Cycle & Carriage Bintang Berhad on 1st January 2003.
Mercedes-Benz Malaysia currently employs over 420 employees with its administrative and sales office located at Menara TM in Kuala Lumpur whilst its production plant is located at Pekan, Pahang. Mercedes-Benz Malaysia manages the wholesale distribution of Mercedes-Benz, smart and Mitsubishi FUSO vehicles, service and spare parts as well as software development for global sales solutions and automotive apprentice training.
The retail network of Mercedes-Benz Malaysia is represented by 34 authorized dealers for the Mercedes-Benz and Mitsubishi FUSO brands. A total of 87 outlets provides sales and after sales services nationwide. The emphasis placed on network development is a global initiative by Daimler AG in line with its brand philosophy to create a uniform worldwide brand that provides Mercedes-Benz customers with superb quality services.
Internship
We offer internships in the following departments:
Human Resources
Finance & Controlling
Procurement
Legal & Compliance
Sales & Marketing
After Sales
Production Plant (located in Pekan)
Network Development
Through your internship you will have:
We give you the chance to become familiar with a different culture.
We provide support from experienced skilled professionals.
We offer you work in a field of activity oriented to your field of study.
We Interns are granted 1 day of leave for every month of the internship. Applications for additional unpaid leave are discouraged during the internship period.
Our Requirements:
You are enrolled as a student at a university.
You are willing to take an internship for six months.
Your Application should include:
Cover Letter
Curriculum vitae with a photo (passport sized)
Certificate of intermediate diploma (English)
Academic transcripts (certified translation to English)
Certificates of trainings / internships,
Letter from the university to confirm status as a student and requirement for the internship in English.
Note: Successful candidates must provide all original documents submitted with their application to Mercedes-Benz Malaysia for certification as true-copy on their 1st day in the office to fulfill Malaysian Immigration regulations.
Application Deadline:
Two months before desired start of internship.
Everything around jobs
Pupils
Students
Graduates
Professionals
Open positions
Close
Contact for career
Close
Open positions
Close
Contact for career
Close
Open positions
Close
Contact for career
Close
Open positions
Close