Group Research & MBC Development, Ulm.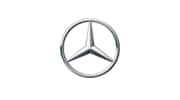 Benefits
Canteen-Cafeteria Roll-in / barrier-free workplace Good public transport Parking Lots Inhouse Doctor Coaching Annual profit share possible Company car possible Discounts for employees Mobile Phone for employees Health Benefits Flexitime possible Retirement Arrangement Events for employees Meal-Discounts Hybrid Work possible
Visitor address
Wilhelm Runge Straße 11
89081 Ulm

Postal address
Wilhelm Runge Straße 11
89081 Ulm

Research and development is the driving force for the technological future of Daimler and guaranties first-class products for Mercedes-Benz Cars. The aims of our work are innovative, future-oriented products and highly efficient development processes. In a close partnership with all business areas, our employees are committed to implement visions of research and advanced Engineering in our products.
Mercedes-Benz AG at a glance
Mercedes-Benz AG is responsible for the global business of Mercedes-Benz Cars and Mercedes-Benz Vans with over 173,000 employees worldwide. Ola Källenius is Chairman of the Board of Management of Mercedes-Benz AG. The company focuses on the development, production and sales of passenger cars, vans and services. Furthermore, the company aspires to be leading in the fields of connectivity, automated driving and alternative drives with its forward-looking innovations.
The product portfolio comprises the Mercedes-Benz brand with the sub-brands Mercedes-AMG, Mercedes-Maybach and Mercedes me - as well as the smart brand, and the EQ product and technology brand for electric mobility. Mercedes-Benz AG is one of the largest manufacturers of premium passenger cars. In 2019 it sold nearly 2.4 million cars and more than 438,000 vans. In its two business divisions, Mercedes-Benz AG is continually expanding its worldwide production network with over 40 production sites on four continents, while aligning itself to meet the requirements of electric mobility. At the same time, the company is developing its global battery production network on three continents.
Sustainable actions play a decisive role in both business divisions. To the company, sustainability means creating value for all stakeholders on a lasting basis: customers, employees, investors, business partners and the society as a whole. The basis for this is the sustainable business strategy of Daimler in which the company takes responsibility for the economic, ecological and social effects of its business activities and looks at the entire value chain.
Everything around jobs
Pupils
Students
Graduates
Professionals
Open positions
Close
Open positions
Close
Open positions
Close
Contact for career
Close
Direct Entry
HR Services Direct Entry
Open positions
Close