CARS Technik & Logistik GmbH, Wiedemar.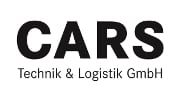 Benefits
Parking Lots Inhouse Doctor Annual profit share possible Discounts for employees Flexitime possible Retirement Arrangement Meal-Discounts Hybrid Work possible
Visitor address
Junkersstraße 3
04509 Wiedemar

Postal address
Junkersstraße 3
04509 Wiedemar

CARS Technik & Logistik GmbH is a 100% subsidiary of Mercedes-Benz Group AG based in Wiedemar near Leipzig and employs 230 people.
As a link between fleet operators and the wholesale and retail levels of the automobile manufacturers, it supports customers with competent technical and logistical services for everything to do with automobiles. The range of services extends over the entire value chain in fleet and used vehicle management - from the control of the new vehicle to support in remarketing. In addition, CARS Technik & Logistik GmbH is active as a body manufacturer for various vehicle sizes.
The CARS service portfolio includes the following focal points for all sectors: Carrying out repairs, maintenance and services, vehicle conversions, extensions and installations, special vehicle construction, body manufacturers, national and international vehicle transports, appraisal and evaluation of vehicles, storage space management for vehicles and vehicle administration .
Everything around jobs
Pupils
Students
Graduates
Professionals
Open positions
Close
Contact for career
Close
Open positions
Close
Contact for career
Close
Open positions
Close
Contact for career
Close
Open positions
Close