The Mercedes-Benz Group has established foundations for a long-term, targeted distribution of subsidies. In some areas, we also group together our activities for society in charitable foundations. On the occasion of "125 Years of the Automobile" at the end of 2010, the Board of Management resolved to increase the capital of the Daimler and Benz Foundation by 88 million to a total of 125 million.
This organization for the advancement of science, research, and education currently focuses on three areas of funding:
Structural problems in research and education
Engineering sciences
International and scientific cooperation
As part of its focus on "Structural problems in research and education," the Mercedes-Benz Foundation has made a sustainable contribution to the establishment of endowed professorships in Germany. Current endowment professorships in Germany are:
Endowment chair for "information fusion and driving-assistance systems", university Ulm
Endowment chair for digital transformation, open university Berlin
Endowment chair for reliable software systems, KIT Karlsruhe Institute for Technology
Endowment chair for electrified commercial vehicle drive concepts, applied technical university of Esslingen
Endowment junior chair for IT-based automotive innovations, Technical University of Berlin
Endowment chair for entrepreneurship in technology and digitalization, university of Stuttgart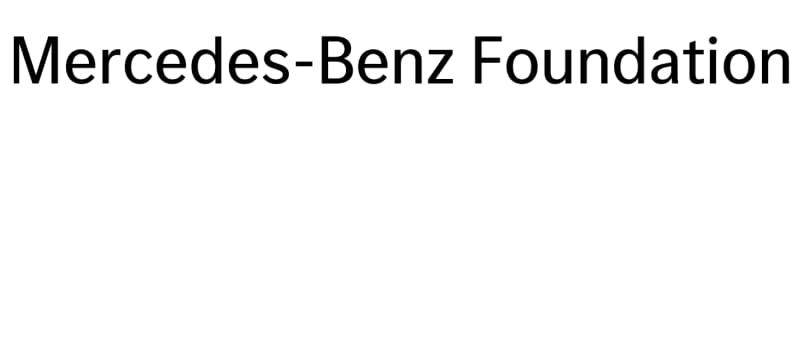 Since 1993, the Mercedes-Benz Foundation in the Donors' Association has already funded sixteen interdisciplinary projects for dissemination of scientific knowledge, two of which were outside of Germany. The Mercedes-Benz Foundation also supports the German Future Award, which has been presented annually since 1977. This technology and innovation prize, bestowed by the Federal President, is one of the country's most prestigious scientific awards.